Trump co-defendant Powell requests speedy trial
August 25, 2023 - 2:11 pm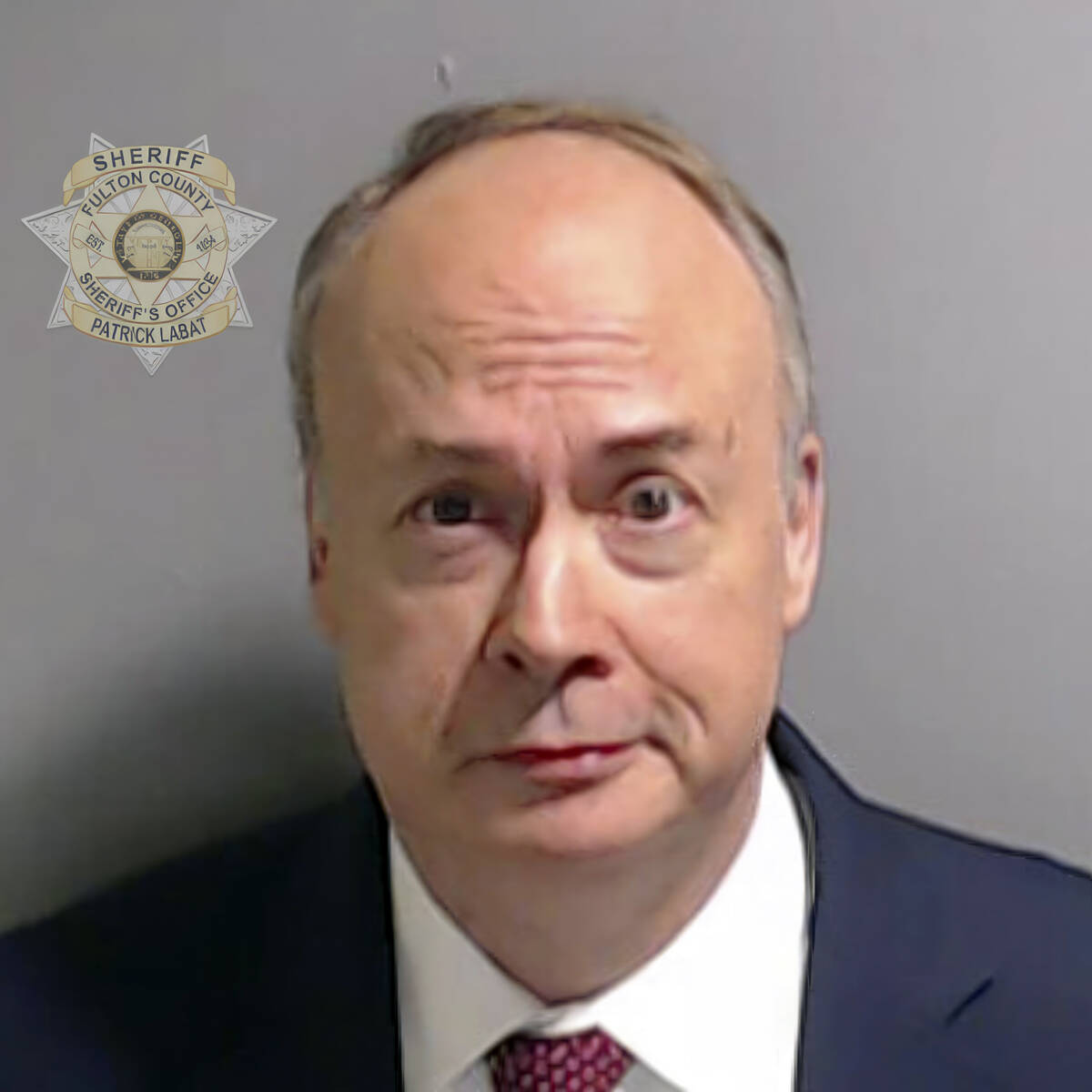 ATLANTA — Former President Donald Trump and the 18 people indicted along with him in Georgia on charges that they participated in a wide-ranging illegal scheme to overturn the results of the 2020 election have all turned themselves in to a jail in Atlanta before the deadline at noon Friday.
After Trump was booked Thursday evening — scowling at the camera for the first-ever mug shot of a former president — seven co-defendants who had not yet surrendered did so Friday morning. All but one of those charged had agreed to a bond amount and conditions with Fulton County District Fani Willis ahead of time, and they were free to go after booking.
Harrison William Prescott Floyd, who is accused of harassing a Fulton County election worker, did not negotiate a bond ahead of time and remained in the jail after turning himself in Thursday. Federal court records from Maryland show Floyd, identified as a former U.S. Marine who's active with the group Black Voices for Trump, was also arrested three months ago on a federal warrant that accuses him of aggressively confronting two FBI agents sent to serve him with a grand jury subpoena.
Next, Fulton County Superior Court Judge Scott McAfee is expected to set arraignments for each of the defendants in the coming weeks. That's when they would appear in court for the first time and enter a plea of guilty or not guilty, though it is not uncommon for defendants in Georgia to waive arraignment.
The case filed under Georgia's Racketeer Influenced and Corrupt Organizations Act, or RICO, is sprawling, and the logistics of bringing it to trial are likely to be complicated. Legal maneuvering by several of those charged has already begun.
At least five of them are trying to move their cases to federal court. Two are former federal officials: former White House chief of staff Mark Meadows and former U.S. Department of Justice official Jeffrey Clark. The other three — former Georgia Republican Party chair David Shafer, Georgia state Sen. Shawn Still and Cathy Latham — are among the 16 Georgia Republicans who signed a certificate declaring falsely that Trump had won the 2020 presidential election and declaring themselves the state's "duly elected and qualified" electors.
A judge is to hear arguments on Meadows' request Monday and on Clark's on Sept. 18. There has been speculation that Trump will also try to move to federal court.
One defendant, lawyer Kenneth Chesebro, who prosecutors say worked on the coordination and execution of a plan to have 16 Georgia Republicans sign a certificate declaring falsely that Trump won and declaring themselves the state's "duly elected and qualified" electors, has filed a demand for a speedy trial. That requires his trial start by the end of the next court term, in this case by early November. The day after he filed that request, Willis — who has said she wants to try all 19 defendants together — proposed starting the trial for everyone on Oct. 23. The judge issued an order Thursday setting an Oct. 23 trial for Chesebro alone.
Lawyer Sidney Powell, accused of making false statements about the election in Georgia and helping to organize a breach of voting equipment in rural Coffee County, also filed a speedy trial demand Friday.
Trump attorney Steve Sadow on Thursday filed an objection to the proposed broad October trial date and a March date that Willis had previously suggested. He asked that Trump's case be separated from Chesebro and any other co-defendant who files a speedy trial demand.