Trump confident Asia trip changes America's standing in world — ANALYSIS
November 18, 2017 - 11:03 pm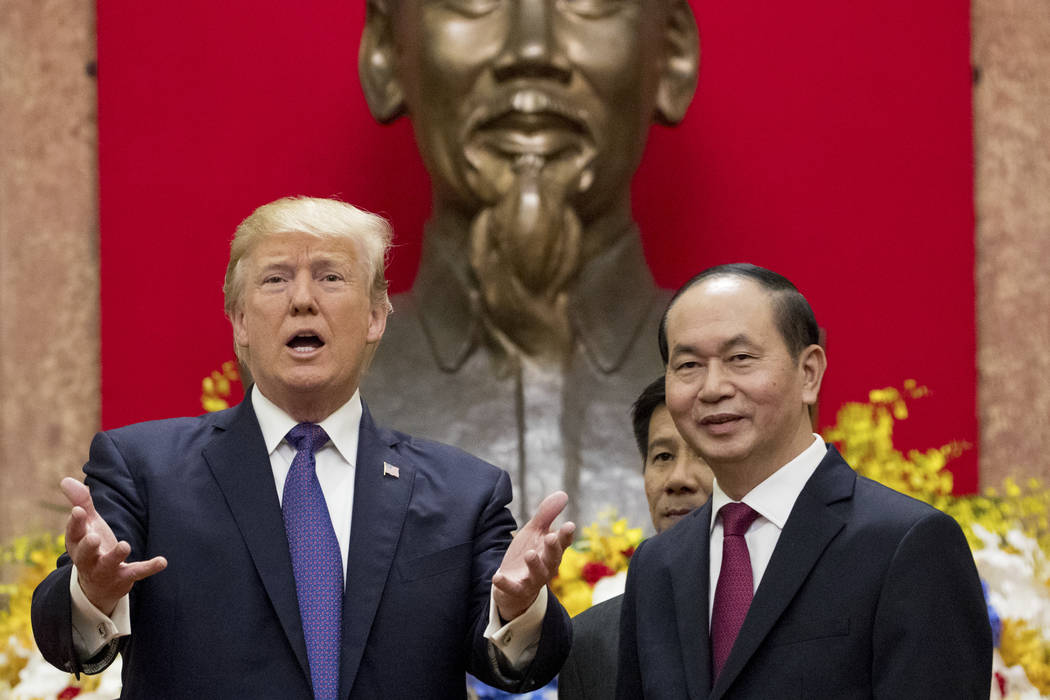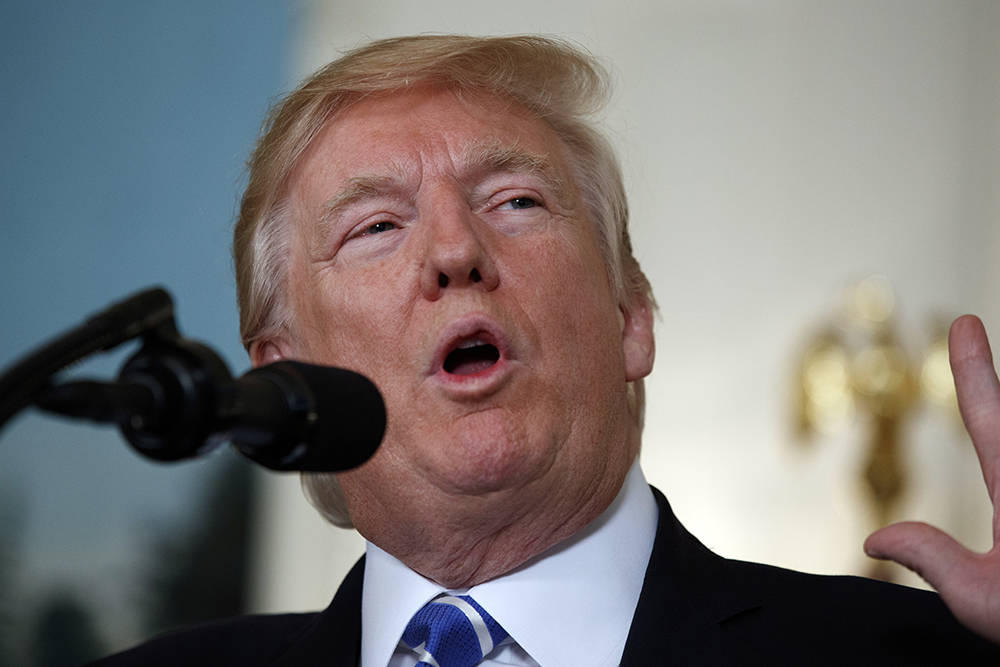 WASHINGTON — After President Donald Trump returned from a 12-day trip to Asia, he gave a speech to the American people about his time in Japan, South Korea, China, Vietnam and the Philippines — as well as his earlier ventures abroad as commander in chief.
While Trump's international travel is notable for the pomp he so clearly enjoys, the president's remarks focused on his foreign policy goals — to denuclearize North Korea, strengthen America's relations with other nations and promote "fair and reciprocal trade."
Reporters shouted questions about Roy Moore, the GOP nominee for Alabama's U.S. Senate seat who has been accused of sexual misconduct.
During the 2016 campaign, Trump spoke as if acts of diplomacy in themselves devalued America's standing in the world. Now he seems to think that his willingness to fight for "America First" has changed the equation.
As Trump said in his remarks in the Diplomatic Reception Room at the White House, "When we are confident in ourselves, our strength, our flag, our history, our values — other nations are confident in us."
Can Trump succeed in isolating North Korea?
After his return, Trump cited Beijing's decision to send a special envoy to Pyongyang as a sign of his mission's success.
Ellen Tauscher, a former Obama undersecretary of state, scoffed at the idea. "The guy that delivers your food and fuel doesn't need a special envoy," she said. "They have your attention. The Chinese have North Korea's attention."
Brad Blakeman, a Republican strategist and former aide to President George W. Bush, agreed that China's gesture is likely to change nothing. "They've been playing these games for decades," he said. North Korea "couldn't last a week without the support of China."
Trump also praised tougher sanctions that allies had approved to isolate North Korean strongman Kim Jong Un. He announced an end to "the failed strategy of strategic patience" – even as he lauded "tough new sanctions from the U.N. council."
That's right, the once anti-establishment Trump now is smitten with U.N. sanctions.
Tauscher faults Trump for making diplomacy too personal. "He thinks these parades are all about him," she said.
She wishes Trump understood that when you are president of the United States, "you're not yourself any more. Of course, you're a person, but you're now carrying the weight of the United States."
Foreign leaders understand that they can manipulate Trump "by just the way you treat him," Tauscher added.
"The Russians are laughing up their sleeve. I think the Chinese are, too," she said.
Blakeman pooh-poohed the idea that foreign leaders can get their way by flattering Trump. "I don't think you can give him a parade and get anything you want," he said.
A case in point comes from Seoul. Trump addressed the National Assembly, enjoyed an official state visit, and prodded South Korean President Moon Jae-in to remove payload restrictions on missiles as a way to combat the neighbor to the north. Those heady successes did not prevent Trump from demanding a better trade deal from a vital ally.
Are the Russians and Chinese laughing in their sleeves?
Blakeman described the White House failure to set up a sit-down meeting with Russian President Vladimir Putin at the Asia Pacific Economic Conference meeting in Danang as a snub that put Putin in his place.
"China knows how to get along well with foreign leaders who possess huge egos. Flattery has worked well for China, whether it's with (Zimbabwe strongman) Robert Mugabe, (South African President) Jacob Zuma, (former British Prime Minister) David Cameron or Donald Trump," opined Rick Dunham, a visiting scholar at Tsinghua University in Beijing. "With George W. Bush and Barack Obama, not so much."
"The Trump trip was a huge success for the Chinese," Dunham added. "Xi Jinping probably got everything he expected from Trump and maybe more. But just because it was good for China doesn't mean it's necessarily bad for the United States. There's nothing wrong with the leaders of the world's two largest economies getting along and trusting each other."
And just maybe there's nothing wrong with Trump finding a place for himself in the international community. That's what usually happens to presidents.
Contact Debra J. Saunders at dsaunders@reviewjournal.com at 202-662-7391. Follow @DebraJSaunders on Twitter.