Trump denies outing Israel in meeting with Russians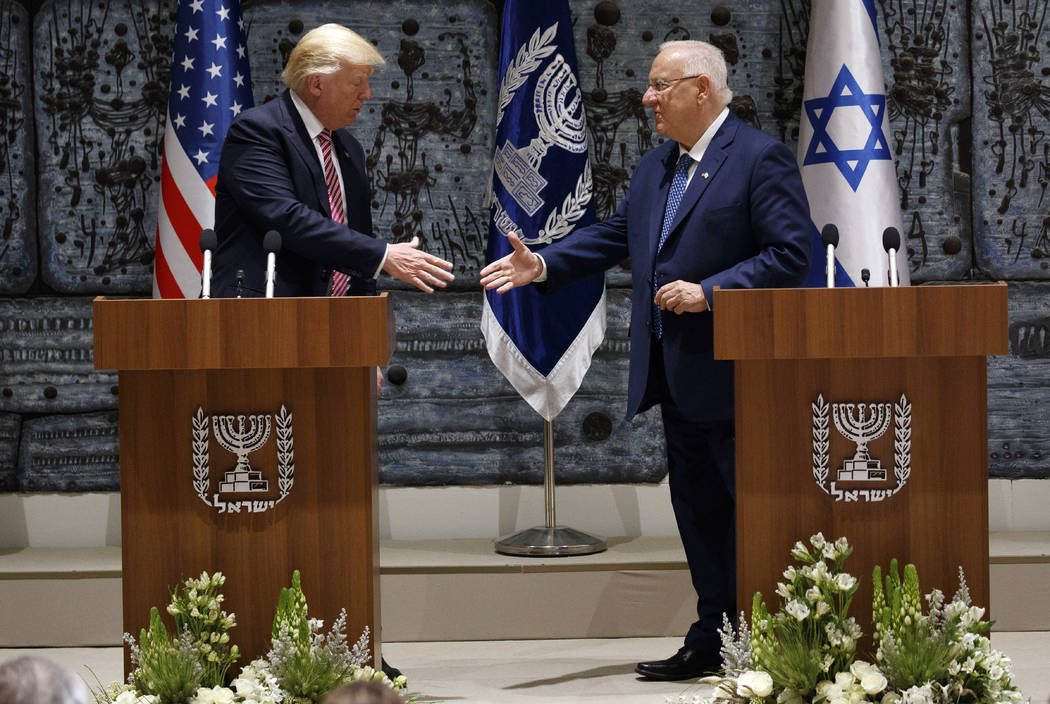 JERUSALEM — It took President Donald Trump three days to loosen his tight hold on message discipline.
At an event with Israeli Prime Minister Benjamin Netanyahu on Monday, Trump responded to a question about his sharing of classified intelligence with Russian officials during a May 10 meeting at the White House.
Israel is believed to be the source of that intelligence about a purported Islamic State plot to use laptops to blow up planes.
"I never mentioned the word or the name Israel," Trump said Monday when asked about the report. "Never mentioned during that conversation. They're all saying I did, so you have another story wrong."
Trump appeared to be conflating the city where information on the plot was uncovered — considered by some critics to be a giveaway as to the information's sourcing — and the intelligence service that uncovered it. It has not been reported that Trump told the Russians that Israel was the source of the intelligence, just that he shared the information with the Russians.
White House National Security Adviser H.R. McMaster made that point with reporters last week, saying, "I should just make maybe the statement that the president wasn't even aware where his information came from. He wasn't briefed on the source or method of the information either."
Contact Debra J. Saunders at dsaunders@reviewjournal.com or at 202-662-7391. Follow @DebraJSaunders on Twitter.