Trump donates first 3 months of salary to National Park Service
Updated April 3, 2017 - 5:53 pm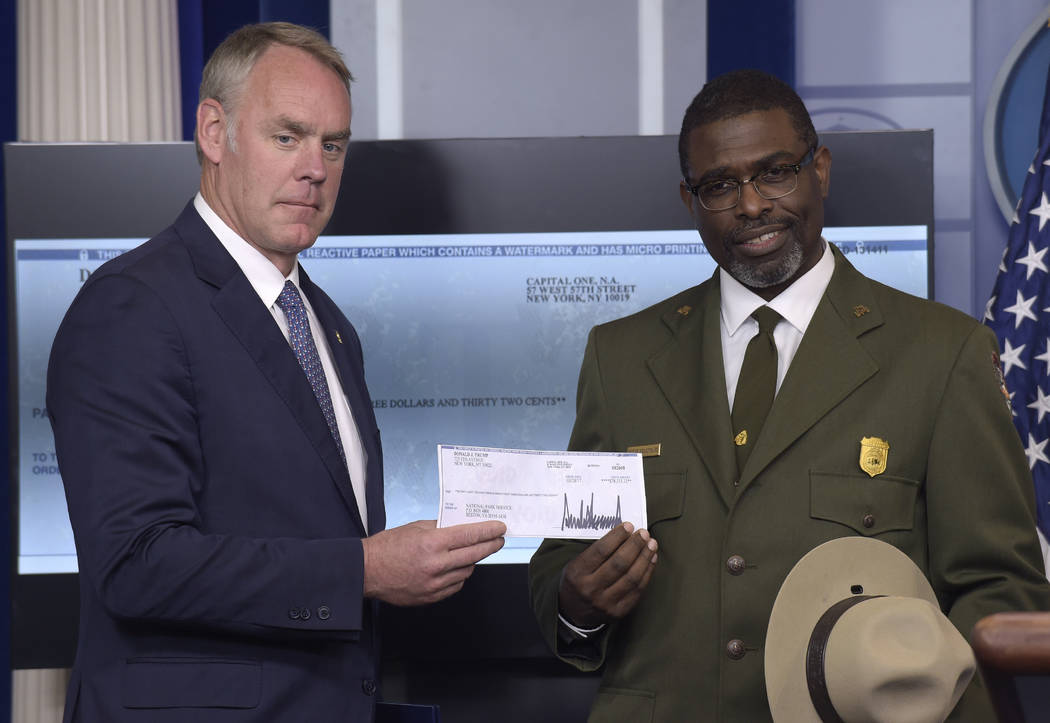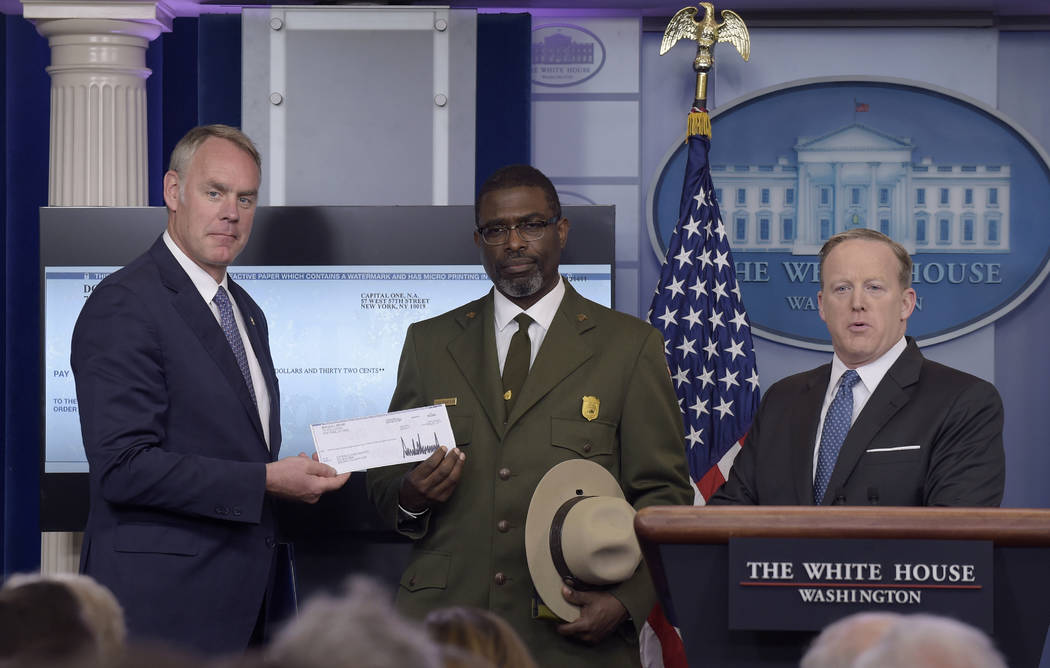 WASHINGTON — President Donald Trump promised to donate his presidential paycheck to charity, and on Monday he made good on that promise by writing a check for $78,333.32 to the National Park Service, White House press secretary Sean Spicer announced.
Interior Secretary Ryan Zinke showed up at the White House to accept the check, which will go toward deferred maintenance on national battlefields, tout his department's "dog-friendly" policy meant to show the department wants to work with people, and pitch his Twitter handle, @SecretaryZinke.
"As you know, this administration is Twitter friendly," Zinke deadpanned.
Asked by a Review-Journal reporter if he was looking at redesignating the Gold Butte National Monument, which President Barack Obama created on Dec. 28, 2016, Zinke said his department is looking at everything. He said Interior is looking at all monuments, "looking at the process, looking at the law, making sure the monuments follow the law. And at the end of the day it's important that we operate collaboratively."
Zinke added, "If you're outside of Washington D.C., there's a lot of anger out there. And I want the Department of Interior, our rangers and land managers to be first viewed as rangers and land managers, not law enforcement. I don't want for us to be heavy-handed. I want to us to work with local communities because that's where we're embedded. … I want to make sure the Department of Interior is the department that works with local communities, works with states. We want to be the yep team, that means be an advocate, rather than an adversary."
Contact Debra J. Saunders at dsaunders@reviewjournal.com or 202-662-7391. Follow @DebraJSaunders on Twitter.