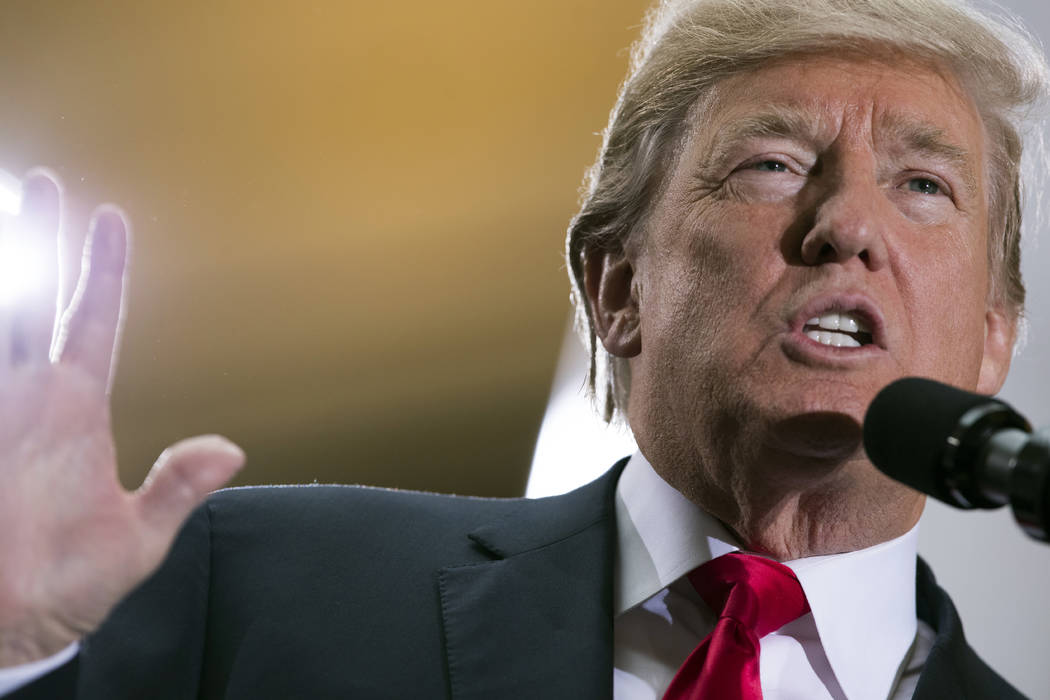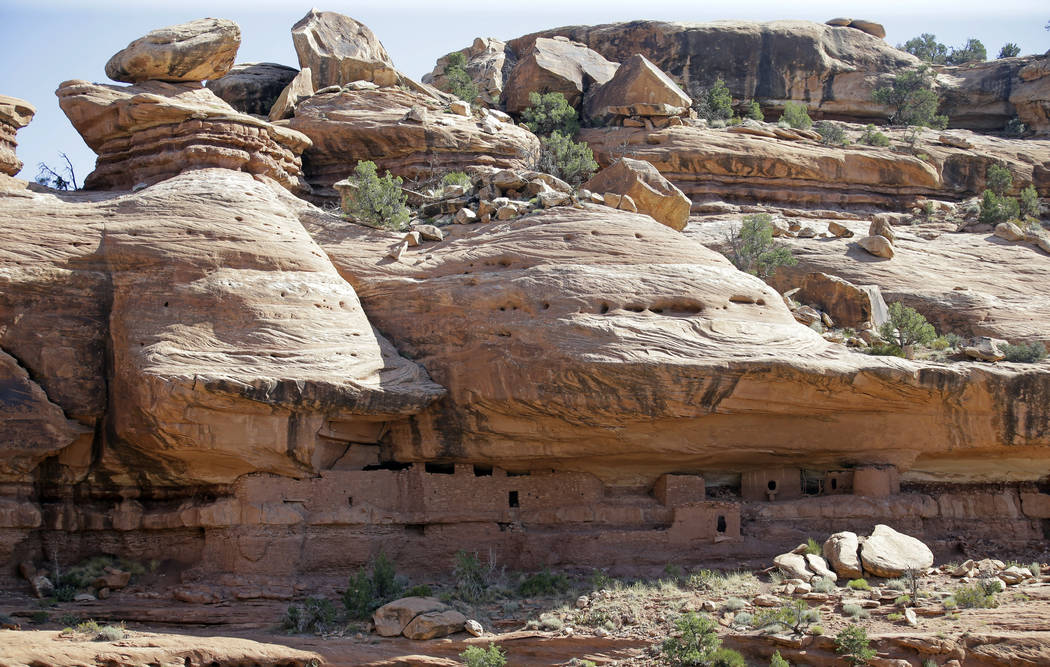 SALT LAKE CITY — President Donald Trump on Monday took the rare step of scaling back two sprawling national monuments in Utah, declaring that "public lands will once again be for public use."
The move was cheered by Republican leaders who opposed the designations made during the Clinton and Obama administrations.
The decision marks the first time in a half-century that a president has undone land protections made by one of his predecessors. Tribal and environmental groups oppose the decision and went to court late Monday in a bid to stop Trump and Interior Secretary Ryan Zinke.
Trump made the plan official during a speech at the Utah Capitol, where he signed proclamations to dramatically shrink the Bears Ears and Grand Staircase-Escalante national monuments.
Bears Ears, created in December 29 by President Barack Obama, will be reduced by about 85 percent, from more than 1.3 million acres to 201,876 acres.
Grand Staircase-Escalante National Monument, designated in 1996 by President Bill Clinton, will be reduced from nearly 1.9 million acres to just over 1 million acres.
Environmental and tribal groups said the designations were needed to protect important archaeological and cultural resources, including thousands of Native American artifacts, ancient cliff dwellings and petroglyphs.
State officials said the protections were overly broad and closed off the area to energy development and other uses.
Trump argued that the people of Utah know best how to care for their land.
"Some people think that the natural resources of Utah should be controlled by a small handful of very distant bureaucrats located in Washington," Trump said. "And guess what. They're wrong."
The sites in Utah were among 27 monuments that Trump ordered Zinke to review this year.
The president has not unveiled his plans for the remaining monuments, which include two Obama-era proclamations in Nevada: Gold Butte National Monument in northeastern Clark County and Basin and Range National Monument in remote Lincoln and Nye counties.
Zinke recommended to Trump that Gold Butte and Oregon's Cascade-Siskiyou monuments be reduced in size, though details remain unclear.
Democrats and environmentalists have opposed the changes, accusing Trump and Zinke of engaging in a secretive process aimed at helping industry groups that have donated to Republican political campaigns.
Jaina Moan, executive director of the nonprofit advocacy group Friends of Gold Butte, called Trump's announcement Monday "a shameful act and a sad day for America's antiquities."
It's also illegal, she said, as would be any effort to reduce the size of Nevada's monuments.
"Nevadans fought for decades to achieve a protected designation for the natural and cultural resources in Gold Butte," Moan said in a statement. "The president does not have the authority to modify boundaries, and we are ready to challenge this matter in court if necessary."
Roughly 3,000 demonstrators lined up near the Utah Capitol to protest Trump's announcement. Some chanted "Lock him up" and held signs that said "Keep your tiny hands off our public lands."
A smaller group gathered in support, including some who said they favor potential drilling or mining that could create jobs in southern Utah. Bears Ears has no oil or gas, Zinke told reporters, though there is coal in Grand Staircase-Escalante.
Patagonia President and CEO Rose Marcario said the outdoor-apparel company will join an expected court fight against the monument reduction, which she described as the "largest elimination of protected land in American history."
No president has tried to eliminate a monument, but some have reduced or redrawn the boundaries on 18 occasions, according to the National Park Service. The most recent instance came in 1963, when President John F. Kennedy slightly downsized Bandelier National Monument in New Mexico.
Trump's move against Bears Ears, covering lands considered sacred to tribes that long pushed for protections, marks his latest affront to Native Americans.
Trump overrode tribal objections to approve the Dakota Access and Keystone XL oil pipelines, and he used a recent White House event honoring Navajo Code Talkers to take a political jab at Sen. Elizabeth Warren, D-Mass., whom he has nicknamed "Pocahontas" for her claim to have Native American heritage.
Las Vegas Review-Journal writer Henry Brean contributed to this report.