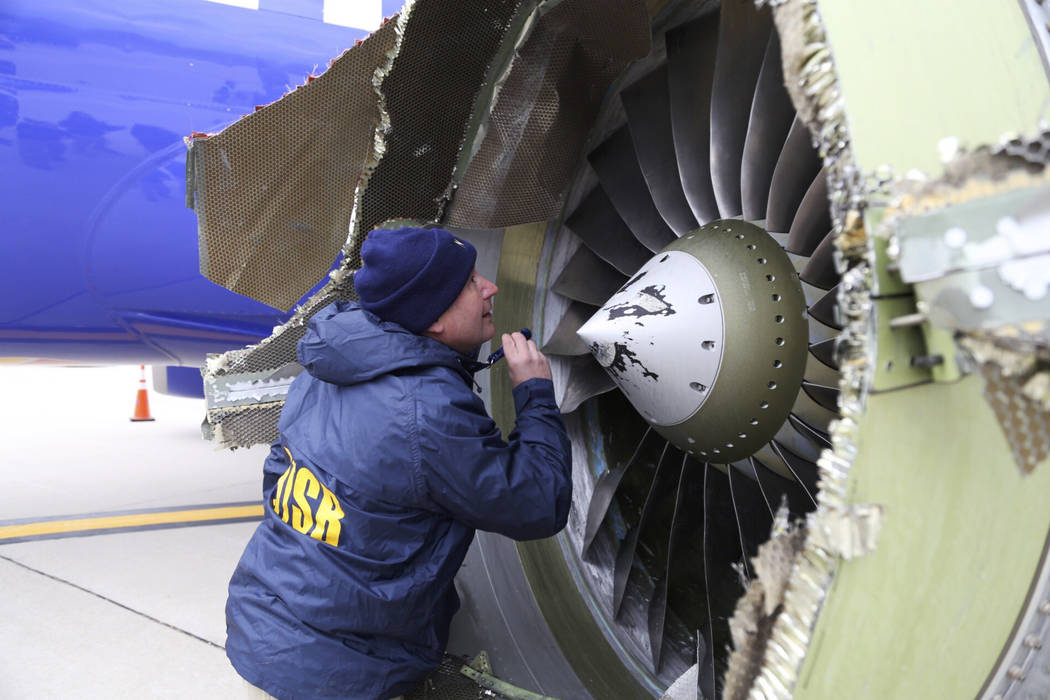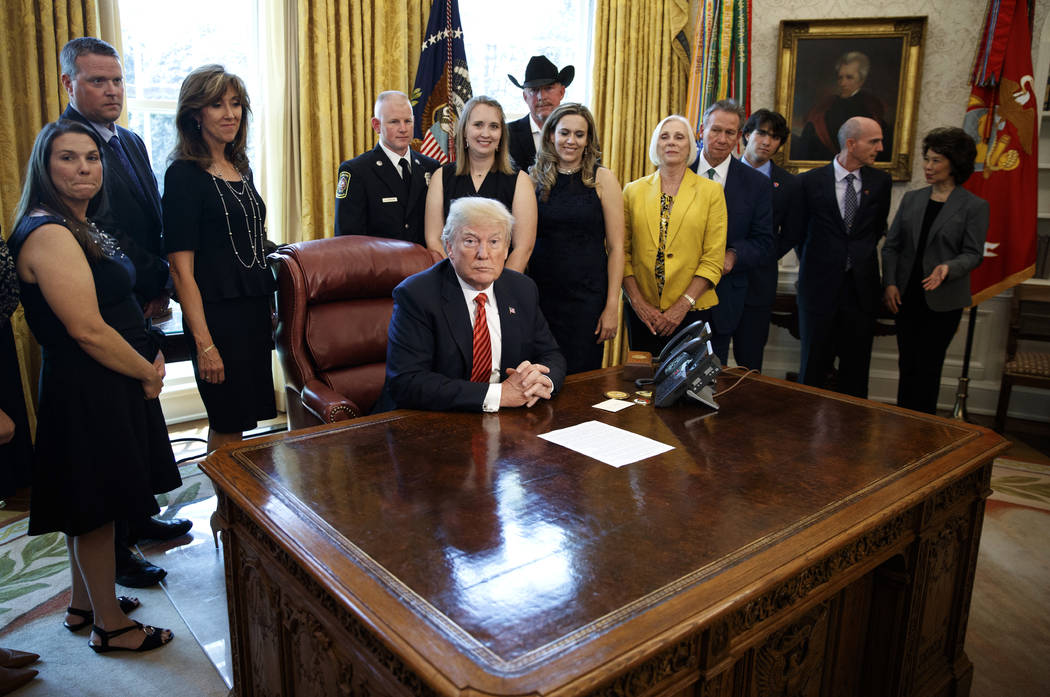 WASHINGTON — President Donald Trump on Tuesday praised the crew and passengers of the Southwest Airlines flight forced into an emergency landing after an engine exploded, damaging the fuselage and fatally injuring a 43-year-old woman.
"The actions of the crew and passengers of Southwest Flight 1380 show the great character of our nation," Trump said.
It was the sort of ceremony Trump enjoys — with heroes in uniform, heroes in plainclothes and a story of Americans braving tough odds.
As Trump sat at his desk in the Oval Office, Capt. Tammie Jo Shults, the pilot, stood on his right, while on his left stood passengers who tried to save Jennifer Riordan after she was partially sucked out of a window that had been broken by shrapnel.
Included in the group were Texas firefighter Andrew Needum, who pulled Riordan, a mother of two from Albuquerque, from the window. But despite passengers' best efforts, Riordan did not survive.
Trump praised Shults for exhibiting grace under pressure in landing the plane. "They said you were calm and strong and cool," he said.
"Everybody's talking about it. They're still talking about it. They'll be talking about it for a long time," he told Shults.
Flight 1380 was headed from New York to Dallas with 149 people on board in April when it was forced to land in Philadelphia after an engine exploded at 30,000 feet.
The National Transportation Safety Board is investigating.
Contact Debra J. Saunders at dsaunders@reviewjournal.com or at 202-662-7391. Follow @DebraJSaunders on Twitter. The Associated Press contributed to this report.
Related
Southwest Airlines giving $5K to passengers of deadly flight
FAA orders inspection of jet engines like those in Southwest accident
Southwest jet made multiple Las Vegas flights before engine failure
Passenger killed on Southwest jet was mom of 2, Wells Fargo exec