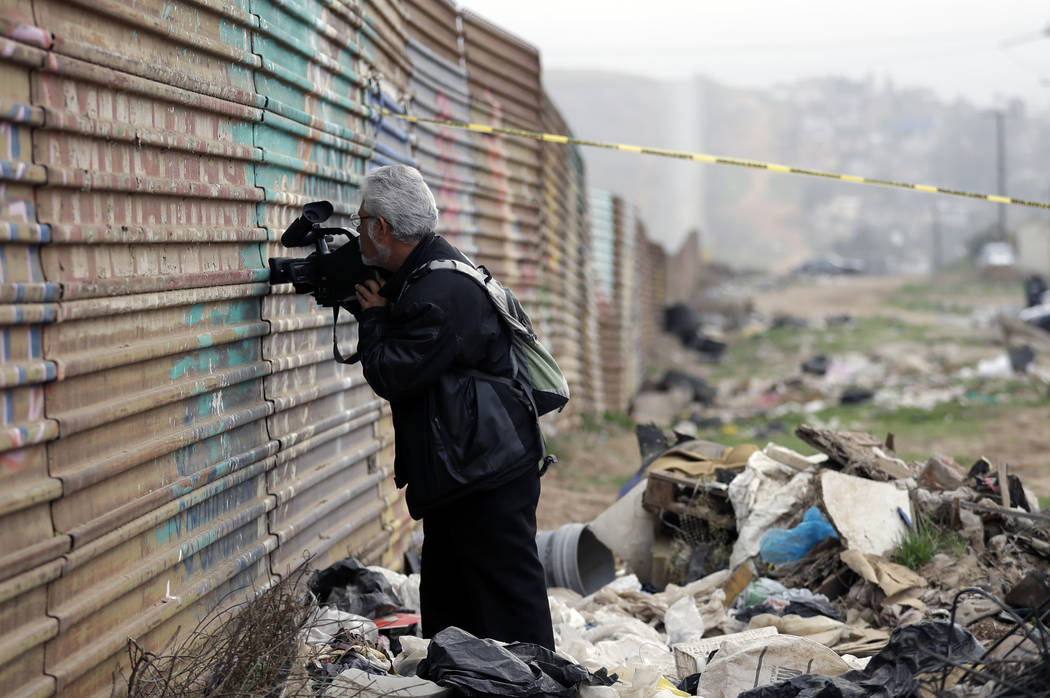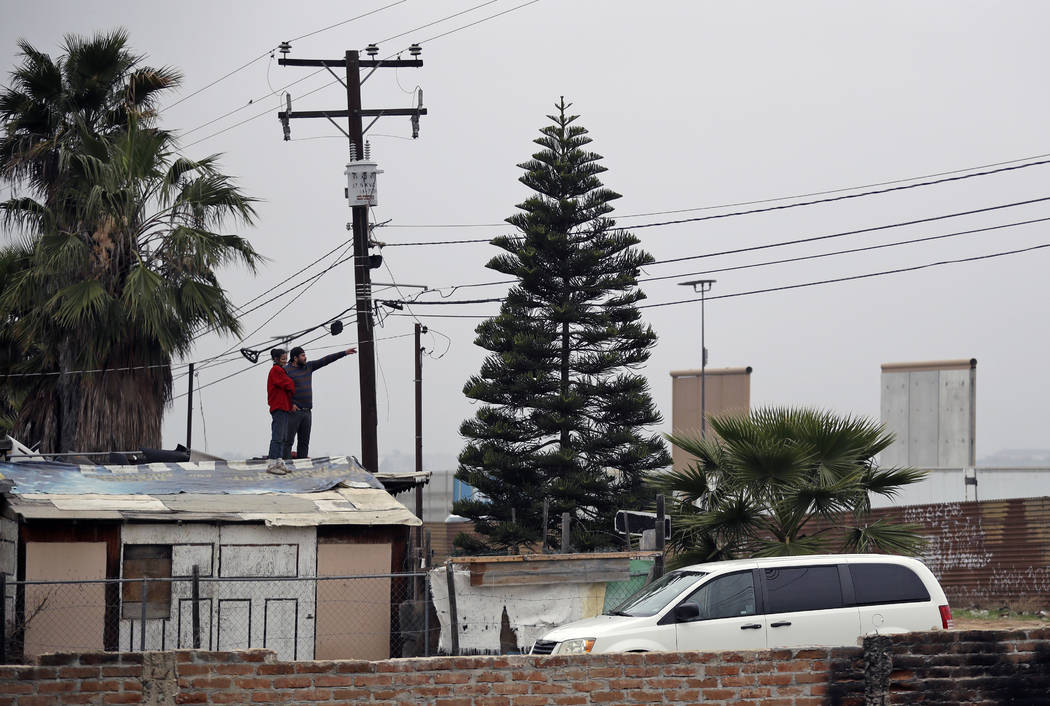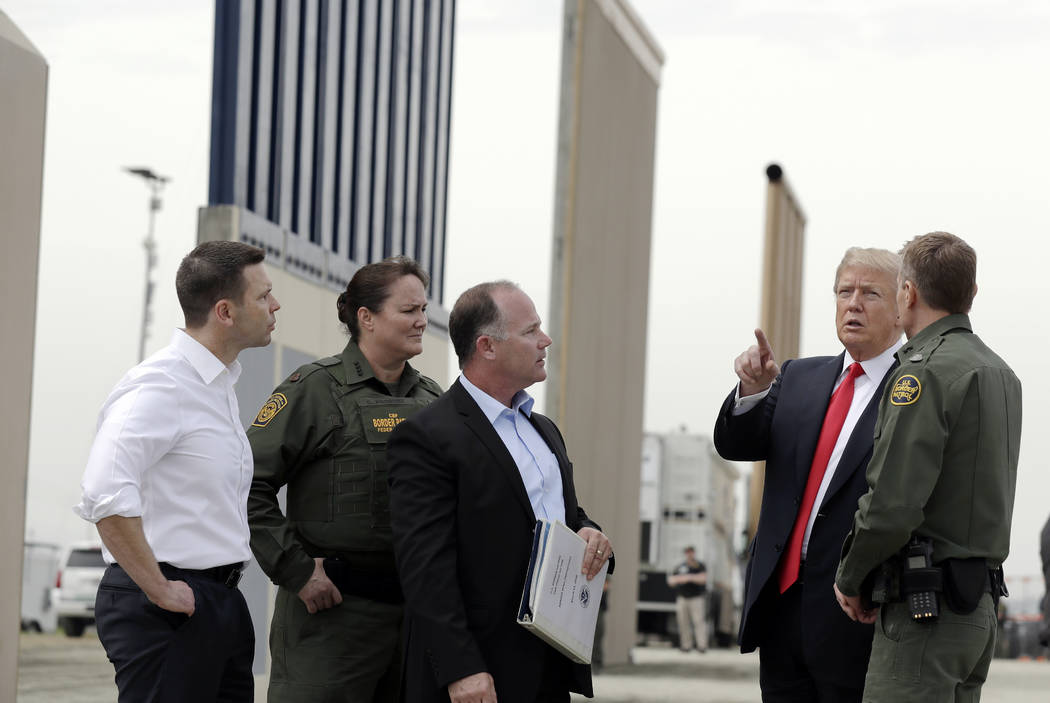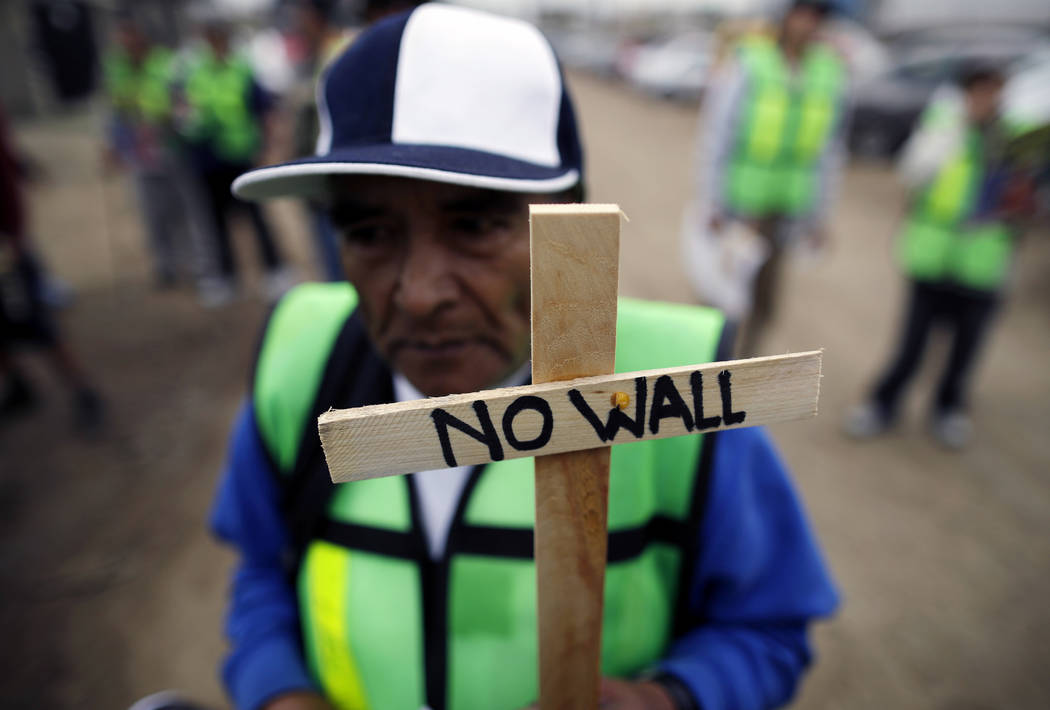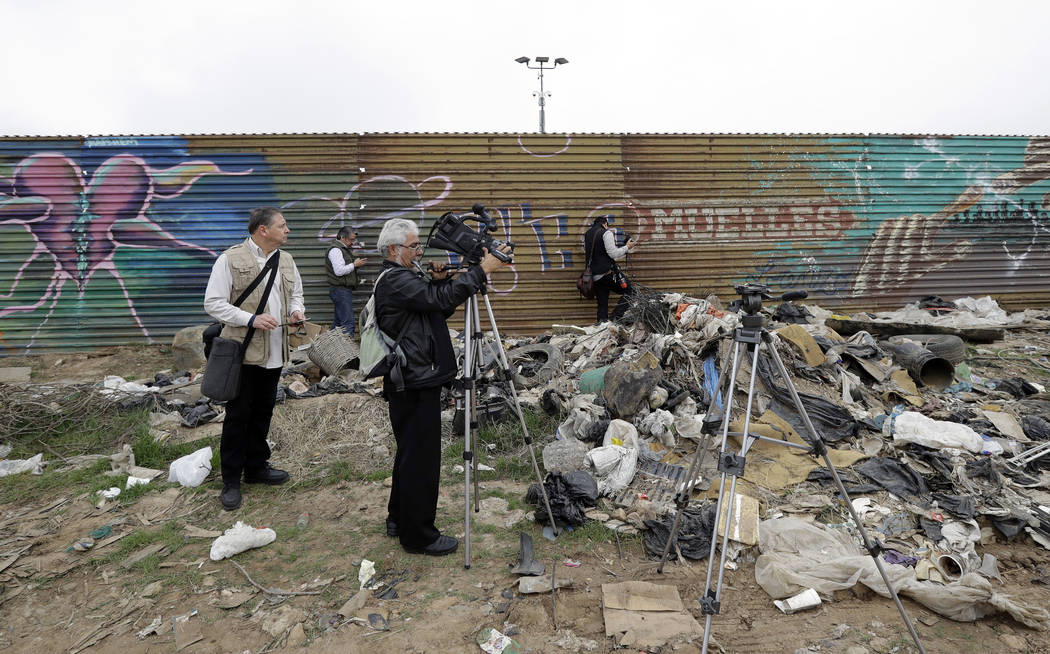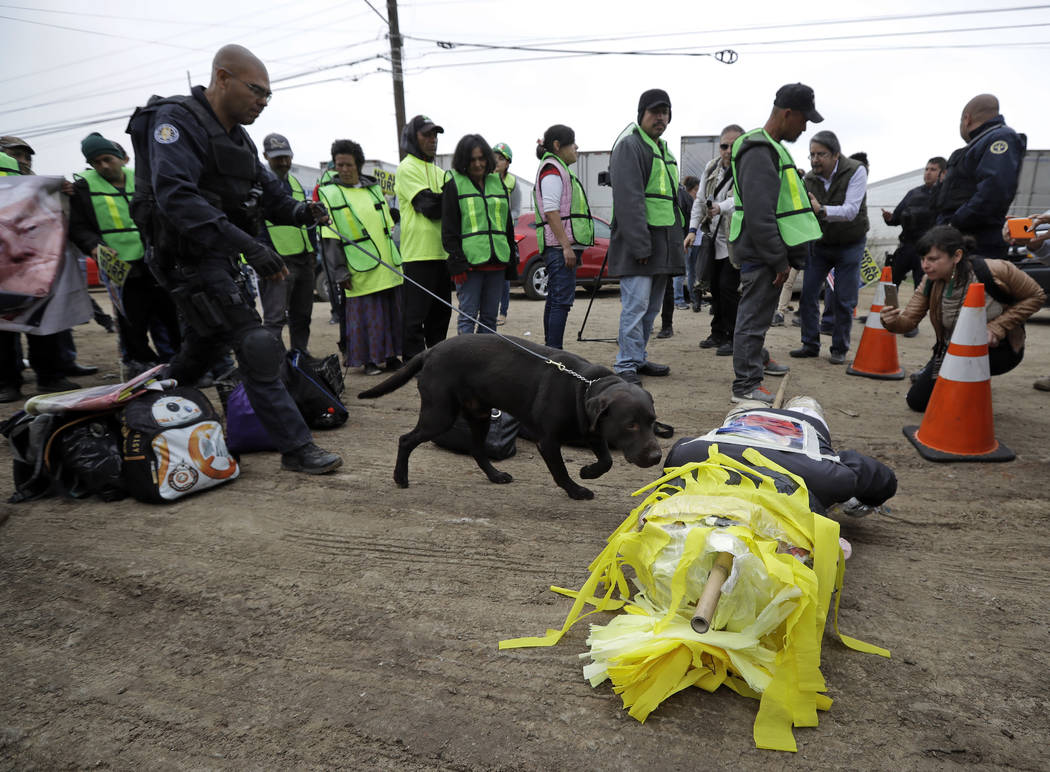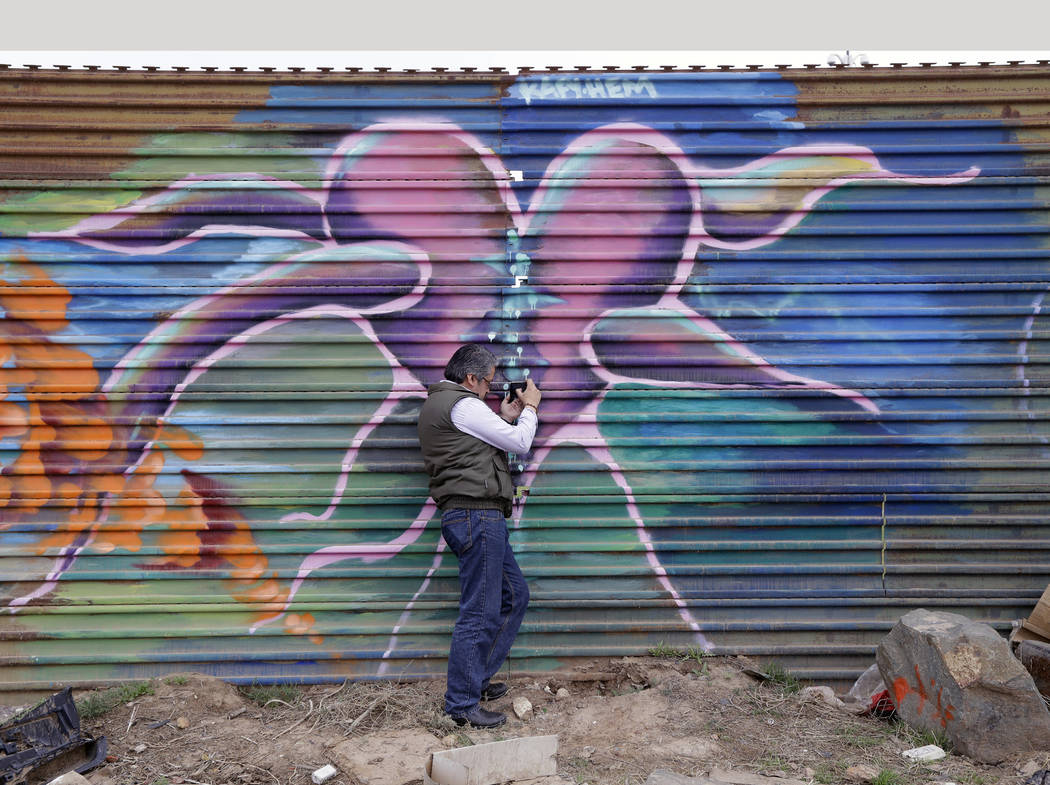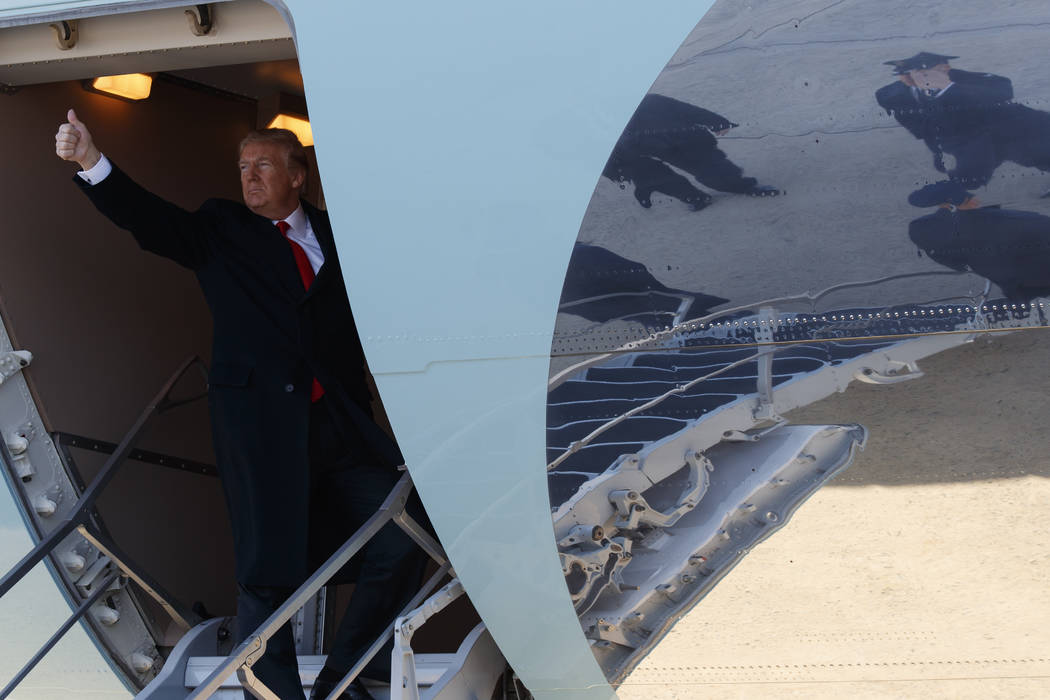 SAN DIEGO — President Donald Trump is inspecting prototypes on display in California for his stalled border wall.
Trump was briefed on eight towering prototypes Tuesday, including one with blue steel on top. He asked which of the models are the hardest to climb. He also said certain parts of California are desperate for a wall to break the flow of illegal immigration.
Said Trump: "If you didn't have walls over here you wouldn't even have a country."
Trump also says that "they re-established law and order in San Diego" with a wall.
Eight 30-foot-tall (9-meter-tall) prototypes have been erected near the Mexican border to serve as models for the wall Trump wants to build.