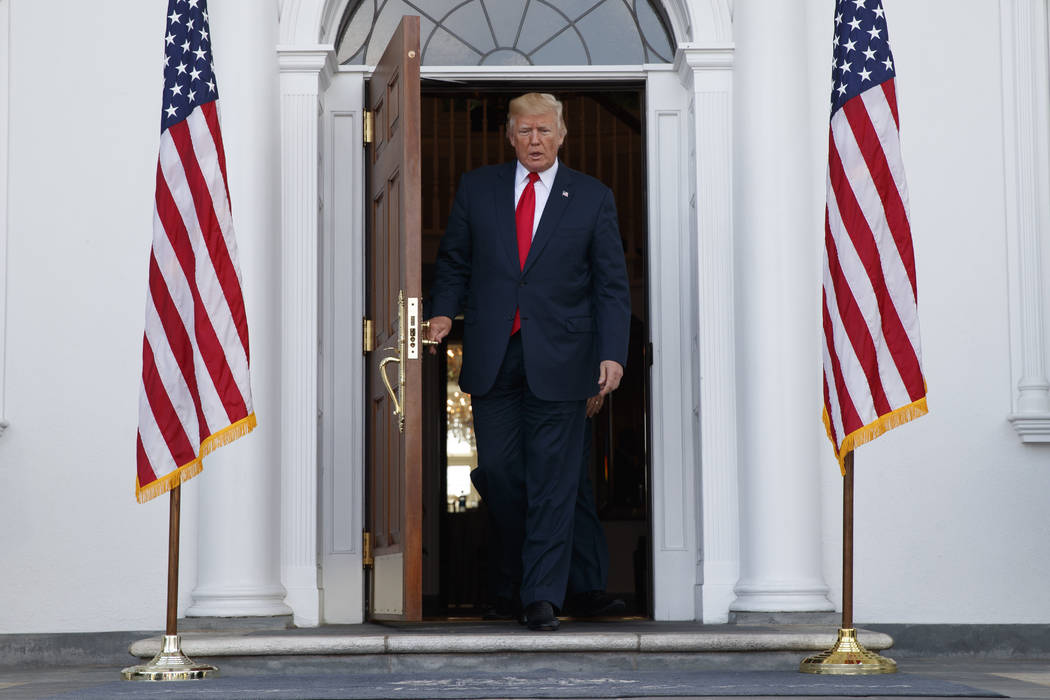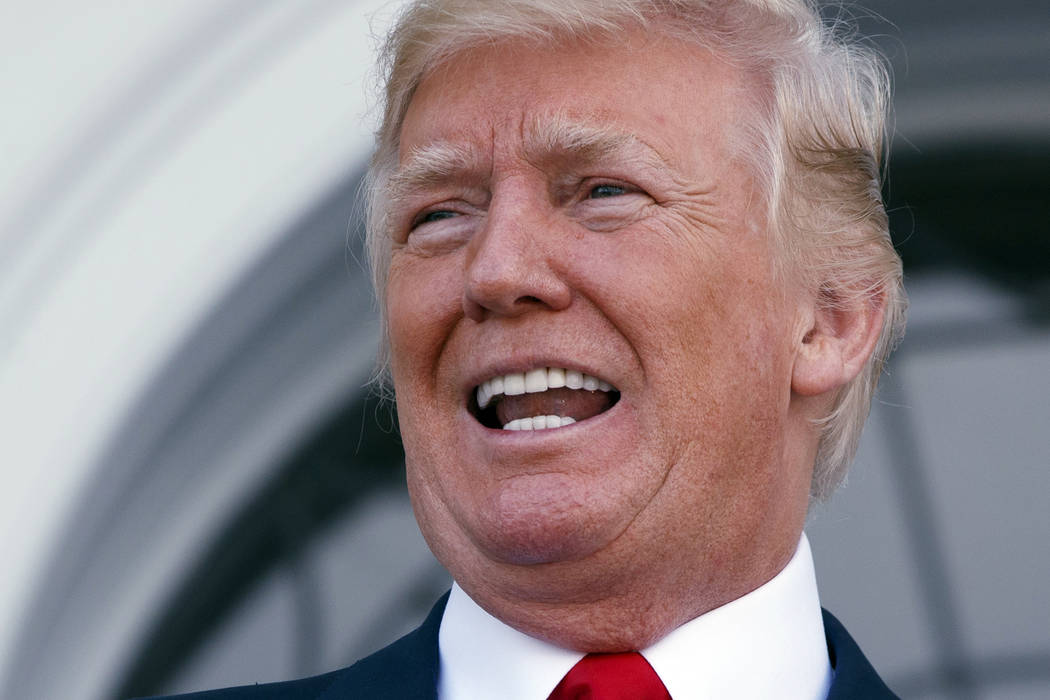 WASHINGTON — Politicians spend their careers trying to get into the White House. Yet it is an odd fact of life that as soon as a new president is sworn in, he cannot get away from 1600 Pennsylvania Ave. fast enough.
Donald Trump did not spend his working life in pursuit of political office – and still the president is not immune from that phenomenon. Hence his weekend jaunts to homes at Mar-a-Lago and Bedminster, even an overnight at Camp David, and midday visits to the local Trump golf course after he criticized President Barack Obama for playing too much golf.
"I would not be a president who takes vacations," Trump proclaimed – before he took office. In real life, of course, Trump has out-vacayed Obama – by a ratio of three to one, according to the Washington Post.
Presently Trump is on a 17-day "working vacation" at his Bedminster residence.
"There's the ego and ambition that pushes them forward," noted historian Barbara Perry, director of Presidential Studies at the University of Virginia's Miller Center. Then when they get to the White House, "another side of human nature takes place that says, 'This is hard. I'm in a fishbowl. I really want to play golf… I want to do what I did to relax before I came here.'"
Most Americans don't begrudge presidents for getting away from it all, Perry added, as long as they manage the optics.
Trump's way of trying to manage the optics is to make sure that Americans know he's working. Monday kicked off the week with no public events. Press Secretary Sarah Huckabee Sanders would not tell reporters if Trump was golfing. But as the week wore on, Team Trump picked up the tempo and projected a workaholic executive who doesn't know how to take it easy.
By Friday afternoon, Trump appeared with Secretary of State Rex Tillerson and United Nations Ambassador Nikki Haley by his side to bolster his "locked and loaded" tweet about North Korea. Tillerson said a combined message is necessary to send the right message to Pyongynang. Trump seemed to feel that his tough talk was getting through to strongman Kim Jong Un.
Trump also used the occasion to talk tough about another foreign hot spot, informing the press, "I'm not going to rule out a military option for Venezuela."
Maybe Trump missed the fishbowl. Thursday, for the first time since a February press conference, the president talked freely with pool reporters — twice. He took more than 30 questions.
Friday the president even announced a "pretty big press conference on Monday."
Outside the White House the president took the time to tweak his policies. Observers had wondered why he did not declare the opioid crisis a national emergency, as his own commission had suggested, after a Tuesday meeting at the country clubhouse. Thursday Trump made the declaration official.
"The opioid crisis is an emergency," Trump said, "and I'm saying officially right now, it's an emergency." The White House sent out an announcement later in the day.
Trump shared credit with Haley for the 15-0 Security Council vote to sanction North Korea – with the unprecedented support of China and Russia – even as he warned "probably it will not be as effective as a lot of people think it can be, unfortunately."
Trump continued to bully Senate Majority Leader Mitch McConnell, but he did so in a way that gave McConnell a path to his good graces. Trump cut into McConnell two days in a row — but then Attorney General Jeff Sessions survived the same treatment.
Trump's performance was hardly flawless. Thursday Trump oddly thanked Russian President Vladimir Putin for expelling 755 diplomatic workers – "because we're trying to cut down on payroll." But it didn't cut the payroll. On Friday, Trump said he was being sarcastic.
The most visible change could be seen when Trump was asked about special counsel Robert Mueller. Trump said his legal team was trying to work with Mueller and he urged the House and Senate committees to conclude their investigations in a timely manner. If Trump was fuming, he had checked his anger. The change of scenery apparently helped.
As for the president's hawkish remarks aimed at Pyongyang – they only can be judged by history. One hopes that verdict will be a long time coming.
Contact Debra J. Saunders at dsaunders@reviewjournal.com or 202-662-7391. Follow @DebraJSaunders on Twitter.
NYC prepared for president's return
NEW YORK — President Donald Trump is expected to come home to Trump Tower for a few days starting Sunday, the first time since his inauguration.
Since taking office, the president has surprisingly returned to the city only once, on May 4, for a visit with Australian Prime Minister Malcolm Turnbull at the Intrepid Sea Air and Space Museum.
Police officials estimate the cost of securing the president while he's in town is roughly $300,000 per day, but that could easily change depending on whom he's with, how many people are in his entourage, where he's headed and how long he's planning to stay.
"We're ready," police department spokesman Stephen Davis said. "We're ready if he wants to show up tomorrow, or not at all."
The Associated Press