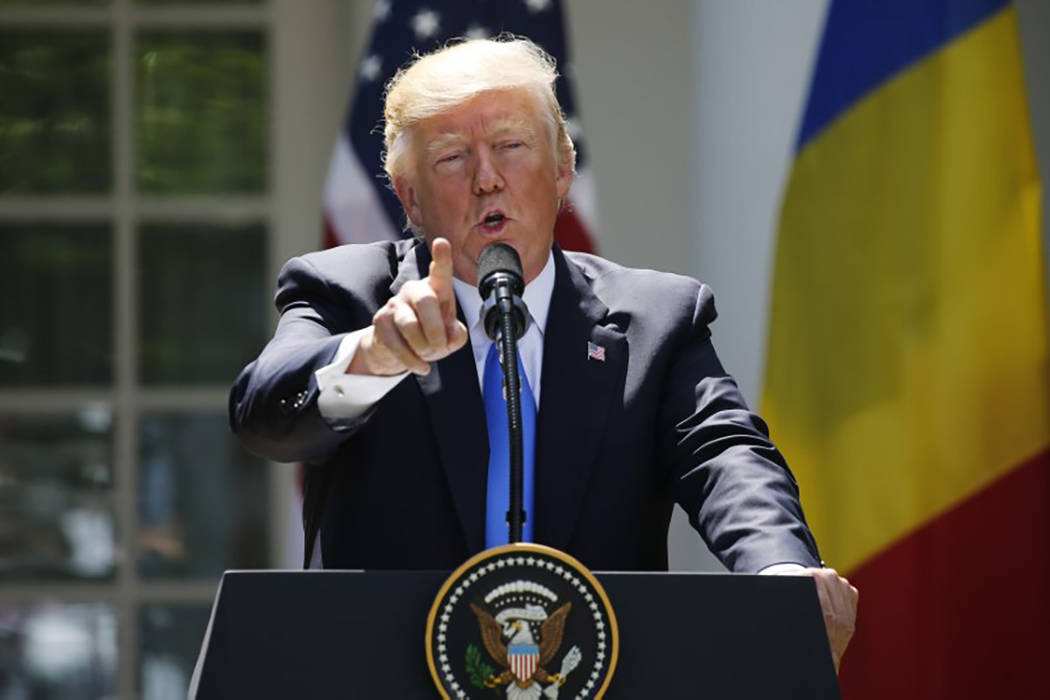 WASHINGTON — Many Americans came to know President Donald Trump through his starring role in NBC's "The Apprentice" from 2004 to 2015. Now that he's in the Oval Office, Trump has chosen to push apprenticeships as a smart tool to prepare Americans for the modern workforce — a concept the White House is promoting during "Workforce Development Week."
At his first meeting with a full Cabinet, Trump lauded apprenticeships as a means to train for a good job without amassing thousands of dollars in student loan debt. "There are millions of good jobs that lead to great careers," Trump said.
This is Washington, so of course the White House trotted out a new lexicon to describe the effort. On "Fox and Friends" Monday morning, daughter and White House adviser Ivanka Trump kicked off "Workforce Development Week" with a nod to "experience-based education." Apprenticeships, she said, are especially helpful for people who learn best by doing.
During a Friday talk with reporters, the first daughter talked about a roundtable put together by the administration with German Chancellor Angela Merkel. The White House "chose the topic of vocational education and workforce development because of the success they've had particularly with their apprenticeship model, of which almost a third of German students go through that program, as opposed to four-year college," she said.
According to the Organization for Economic Co-operation and Development, Germany's youth unemployment rate of 7 percent is less than half of the European Union's rate of 18.7 percent. The United States' youth unemployment rate is 10.4 percent.
Later Monday at a White House press briefing, Labor Secretary Alex Acosta called it "demand-driven experience-based education" — to emphasize the private sector's willingness to bankroll training programs, as well as the advantages of programs that let participants "earn while they learn."
The White House believes this approach has bipartisan appeal.
President Barack Obama mentioned apprenticeships in his 2014 State of the Union address and budgeted $90 million for apprentice programs in his final budget.
Acosta was asked how Trump can say he wants to push workforce development when the administration has proposed cutting the Labor Department's budget. Acosta replied that building trades spend about $1 billion annually on training. "I want to challenge the assumption that the only way to move policy is to increase government spending," he said.
As part of the workforce week campaign, the president, Ivanka Trump and Acosta will travel to Wisconsin Tuesday to look at promising training programs at Waukesha County Technical College. Wednesday, Trump will speak to the Department of Labor where he will make a surprise announcement on apprenticeships.
Contact Debra J. Saunders at dsaunders@reviewjournal.com or at 202-662-7391. Follow @DebraJSaunders on Twitter.