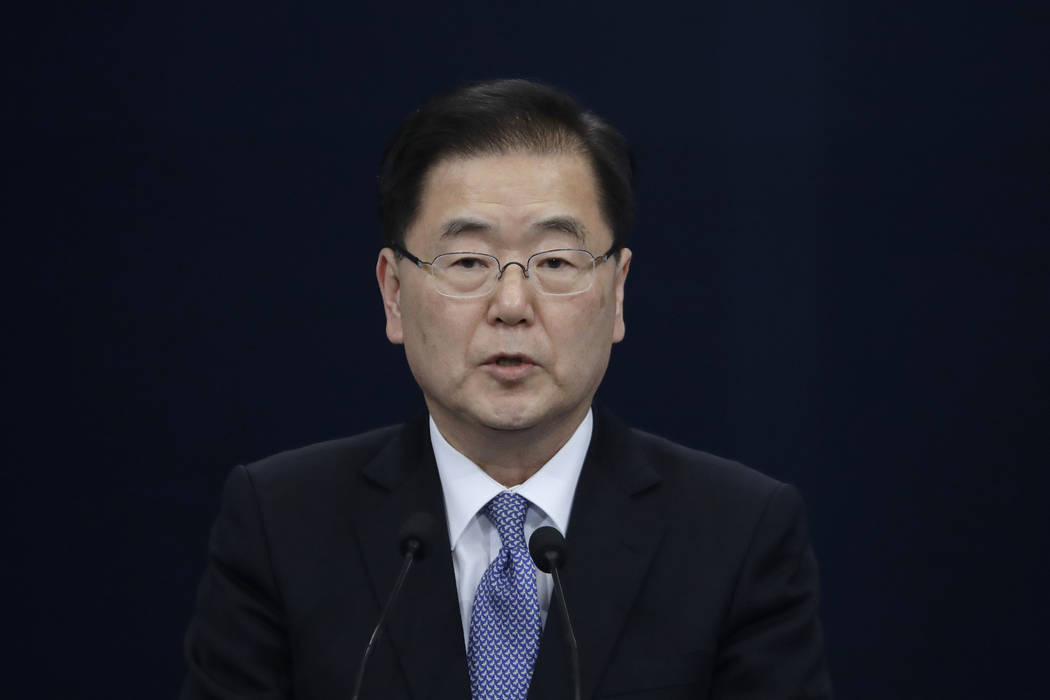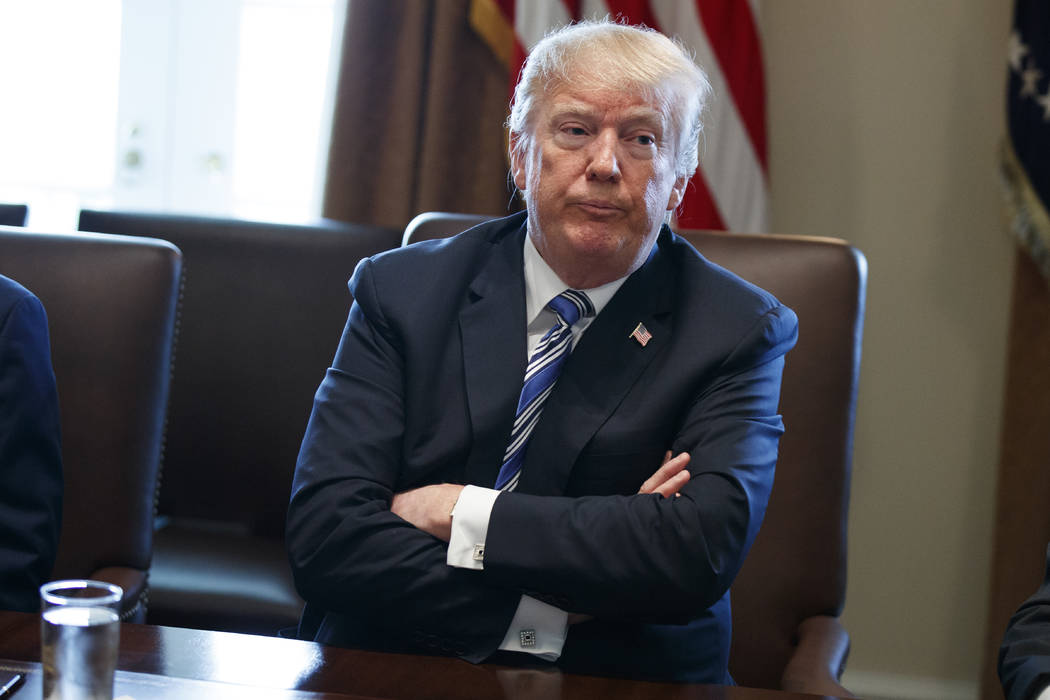 WASHINGTON — President Donald Trump has accepted an offer of a summit from the North Korean leader and will meet with Kim Jong Un by May, a top South Korean official said Thursday, in a remarkable turnaround in relations between two historic adversaries.
The South Korean national security director, Chung Eui-yong, told reporters of the planned meeting outside the White House, after briefing Trump and other top U.S. officials about a rare meeting with Kim in the North Korean capital on Monday.
"He expressed his eagerness to meet President Trump as soon as possible," Chung said. "President Trump appreciated the briefing and said he would meet Kim Jong Un by May to achieve permanent denuclearization."
Seoul has already publicized that North Korea offered talks with the United States on denuclearization and normalizing ties, a potential diplomatic opening after a year of escalating tensions over the North's nuclear and missile tests. The rival Koreas also agreed to hold a leadership summit in late April.
Sanctions to stay
Trump said "Great progress" is being made, but sanctions on North Korea will remain in place as he prepares for what would be the first-ever meeting between the two countries' leaders.
Trump said Kim "talked about denuclearization with the South Korean Representatives, not just a freeze."
He also says North Korea has agreed to stop testing missiles.
Kim Jong Un talked about denuclearization with the South Korean Representatives, not just a freeze. Also, no missile testing by North Korea during this period of time. Great progress being made but sanctions will remain until an agreement is reached. Meeting being planned!

— Donald J. Trump (@realDonaldTrump) March 9, 2018
Abe to meet with Trump
Japanese Prime Minister Shinzo Abe says he plans to visit the U.S. to hold talks with Trump in April.
He told reporters in Tokyo on Friday morning that he had spoken with Trump on the phone, and they had agreed to continue putting maximum pressure on North Korea until it takes concrete steps toward giving up its nuclear weapons program.
Abe says there is no change in that position.
Sanctions 'starting to work'
The House Foreign Affairs Committee chairman says North Korea's desire to talk with Trump shows that sanctions are "starting to work."
Republican Rep. Ed Royce of California says the administration can "pursue more diplomacy, as we keep applying pressure."
The committee was not briefed ahead of the announcement.
Some members of the Senate Foreign Relations Committee are skeptical.
Republican Cory Gardner of Colorado says the "price of admission" for Trump and Kim Jong Un meeting must be "complete, verifiable, and irreversible denuclearization of the Korean peninsula."
Democrat Ed Markey of Massachusetts says Trump should treat it "as the beginning of a long diplomatic process" — avoiding "unscripted" remarks that could derail it.