Understanding the diplo-talk at the Singapore summit
Updated June 11, 2018 - 11:49 am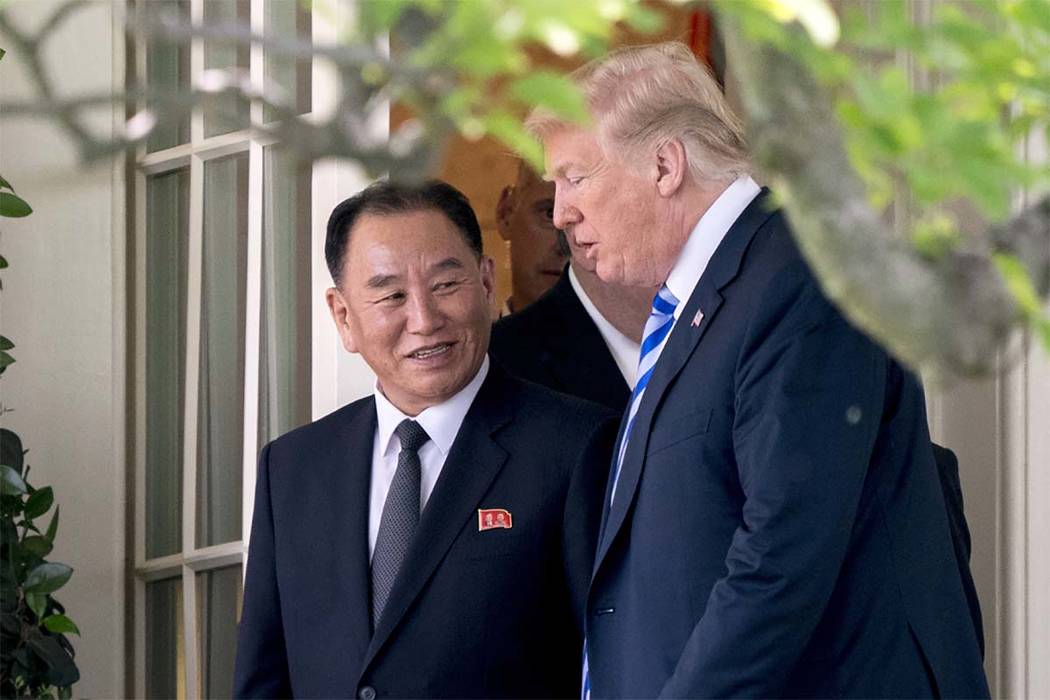 A reader's guide to the Singapore summit's abbreviations, diplo-talk and honorifics.
CVID — Complete Verifiable Irreversible Dismantlement (pronounced See-Vid) of nuclear weapons, the U.S. goal of the Singapore summit.
DPRK — the Democratic People's Republic of Korea, also known as North Korea, also known as NoKo. (Neither North nor South Korea has a name that acknowledges the split of a unified Korea agreed to by the United States and Soviet Union in 1945.)
The Libya model — Say this phrase, as National Security Adviser John Bolton did as a disarmament approach, and go directly to diplomacy jail. Given Libyan leader Moammar Gadhafi's violent death in 2011, years after he disarmed, Pyongyang finds the phrase offensive.
Maximum pressure — The economic sanctions that the White House credits with bringing North Korea to the negotiating table. President Donald Trump told reporters he didn't like using the term as the summit loomed — but that could change.
RGB – the Reconnaissance General Bureau, or North Korean intelligence bureau and special operations shop once headed by No. 2 official Kim Yong Chol.
ROK – the Republic of Korea, also known as South Korea.
Chairman Kim – that's Kim Jong Un, who is chairman of the Workers Party of Korea and other government entities of the DPRK. According to The Associated Press, "Kim is generally referred to as North Korean leader because none of his official titles clearly indicates his role as the top governing official of the country." He is believed to be 34.
General Kim – Kim Yong Chol, the No. 2 Pyongyang official who met with Trump on June 1. He was a four-star general, head of the RGB and now is vice chairman of the Workers Party of Korea.
Contact Debra J. Saunders at dsaunders@reviewjournal.com or 202-662-7391. Follow @DebraJSaunders on Twitter. The Associated Press contributed to this report.