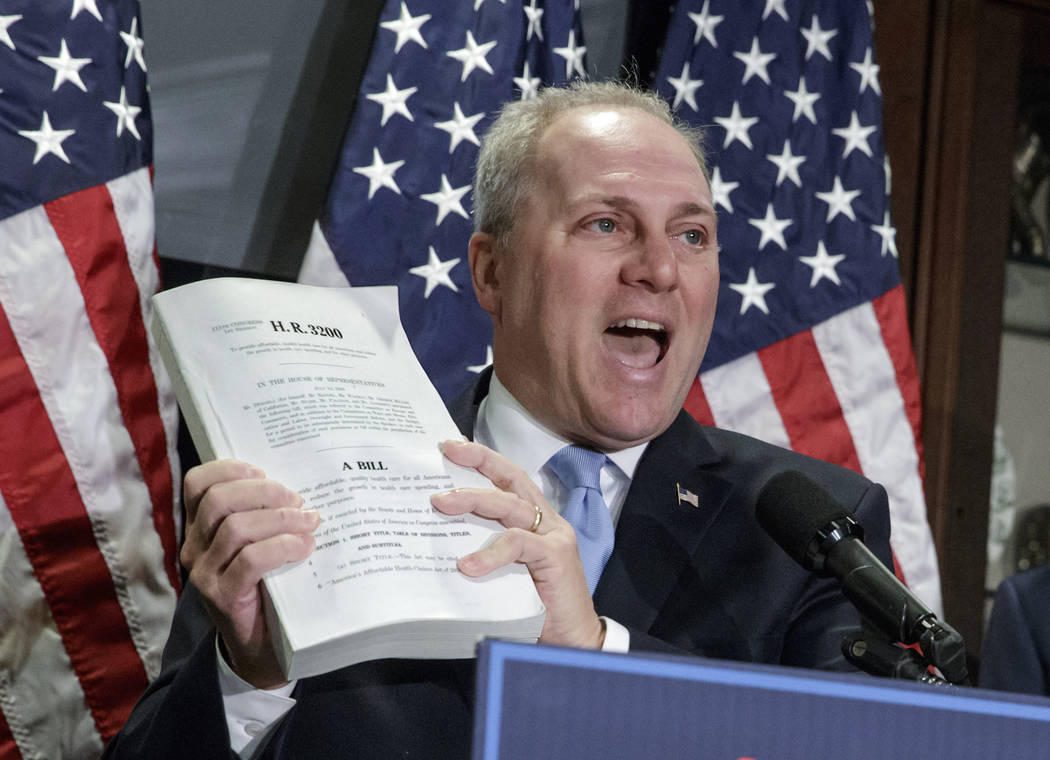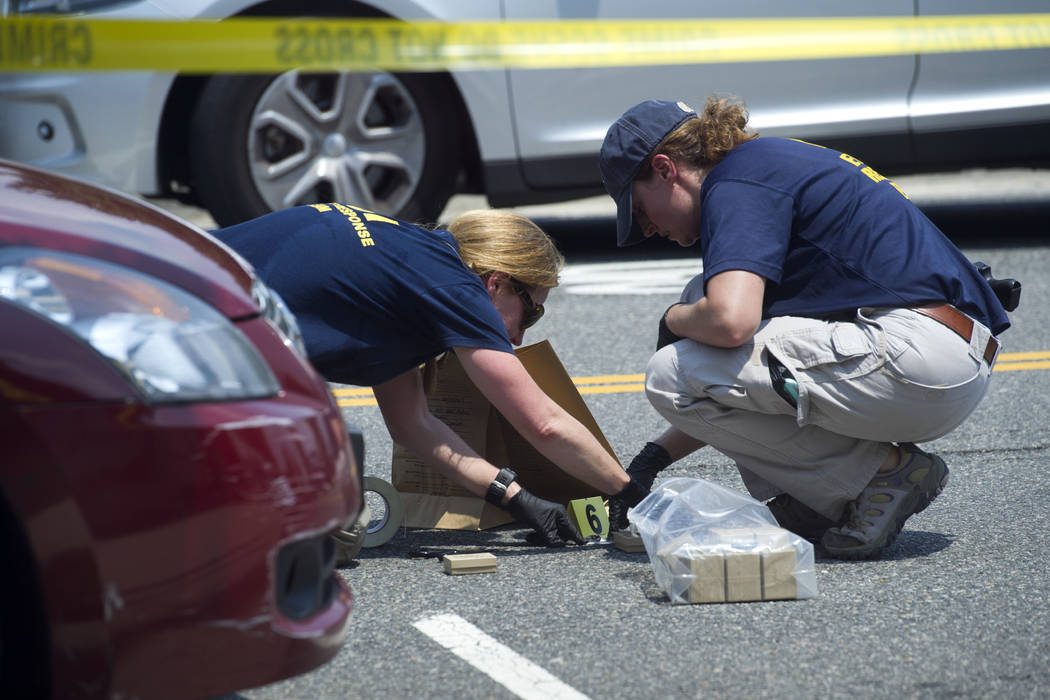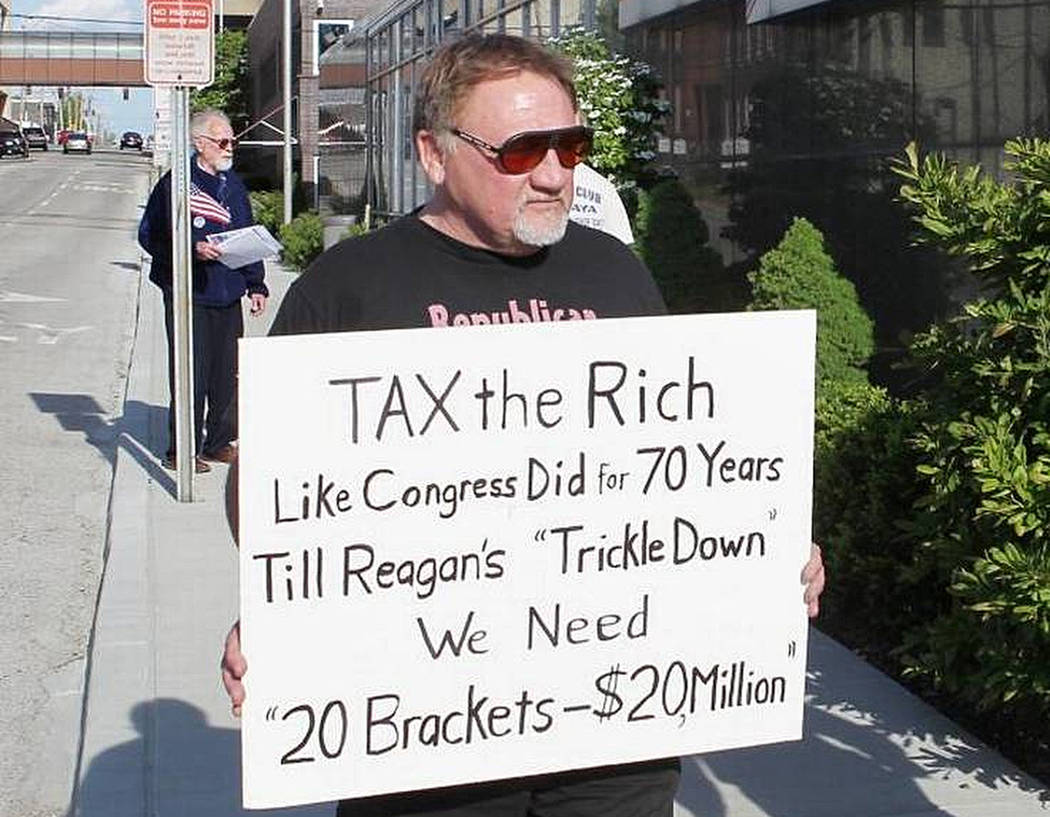 WASHINGTON — President Donald Trump said Thursday that wounded GOP Congressman Steve Scalise is "in some trouble" but "he's going to be OK, we hope," offering the assessment as a shaken U.S. House gaveled back into session a day after the shooting of Scalise and others at a baseball field.
The congressman on Thursday is undergoing his third surgical procedure since he was wounded in the hip during the shooting.
"It's been much more difficult than people even thought at the time," Trump said of the treatment of Scalise, the No. 3 GOP leader, who is in critical condition at the MedStar Washington Hospital Center. Trump visited the Louisiana congressman at the hospital Wednesday night, and Vice President Mike Pence paid a visit Thursday morning.
"Steve in his own way may have brought some unity to our long-divided country," Trump added. "We've had a very, very divided country for many years. And I have a feeling that Steve has made a great sacrifice, but there could be some unity being brought to our country. Let's hope so."
As the House returned to business, lawmakers sought some semblance of normalcy even as they offered prayers for the wounded and echoed the president in pledges of unity. Two Capitol Police officers sustained relatively minor injuries, as did a congressional aide, and they have been released from hospitals. But a congressional aide-turned-lobbyist, Matt Mika, was shot multiple times and critically injured, and he remained hospitalized.
'We are family'
"When tragedy strikes we are family," said Rep. Nanette Barragan of California, who plays on the Democratic baseball team and invited all to attend the congressional charity baseball game Thursday night at Nationals Park. Scalise and the others had been at the GOP team's baseball practice in nearby Alexandria, Virginia, when they were shot.
Scalise was fielding balls at second base when he was hit in the hip, and sustained grievous injuries as the bullet traveled through his abdomen and injured internal organs. In the immediate aftermath Wednesday the extent of his injuries was not widely known.
The shooter was identified as James T. Hodgkinson, a 66-year-old home inspector from Illinois who had several minor run-ins with the law in recent years and belonged to a Facebook group called "Terminate the Republican Party." Over social media he had lashed out at Trump and the GOP.
Capitol Police officers in Scalise's security detail returned fire, and Hodgkinson later died from his wounds.
Earlier Thursday, Republican lawmakers met behind closed doors to share reflections and pray. They signed oversized cards for the wounded.
Political rhetoric
Yet politics was never far off.
Some Republican lawmakers blamed the shooting on vitriolic political rhetoric, particularly rising from the left in the era of Trump.
Speaking on the House floor, Rep. Glenn Thompson, R-Pa., issued a call to "replace the hateful rhetoric and resistance with respect."
Rep. Steve King of Iowa said over Twitter, "The center of America is disappearing, and the violence is incited by the leading cultural voices of the Left."
House Democratic leader Nancy Pelosi lashed out angrily at such comments.
"How dare they say such a thing? How dare they?" Pelosi exclaimed. She noted that she has received numerous threats herself over the years, and is currently the target of millions of dollars in negative ads in a House district in Georgia where a hard-fought special election will take place next week.
Pelosi noted that Trump resorted to violent language at times on the campaign trail, and she accused Republicans of "sanctimony" in seeking to place blame on the left.
Scalise, 51, the No. 3 House Republican leader, was first elected in 2008. The popular and gregarious lawmaker is known for his love of baseball and handed out commemorative bats when he secured the job of House whip several years ago.
The shooting occurred at a popular park and baseball complex across the Potomac River in Alexandria, where Republican lawmakers and others were gathered for a morning practice about 7 a.m. The popular annual GOP-Democrats baseball face-off, which raises money for charity, will go forward as planned Thursday evening and a big crowd is expected.
Hodgkinson had been in the Alexandria area since March, living out of his van, said local FBI Special Agent In Charge Tim Slater.
RELATED
Trump, congressional leaders call for unity after ambush
DC-area gunman had history of political activity against GOP