Poll: Sandoval would top Gibbons in GOP primary, Reid in November
January 10, 2010 - 10:00 pm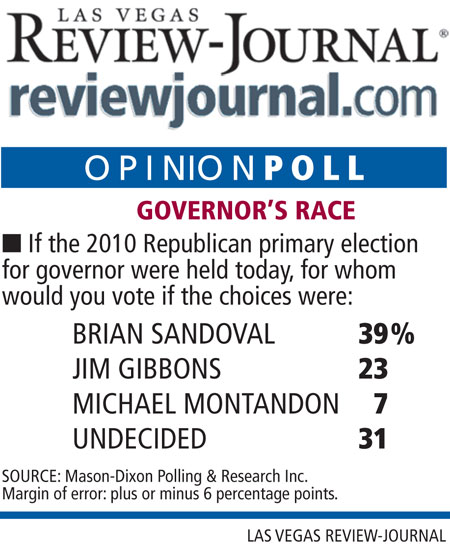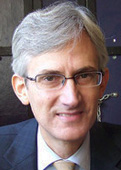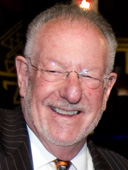 Former federal judge Brian Sandoval is leading the race to be the Republican nominee for Nevada governor over incumbent Gov. Jim Gibbons, who is showing faint signs of political life, according to a new poll commissioned by the Las Vegas Review-Journal.
Democrat Rory Reid would lose to Sandoval but beat Gibbons in a general election, according to the responses.
And Las Vegas Mayor Oscar Goodman, who is considering a run, is casting a big shadow over the entire field.
That's according to a survey taken Tuesday through Thursday of 625 registered Nevada voters by Washington, D.C.-based Mason-Dixon Polling & Research.
In one three-candidate matchup, 35 percent of respondents chose the Republican Sandoval, 33 percent picked the independent Goodman and 20 percent favored the Democrat Reid. The margin of error was plus or minus 4 percentage points.
Former North Las Vegas Mayor Michael Montandon was the choice of just 7 percent of Republican primary voters.
"I didn't see too much that had changed. Rory Reid's numbers look a little bit worse," pollster Brad Coker said of the results.
Reid, chairman of the Clark County Commission, is the son of Senate Majority Leader Harry Reid, D-Nev., who is recognized unfavorably by more voters than every Nevada politician mentioned in the poll except Gibbons.
"I think dad might be rubbing off on him a little more," Coker said of Rory Reid.
Rory Reid spokesman Mike Trask said he was unconcerned by the numbers.
"We're going to win because we are building the best volunteer organization in the state," Trask said.
In the latest poll, Rory Reid's unfavorable rating was 35 percent, up from 28 percent unfavorable in December. Gibbons' was 53 percent, a point higher than Sen. Harry Reid's.
However, Gibbons has gained some ground since December on Sandoval in the GOP primary matchup question, which has a margin of error of plus or minus 6 percentage points. And Gibbons has halved his deficit since last month in a head-to-head contest with Rory Reid in a general election scenario. Gibbons currently trails Reid by 7 points.
Sandoval, who resigned from his job as a federal judge to enter the race in September, made an immediate splash by landing at the top of polls.
Among respondents, 36 percent had a favorable impression of Sandoval and just 5 percent had an unfavorable opinion, by far the lowest negative numbers of any candidate tested.
"We continue to be encouraged by the numbers but realize there's a lot of work to be done," Sandoval said.
But good vibes and flawed opposition won't be enough to make Sandoval the next governor, or even guarantee he can survive the Republican primary.
Gibbons has the incumbent's bully pulpit and is fighting for his political life. And Reid likely has more money than the other candidates combined and no primary opponent.
That means Sandoval can expect a barrage of criticism from the right and left.
"Multiple candidates from multiple parties all want to take him down," Republican political consultant Ryan Erwin said. "The political road is littered with people who should have won but didn't."
Anti-tax Republicans have criticized Sandoval for his role in a constitutional dispute that led to a tax increase in 2003 during the administration of Gov. Kenny Guinn.
Sandoval was attorney general at the time, and Guinn was in a standoff with legislators over the budget.
The state Supreme Court weighed in with a ruling that paved the way for a tax increase.
Critics have blamed Sandoval for the outcome. Sandoval says he only argued the state was required to approve a budget and fund education and that the court overstepped its bounds and that he disagreed with the ruling.
More recently, Sandoval took heat from both Rory Reid and Gibbons for statements he made about Gibbons' proposals to overhaul education reform.
During a meeting last week with the Review-Journal editorial board, Sandoval said he agreed with some of the conservative principles behind Gibbons' reform proposals that call for an end to mandates in state law that require all- day kindergarten, limit class sizes and guarantee collective bargaining rights for teachers and other public workers.
"The governor and I share a lot of core principles with regard to being fiscally conservative," Sandoval said, citing support for school choice and empowerment schools.
Trask was quick to criticize Sandoval for sharing a vision with the unpopular governor.
"That sounds like he is trying to mimic Jim Gibbons," Trask said, calling the reform proposals "the same stale rhetoric we heard in 2006, and look where that has gotten us."
Gibbons also unleashed a barrage of criticism when told Sandoval disagreed with the governor's tactic of pushing reform during a special session, which Sandoval said could result in teacher layoffs.
"Perhaps there will be teacher layoffs in Sandoval's education plan for Nevada," Gibbons said in a written statement. "But we can't be sure until Sandoval comes up with a plan for education in Nevada, or a plan for any other issue in Nevada for that matter."
Erwin said for Sandoval the tax issue and stances in favor of domestic partnerships and reproductive choice for women could be problematic during a Republican primary.
"Every day that Sandoval is talking about that issue or abortion or domestic partnerships is a day that he is losing ground," Erwin said.
Robert Uithoven, another Republican consultant who once worked for Gibbons, says Sandoval is "obviously the favorite in the primary."
But to convert good poll numbers into primary victory, Uithoven said, Sandoval needs to do more than criticize Gibbons for having a toxic relationship with legislators and an obtuse governing style.
"Saying Jim Gibbons is not popular with the lobbyists and a Democratic controlled legislature is not a very good message in a Republican primary," Uithoven said. "He needs to show that he is reliably conservative and that he has principles he will stand by."
Contact reporter Benjamin Spillman at bspillman@reviewjournal.com or 702-477-3861.