Polls quiet as Election Day turnout lags
November 4, 2014 - 4:56 pm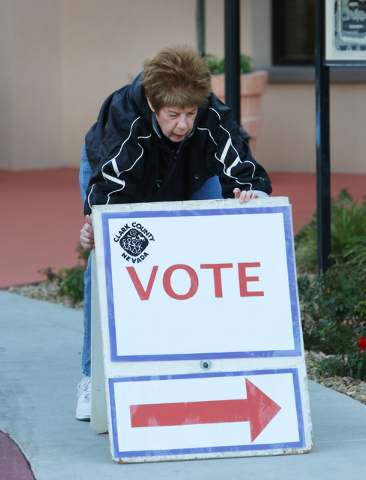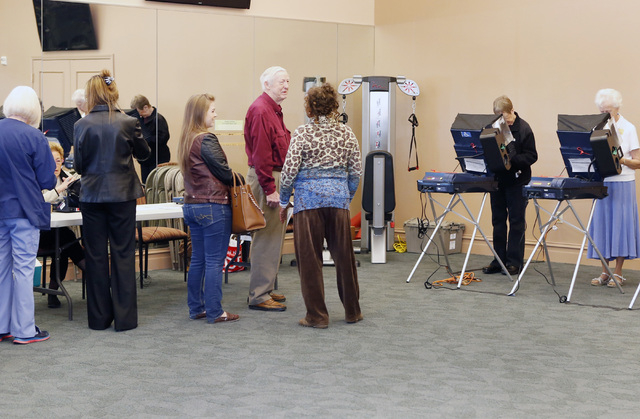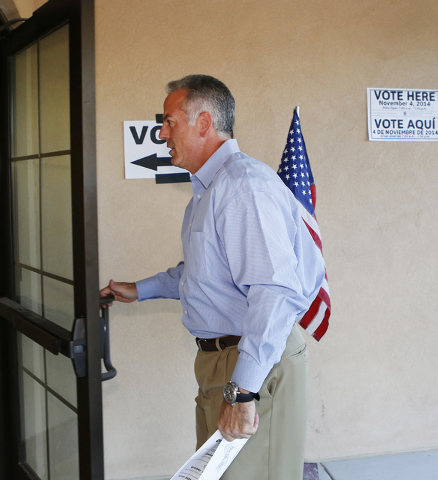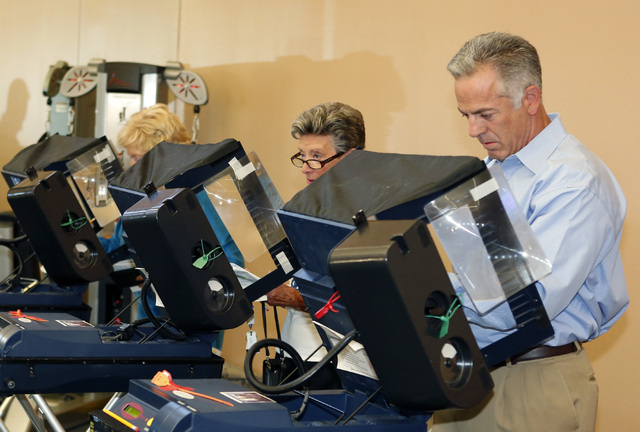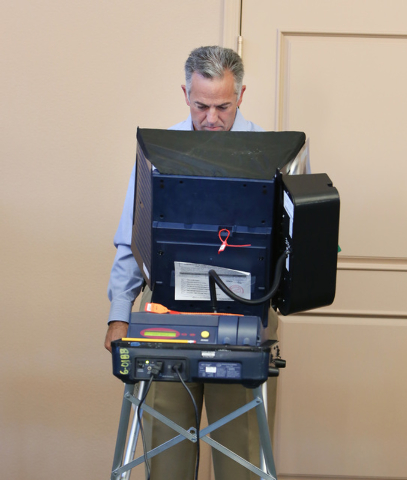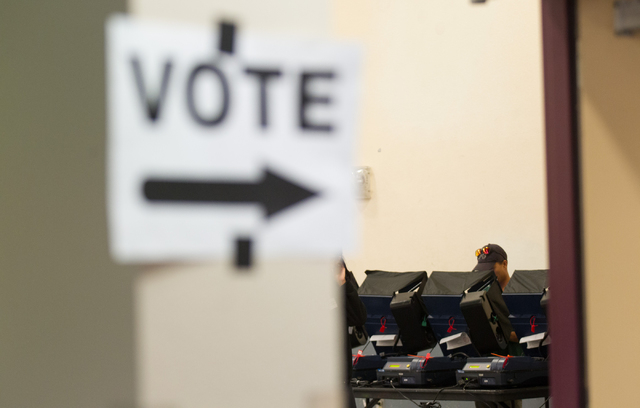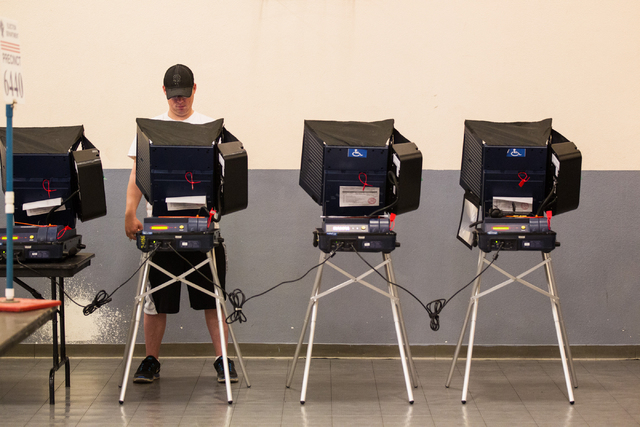 It's been a mostly quiet Election Day across Clark County.
Some 81,685 registered voters had cast ballots by 3 p.m., a figure that trails even the lackluster midafternoon voter tallies seen in past midterm elections.
The county is now on pace for its poorest general Election Day showing in two decades, one that would see only 14 percent of registered voters turn up at the polls.
Voter interest in midterm elections typically lags behind presidential elections, though county elections chief Joe Gloria couldn't point to any one reason why Election Day voters seemed especially disinterested in this year's ballot.
"I can't argue at this point that it will probably be a low-turnout year," Gloria said Tuesday afternoon. "There are a lot of important issues on the ballot, but I can't get into the minds of voters to explain that."
Those who have trickled in to the Las Vegas Valley's 275 polling places have found things mostly in order, according to county poll workers.
Apart from a few hiccups with improperly calibrated voting machines at Valley High School, elections rover Al McDaniels said he'd had a quiet morning.
McDaniels, one of several workers hired to "put out fires" at county polling places on Election Day, said in past years he would have already run into a disruptive electioneer or had to patch up a vote-disrupting equipment malfunction.
Not this time around.
"My phone is usually blowing up by now," McDaniels said. "The machines were set up better this year. … I've seen less issues than we had in 2012 and less issues than we had in 2013."
Longtime poll worker Gail Lassiter echoed those sentiments Tuesday, crediting Gloria for equipment and administrative changes that have helped streamline the Election Day setup process.
Lassiter said that the appearance of two disqualified Democratic candidates on ballots in Assembly districts 10 and 34 has created no more confusion than she and other poll workers expected heading into Nov. 4.
Rowdy Republican pamphleteers advertising Assembly hopeful Jesse "Jake" Holder's recent disqualification had been stationed outside Lassiter's polling place, on Oakey Avenue near Valley View Boulevard, long before the polls opened at 7 a.m.
She doubts they've done much to sway voters.
"The guys out front have been a royal pain in the butt, but they're within their rights to do it," Lassiter said. "People come here and they want to vote. They don't want to be bothered."
Patti Mullens agreed.
She and her husband, both registered Democrats, hadn't heard about disputes over Holder's residency qualifications nor his recent disqualification, but they didn't need more than a minute to decide he'd still get their vote.
"We're sticking with our party," Mullens said. "If there's even a chance he'll get (the seat), why not?"
Assembly Speaker Marilyn Kirkpatrick has not ruled out the possibility of appointing Holder or fellow disqualified Democrat Meghan Smith should either win their races.
Polls around the valley close at 7 p.m.
Contact James DeHaven at jdehaven@reviewjournal.com or 702-477-3839. Find him on Twitter: @JamesDeHaven.
See our online voter guide for candidate profiles and more