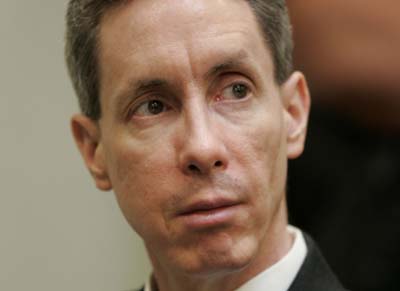 ELDORADO, Texas (AP) — A Texas grand jury Tuesday indicted polygamist sect leader Warren Jeffs on a charge of felony sexual assault of a child. Five of his followers have been indicted as well.
Attorney General Greg Abbott said four of Jeffs' followers are charged with one count of sexually assaulting girls under the age of 17. One of the four faces an additional charge of bigamy.
Abbott said a fifth follower is charged with three counts of failure to report child abuse.