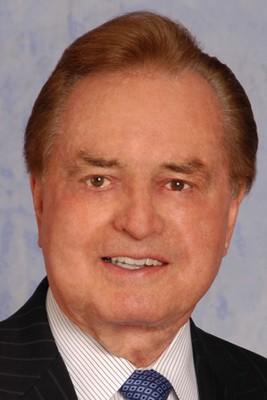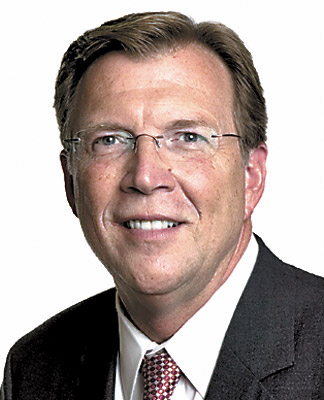 Rep. Jon Porter and state Senate Majority Leader Bill Raggio will lead Republican presidential candidate Rudy Giuliani's team in Nevada, the Giuliani campaign announced Friday.
"Rudy is proud to have such well-respected Nevada Republicans leading his efforts in the state," Giuliani's campaign manager, Michael DuHaime, said in a statement.
Porter, who represents the suburban Las Vegas Congressional District 3, is the first of Nevada's five-member congressional delegation to endorse a presidential candidate. Raggio, the longest-serving state senator in Nevada history, is widely considered the most powerful member of the Legislature.
"Probably nothing is more important for the federal government and the White House than to make a priority of public health, safety and welfare," Porter said in an interview Friday. "He (Giuliani) is proven and tested at one of our darkest moments, 9/11, when he was America's mayor and showed great leadership."
Raggio said he believed Giuliani was the "best qualified" of the Republican candidates.
"I think he has the best values. I've met him personally and I've had a chance to talk to him," Raggio said. "I think he's also the most electable of the Republican candidates. He can attract not only Republican voters but also Democrats and independents."
Raggio said the fact that Giuliani is a fellow Italian-American was secondary. "I'm proud of my heritage, but I don't rank people based on that," he said.
Giuliani, who leads most national polls for the Republican nomination, is far from the first presidential contender to announce Nevada endorsements, but the names on his list are by far the most impressive, said University of Nevada, Las Vegas, political scientist David Damore.
The former New York City mayor also took in more Nevada donations than any other presidential candidate in the first quarter of fundraising.
Nevada donors gave Giuliani $395,000 in the first three months of the year, while former Massachusetts Gov. Mitt Romney, also a Republican, took in $333,000, and Democrat Hillary Rodham Clinton, the New York senator, raised $317,000 from Nevadans.
"For a candidate without a lot of national exposure and with no Western roots, Giuliani is doing very, very well here," Damore said. "He's seen a vacancy, and he's filled it."
Nevada Republicans, with their libertarian bent, might not be bothered by Giuliani's less conservative stands on social issues, Damore said.
In addition to the high-profile chair and co-chair, Giuliani has the support of Reno Mayor Bob Cashell, freshman Assemblyman James Settelmeyer, R-Gardnerville, and Washoe County Commissioner Robert Larkin, the campaign said.
Cashell is a former lieutenant governor who was elected as a Democrat in 1982 and switched parties the following year. He has served as mayor since 2002.
Giuliani does not oppose the plan to store nuclear waste at Nevada's Yucca Mountain, although he acknowledges there are safety concerns surrounding it. "Somebody would have to take a good look at that" before the project proceeds, he told the Review-Journal last month.
Porter, who opposes the project, said he didn't attempt to extract an anti-Yucca promise from Giuliani in exchange for his endorsement. But Porter said he would try to persuade Giuliani to oppose the dump.
"That's an area I want to spend more time with him on," Porter said. "He has to understand why we're against it. Right now we don't agree, but he's agreed to listen."
Giuliani's Republican rival John McCain also announced Nevada supporters on Friday. The Arizona senator's Nevada campaign will be chaired by Clark County Commissioner Bruce Woodbury, state Sen. Mark Amodei, R-Carson City, and state Sen. Dennis Nolan, R-Las Vegas, according to a statement from the campaign.
"I look forward to working with my neighbors in Nevada to meet the growing challenges our nation faces," McCain said in the statement.
McCain was fourth in the Nevada money race in the first quarter with $92,000 raised, a precipitous drop-off from the top three.
Romney's previously announced Nevada committee includes former Gov. Kenny Guinn and former Rep. Barbara Vucanovich.
On the Democratic side, Senate Majority Leader Harry Reid has asked the state's elected officials to stay neutral, but his own son, Clark County Commissioner Rory Reid, has broken ranks to chair Clinton's Nevada campaign. Clinton also has the endorsement of former Attorney General Frankie Sue Del Papa.