Audit offers bevy of regulations for Nevada medical marijuana program
Updated April 22, 2017 - 3:36 pm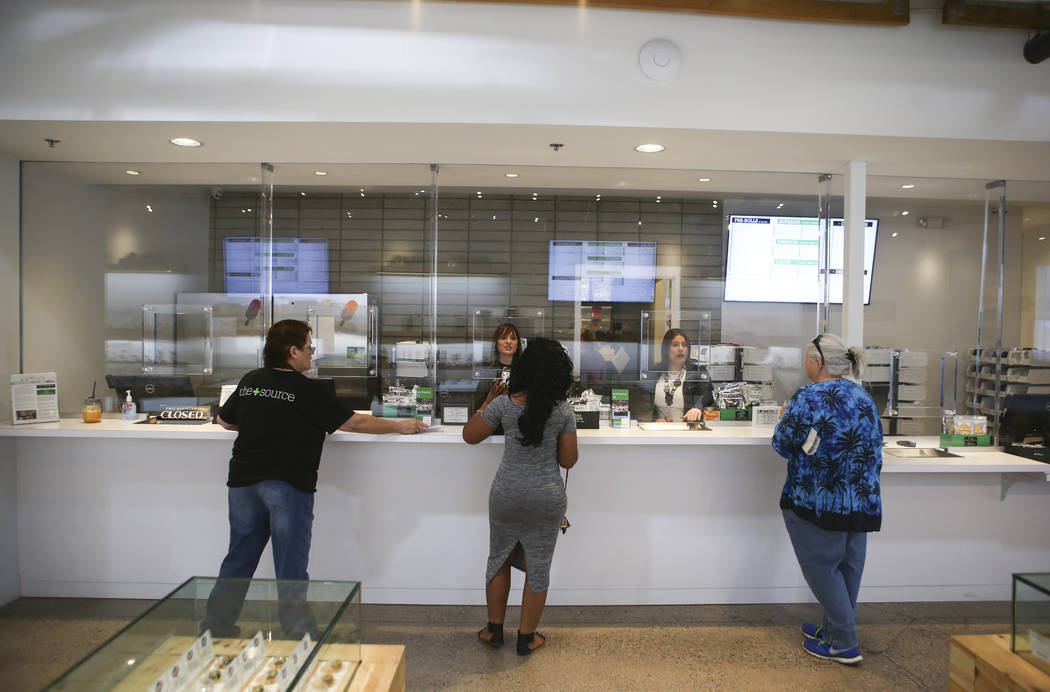 CARSON CITY — Nevada's medical marijuana program should better scrutinize doctors, better regulate home grows and stop doing background checks, a state audit found.
The audit from the state's legal team reported those conclusions this week after looking at samples of Nevada medical marijuana cardholders and examining what impact recreational marijuana could have on the medical program.
The audit made nine recommendations to the Division of Public and Behavioral Health, which regulates the program. But some of those recommendations could become obsolete under a bill being considered in the Legislature.
Auditors found that eight medical professionals — including medical residents, a physician assistant, a chiropractor and nurse practitioners — recommended medical marijuana to patients. Nevada law allows only an attending physician to write a medical marijuana prescription.
Home grows
The audit also looked at a sample of 51 people permitted to grow their own cannabis and found that two-thirds live within a 25-mile halo that might make them ineligible to grow at home. Nevada's home-grow law allows people who live within 25 miles of a dispensary to grow at home if they applied to do so before 2013 and the strain of weed they need is unavailable at dispensaries.
The report called for greater scrutiny of home grow applications to verify the patient's claims.
"This verification could increase taxes collected if purchases were instead made through a dispensary," the report said.
The audit said the program should eliminate the background checks required for medical marijuana card applicants. With recreational cannabis now legal to possess and soon legal to buy in Nevada, anyone 21 and over will be able to buy it. The state spent $400,000 on those background checks in 2016, the audit said.
The division accepted all nine recommendations.
Pending legislation
But some of those recommendations could be moot should the Legislature pass Senate Bill 329, a proposal sponsored by the state's most marijuana-friendly lawmaker, Sen. Tick Segerblom, D-Las Vegas.
The bill would make it so anyone who can prescribe medicine could also recommend medical marijuana. It would also allow cardholders who applied after 2013 to apply for home grow permits.
"I just don't see it as a big problem," Segerblom said of patients growing marijuana at home. "The cops don't really care. It's 12 plants."
At a community event in January, Las Vegas police said they did not plan to strictly enforce the 25-mile halo.
SB 329 is exempt from the deadlines at the Legislature but has not been voted on by a committee.
Contact Colton Lochhead at clochhead@reviewjournal.com or 702-383-4638. Follow @ColtonLochhead on Twitter.
Tweaking the system
Nevada's legislative audit division issued nine recommendations for the state's medical marijuana program:
Better verification of authenticity of physicians who recommend marijuana
More monitoring of physicians who write those recommendations
Ensure patients reason's for growing at home are legitimate
Eliminate the background check for medical marijuana card applicants
Develop controls so dispensaries do not sell to patients with expired cards
Better safeguard sensitive information
Develop a cleaner and more organized record keeping system