California issues 1st licenses for recreational pot market
December 14, 2017 - 6:22 pm
Updated December 14, 2017 - 6:47 pm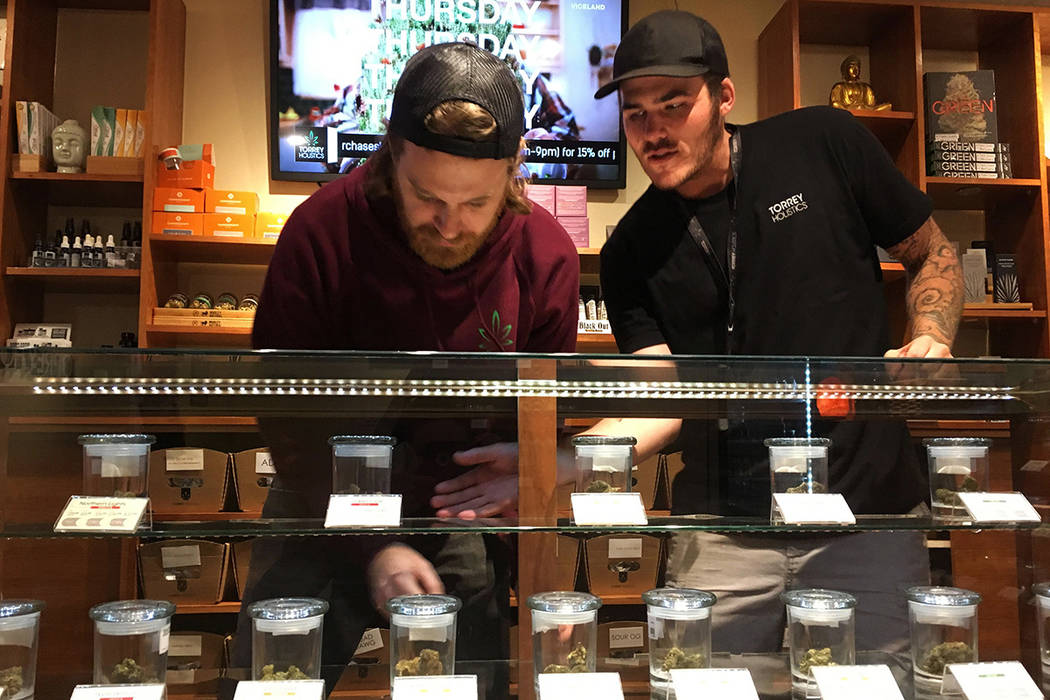 LOS ANGELES — California has issued its first business licenses for the state's upcoming legal marijuana market.
Recreational pot sales for adults start in California on Jan. 1, joining the state's long-running medical sales.
The state on Thursday authorized its first batch of temporary licenses for retailers and distributors for the new recreational marketplace.
The first license was awarded to Pure CA, which does business as Moxie brand products. The company is known for its cannabis extracts.
CEO Jordan Lams says he's been working toward getting the license for two years, as the state's marijuana laws shifted.
Voters in 2016 enacted Proposition 64, which legalized recreational sales.
Lams credited "a lot of the stars aligning" for being awarded the first distributor license for recreational pot.
The company also received a license for medical distribution.