Desert Aire Wellness pot shop wins Las Vegas approval
December 17, 2014 - 10:01 pm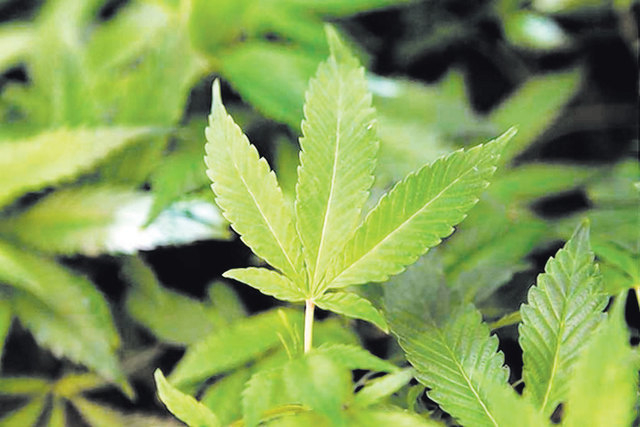 Desert Aire Wellness' first medical marijuana dispensary hearing went as well as the company could have hoped.
Las Vegas leaders on Wednesday approved Desert Aire's bid to build a pot shop at 420 E. Sahara Ave. — signing off on the group some six weeks after they OK'd 27 other dispensary license applications and only two weeks after formally reintroducing the company to the city's pot hearing process.
Desert Aire, which pulled its medical marijuana permit application ahead of the city's first round of medical marijuana hearings in October, appeared to have lost out on its bid to claim one of Las Vegas' 12 much-coveted pot shop licenses.
That was before the Nevada Division of Public and Behavioral Health ranked the company as the city's 10th-best pot shop hopeful, sparking a lawsuit over whether city leaders could fold the group back into Las Vegas' cutthroat marijuana licensing process — perhaps at the expense of a city-approved applicant.
Las Vegas leaders and state regulators, who conducted parallel pot permit application vetting processes, found themselves on the same page on 10 of the city's 12 would-be medical marijuana dispensary owners.
Only Desert Aire and California-based Nuleaf CLV won state, but not city credentials. Both companies were reintroduced to the city's pot permit process one day after GB Sciences Nevada LLC — ranked as the city's 13th-best applicant by state regulators — filed a lawsuit seeking to block the companies from re-applying for city entitlements.
That lawsuit — which claims the companies left key information out of their state applications — is still working its way through the courts.
With similar lawsuits filed against medical marijuana companies in two other jurisdictions, City Council members on Wednesday didn't hesitate to move ahead with Desert Aire's revived pot shop bid.
Councilman Bob Coffin, who had advised the group to table its dispensary proposal during October's two-day pot hearing marathon, offered a mea culpa of sorts before joining four of his colleagues to approve the application.
"These are not our rich friends we've grown accustomed to seeing, looking for favors" he said.
"I think they're in this business for the right reasons.
"I suggested they withdraw, so I guess this is on me. I didn't think they had neighborhood support. … Little did I know that they not only have neighborhood support, they actually scored very high on the state's exam. That's why they are here."
Coffin, who represents the ward where Desert Aire hopes to open its doors, said the group had adequately addressed staff concerns over its ownership group's "personal and business history," along with planning commissioners' questions about the availability of parking at the company's preferred dispensary location.
He said the company held two community outreach meetings to take stock of mostly favorable neighborhood opinions on the proposed pot shop.
But Desert Aire isn't quite out of the woods.
Southern Nevada's only all-female dispensary group faces another court date over its application, perhaps as soon as next week.
Company manager Paula Newman declined to comment on pending litigation, but said the group was "relieved and excited" to have finally picked up its city permits.
Nuleaf, the other Las Vegas pot shop hopeful named in the litigation, will be given a chance to find a new location for its proposed pot shop before City Council members rehear that company's application.
A date has not yet been set for those hearings.
Contact James DeHaven at jdehaven@reviewjournal.com or 702-477-3839. Follow him on Twitter: @JamesDeHaven.