Detective: Las Vegas man had 'way' more medical pot than allowed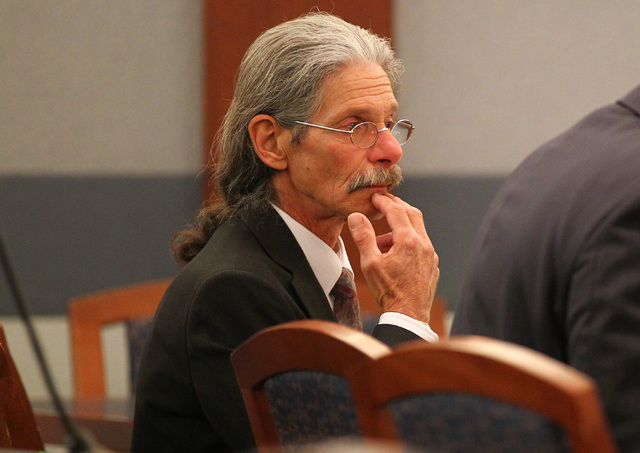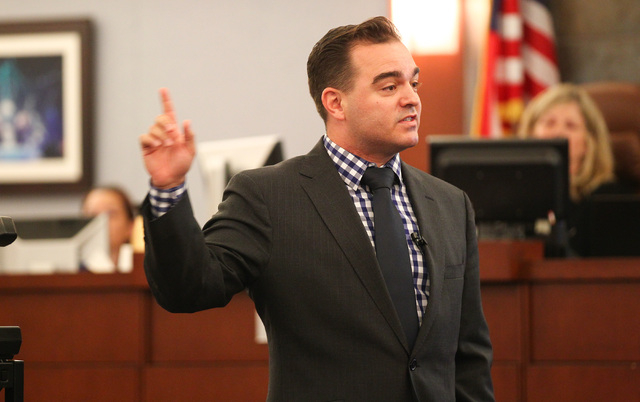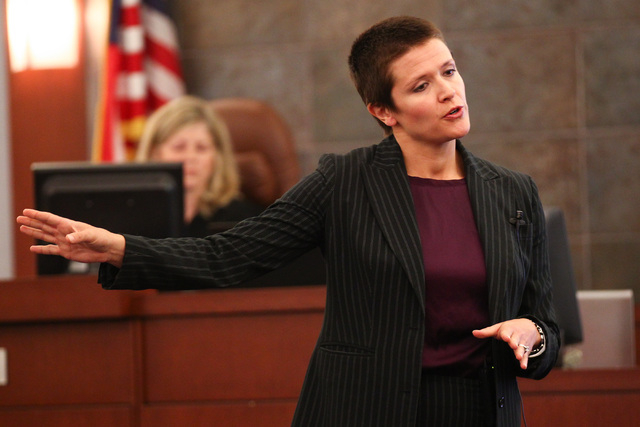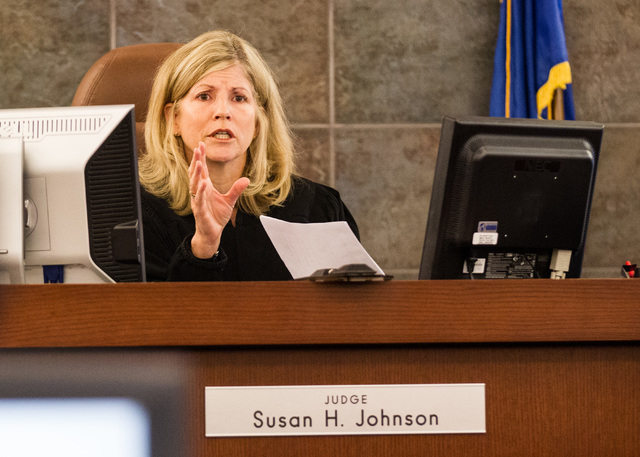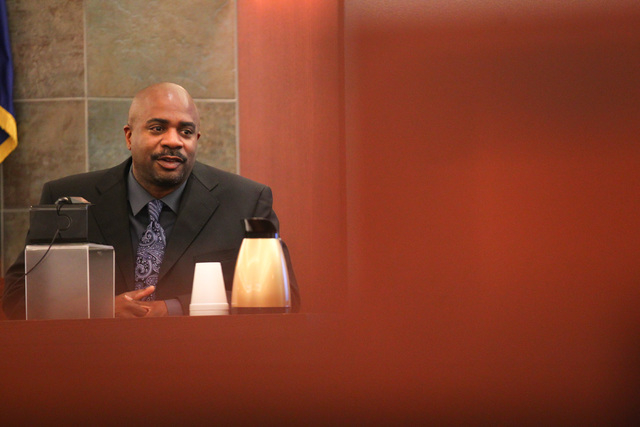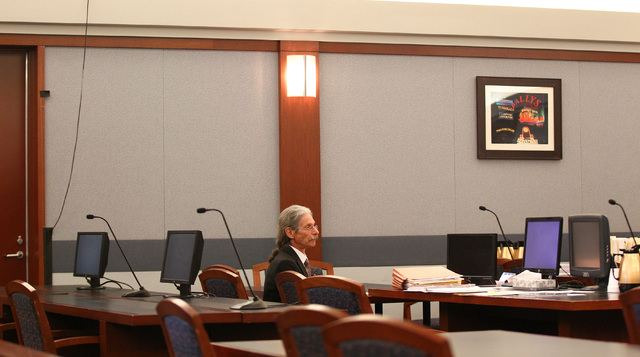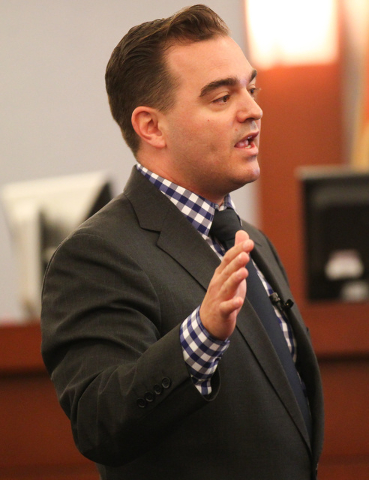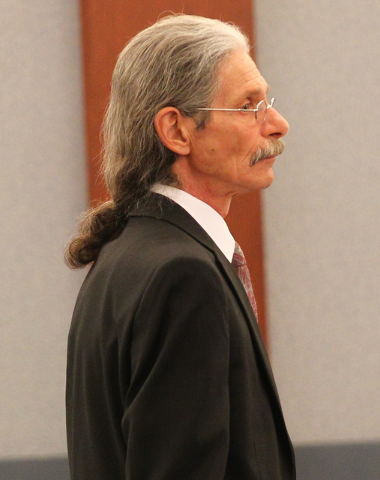 If Steven Ficano had anywhere near the amount of pot allowed by his medical marijuana card, police simply would have confiscated the drug and let him off with a stern warning, a Las Vegas detective testified Wednesday.
What police found at Ficano's northwest valley residence considerably surpassed the legal limit: a total of 68 growing plants, 18 mason jars of pot on the bedroom floor, 50 jars of pot in a wine cooler, 40 jars in a freezer, and 67 jars in a refrigerator, with smaller amounts scattered around the house. The finished product weighed 24 pounds; the plants weighed 28 pounds.
The lead detective in the case, Brian Grammas, said he sought a warrant for Ficano's arrest after the now 65-year-old let police inside his home in October 2012.
Ficano, who didn't think he committed a crime, had a medical marijuana card and a note from his doctor that said he could possess more than the ounce of weed patients were allowed at the time.
But Ficano is on trial on felony charges of possession of marijuana and possession of marijuana with intent to sell, just as Nevada's first medical marijuana dispensary is expected to open up shop.
A jury could decide Ficano's fate as early as this afternoon. Meanwhile, a co-owner of Euphoria Wellness, about 12 miles away from the Regional Justice Center where Ficano's trial is being held, said the dispensary could open this week.
In Nevada, possession of less than an ounce of weed without a medical marijuana card is a misdemeanor. Anything more is a felony.
Medical marijuana has been legal since 2000, but cardholders were forced to grow their own pot until last year, when the law allowing dispensaries was passed. For now, cardholders can possess up to 2.5 ounces of marijuana and not more than 12 marijuana plants.
Ficano told police he had a note from his doctor, Ivan Goldsmith, that would allow him to possess 29 plants and 2 to 4 pounds of finished marijuana. At the time, anyone with a medical marijuana license was required to grow the plant at home.
"After looking out at the backyard, there was way greater than that number of plants," Grammas told jurors.
The officers wanted to look inside a safe in Ficano's bedroom, so he opened it for them. Inside, he had $51,667 in cash, 14 handguns, eight rifles and four shotguns, according to a police report. A digital scale sat in the garage. The cash and the guns were seized.
The detective said the cash was in small denominations, and the evidence suggested that Ficano might be selling the drug.
But Grammas also told jurors that he found no pay sheet in Ficano's home and detectives did not try to search his cellphone.
Until his arrest in 2012 on the marijuana charges, Ficano had no criminal record.
Jay Acebo, a Las Vegas firefighter who has lived across the street from Ficano for 26 years, testified Wednesday that he had never seen anything that would indicate his neighbor was selling drugs.
Acebo called Ficano a "regular blue-collar guy," who often wears shorts and a T-shirt.
Acebo knew Ficano grew tomatoes but did not know he also harvested marijuana plants in his backyard.
Prosecutor Lindsey Moors has said that other neighbors called police concerned about the plants in Ficano's yard.
The guns were antique lever-action rifles, collectible pistol sets and historical muskets, Ficano's lawyer Dustin Marcello argued.
The money was a mix of antique currency, bills from the 1980s, 1990s and early 2000s and a career's worth of saved cash Ficano had pulled out of his bank account during the recession, the defense attorney said. Some of the pot had been stored in the jars so long that it had grown moldy. Most of the plants were either male or too immature to produce buds.
For 36 years, Ficano ran a furniture repair business. He developed arthritis and has scoliosis. Ficano also used pot to alleviate lingering pain from a car accident several years ago, Marcello said.
After the crash, Ficano was prescribed painkillers and became addicted. Medical marijuana helped him kick that addiction.
Goldsmith, the doctor who prescribed medical pot for Ficano, said he did not intend to authorize as much as police found at the residence.
Marcello suggested that Ficano grew more than what was allowed because he only planted once a year and struggled to learn how to convert the plant into an edible form.
Toward the end of testimony on Tuesday, Marcello asked Goldsmith why he would prescribe marijuana instead of another drug.
The doctor replied: "The times are changing."
Contact reporter David Ferrara at dferrara@reviewjournal.com or 702-380-1039. Find him on Twitter: @randompoker