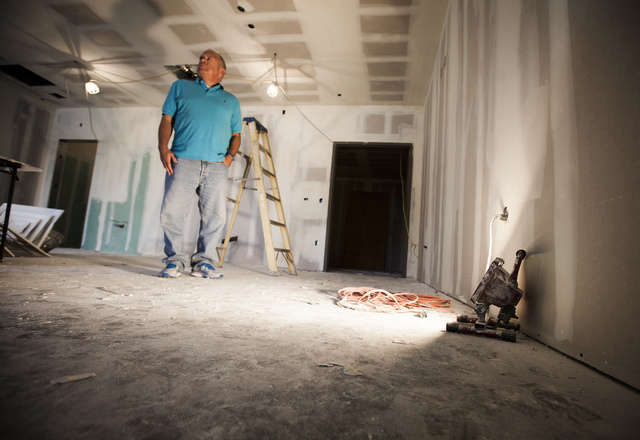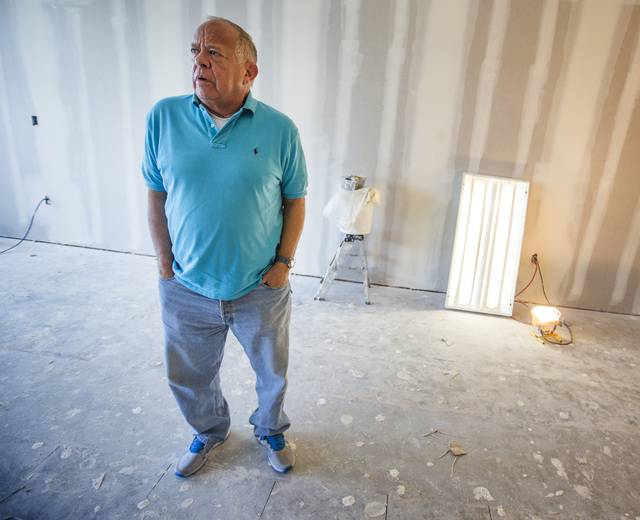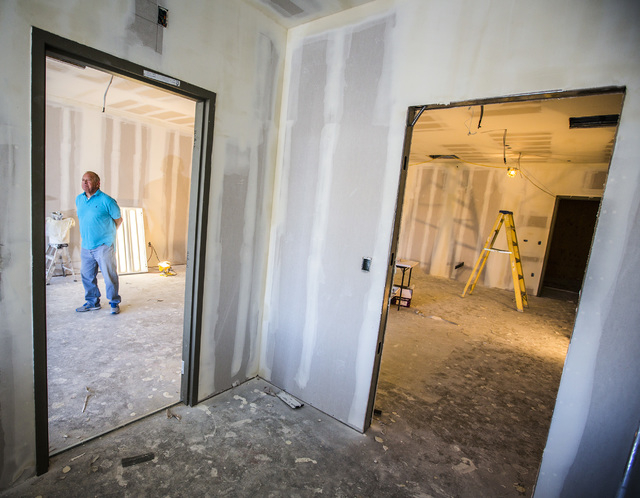 Nevada's first legal marijuana dispensaries can't open yet because a state advisory committee hasn't figured out what pesticides growers will be allowed to use on plants.
That leaves it uncertain when the first of 8,575 cardholders — close to 6,200 of them in Clark County — will be able to buy medical pot in a shop.
"All I know is I'm done. I'm ready. I can move quickly," said Joe Lamarca, co-owner of Euphoria Wellness, a dispensary southwest of McCarran International Airport. "I just need to get others on the same page."
The earliest the advisory committee is expected to issue a recommended pesticide list is at its next meeting March 4.
Regardless of when the rules are in place, the amount of marijuana for sale likely will be limited at first. No cultivation facilities have planted crops or even asked the state for final permission to open. Indeed, they can't, since they don't know what pesticides they will be allowed to use.
That means dispensaries initially will rely on marijuana grown by people who already have caregiver or patient cards, Lamarca said.
And the state-approved labs that will have to test plants before any marijuana can be sold aren't open yet, either. Like the cultivators, they're waiting for the rules to be finished.
State health regulations established the seven-member Independent Laboratory Advisory Committee to recommend how marijuana should be grown and tested, including what pesticides can be used. Committee members, who come from the lab and marijuana industries, were appointed by Richard Whitley, administrator of the state Division of Public and Behavioral Health.
The committee met for the first time Jan. 29 and will meet again March 4. Members said they hoped to decide on the pesticide list as soon as possible.
"There are a lot of people who are sick in Las Vegas who need this medicine," said Savino Sguera, a member of the committee. He also is director of DB Labs.
Jason Sturtsman, another committee member, said members have been talking by email so they can make decisions at the March public meeting.
"Until we finish our work, the labs can't open," said Sturtsman, a patient advocate who is also an owner of a North Las Vegas marijuana cultivation business. "If the labs can't open, people can't start getting to work."
The uncertainty is frustrating for people in the fledgling industry, many of whom have invested hundreds of thousands of dollars in their businesses.
Euphoria Wellness' shop on Jones Boulevard south of the 215 Beltway has been built, down to the bullet-resistant glass. The owners, who have long sought to be the first dispensary in Nevada, are advertising online and putting up billboards. But for now, all they can tell prospective customers is that the shop will be open "soon."
Lamarca said he and his partners have been working to get the business ready for about two years. And he wishes the state had been doing the same so they could open as soon as possible.
"Everything takes time," said state Sen. Tick Segerblom, D-Las Vegas, who sponsored a bill to allow medical marijuana dispensaries. "It drives you crazy."
But, he added, "The reality is our staff is so limited that they just have to focus on one issue at a time."
The state could set the pesticide rules without the advisory committee's recommendation but don't plan to. In a statement, state health officials said "the ILAC is an important advisory body with advanced technical expertise beyond that which currently exists in the Division."
The state is finishing other regulations. It issued new rules this week for the amount of certain heavy metals that will be allowed in marijuana plants. A clerical error in an earlier regulation had set impossibly low limits.
Pam Graber, a spokeswoman for the state's Medical Marijuana Program, said officials are working to get businesses open as fast as possible.
"There are a lot of moving parts here," she said, adding, "We're here … creating a program out of nothing."
State officials have asked owners to notify them about two weeks before planned openings. As of this week, Graber said, they hadn't gotten any calls. It's possible dispensaries could open in March, she said.
After final inspections, the state will collect a fee for an official license, which Lamarca said is expected to be $35,000.
"They are great to work with," Lamarca said of the state officials he and his partners have met. "They're just not used to this. It's not in their world to do things in a hurry. They're not running a business — they're running a regulatory agency."
Contact Eric Hartley at ehartley@reviewjournal.com or 702-550-9229. Find him on Twitter: @ethartley.
RELATED
Henderson approves city's first medical pot dispensary
Nevada bill to allow medical pot tax collection draws no opposition
Losers in pot battles head right to courts