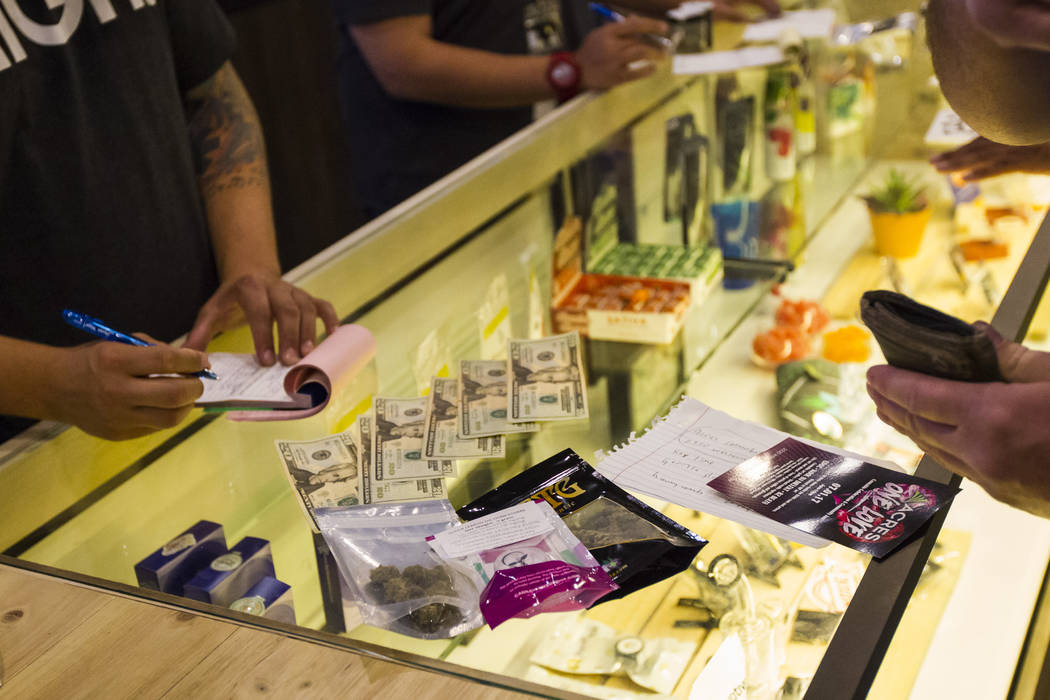 Smoke shops in Las Vegas may soon be able to legally sell marijuana paraphernalia.
Smoke shops in the city need a privileged license to be able to sell tobacco paraphernalia, and the City Council is soon slated to vote on allowing shops to legally sell devices that allow shops to sell devices that aid people in inhaling, ingesting or otherwise using marijuana.
Paraphernalia like oil rigs and water pipes that use cannabis oils or waxes cannot be legally sold in Las Vegas smoke shops.
If the council approves the ordinance, marijuana paraphernalia won't be able to be on display in areas of stores that are visible to people younger than 21. Those shops will also be required to post signs at their entrances barring people younger than 21 from entering.
Contact Jamie Munks at jmunks@reviewjournal.com or 702-383-0340. Follow @JamieMunksRJ on Twitter.