Las Vegas marijuana shop can stay open 24/7
September 20, 2017 - 12:20 pm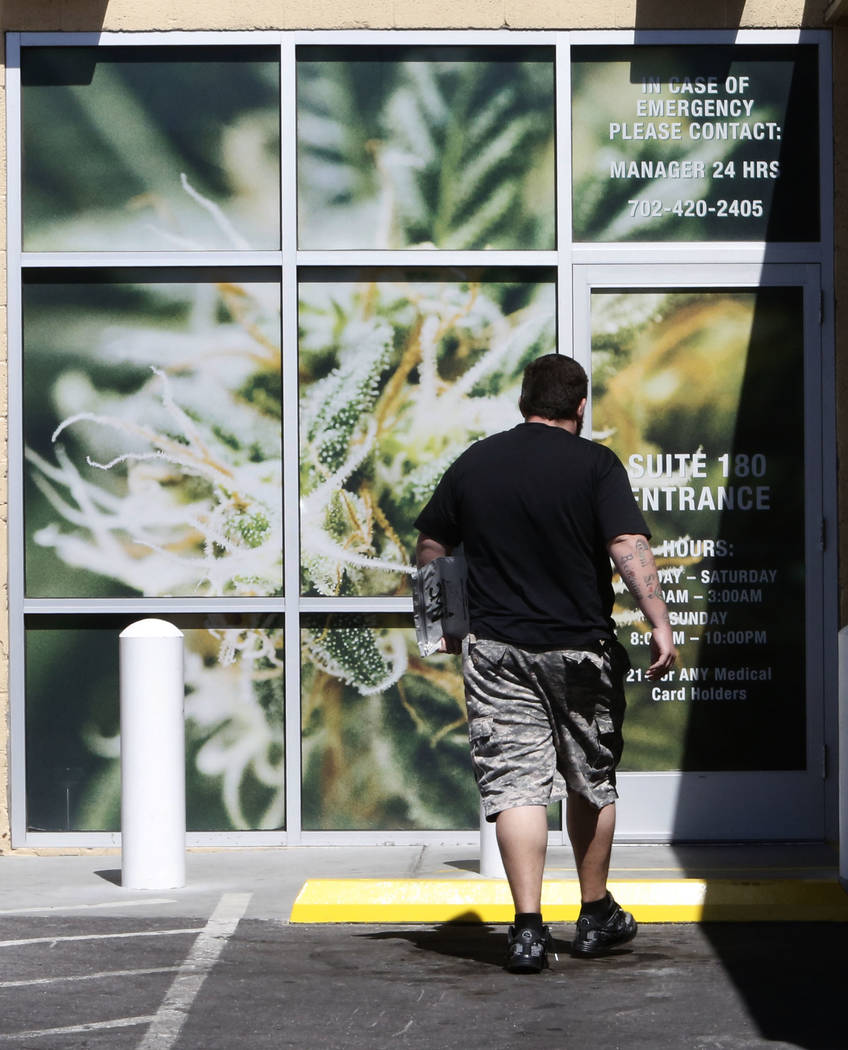 Las Vegas is getting its first 24/7 pot shop.
City code forces dispensaries to close between 3 a.m. and 6 a.m. But the City Council on Wednesday unanimously voted to let Oasis Cannabis to be an always-open marijuana dispensary. Mayor Carolyn Goodman, whose son has ownership interest in marijuana companies, abstained from the vote.
Located in the shadow of the Stratosphere at 1800 Industrial Road, Oasis Cannabis is primed to be the first 24/7 marijuana dispensary located near the Strip.
But it will not be the first Las Vegas Valley dispensary to be always open, as North Las Vegas allows its dispensaries to do so.
Clark County commissioners voted Tuesday to move forward with plans to let the 26 pot shops in its jurisdiction do so, but that change likely will not be approved before Oct. 3.
Las Vegas City Councilwoman Lois Tarkanian asked why being open three additional hours would make a difference for the dispensary.
Benjamin Sillitoe, CEO and co-founder of Oasis Cannabis, noted that several businesses that surround his shop, including a tavern and a body painting studio, are open 24/7.
"We have people lined up at our door at 6 a.m., and (we) are rushing people out at 3 a.m.," Sillitoe said.
He also pointed to Clark County marijuana shops soon being able to stay open 24/7, and being forced to close could send customers to buy elsewhere.
Sillitoe said he plans to have Oasis Cannabis open 24/7 as early as Friday.
Contact Colton Lochhead at clochhead@reviewjournal.com or 702-383-4638. Follow @ColtonLochhead on Twitter.