Local marijuana dispensaries celebrate 4/20 'holiday'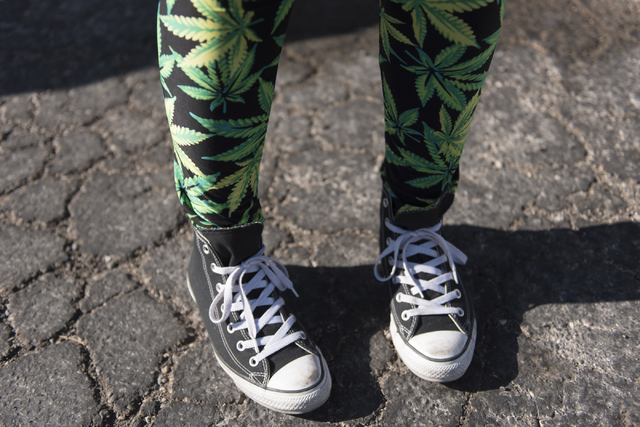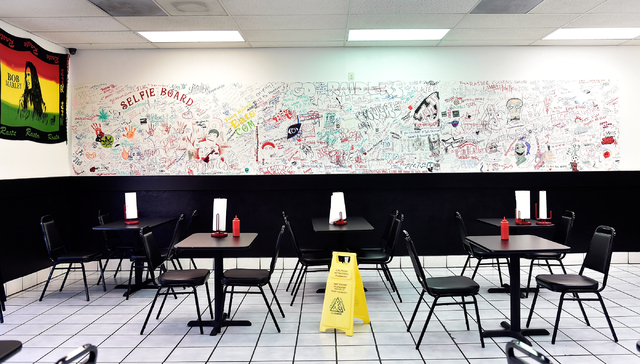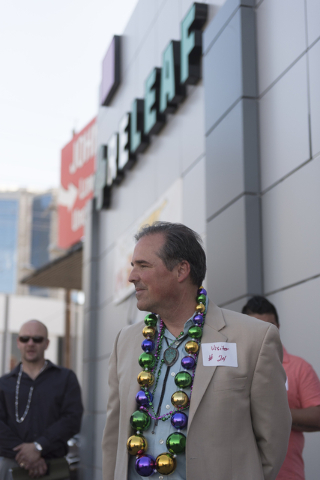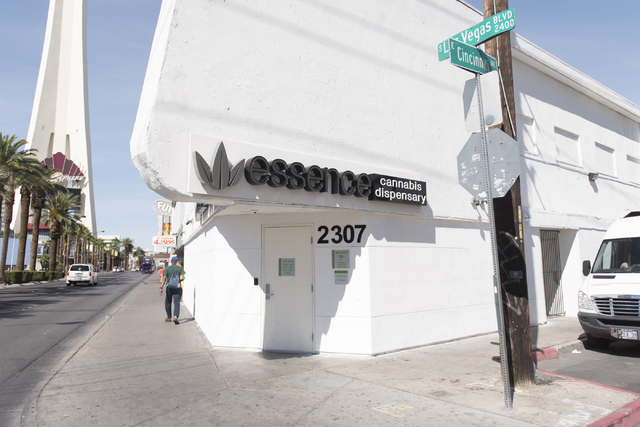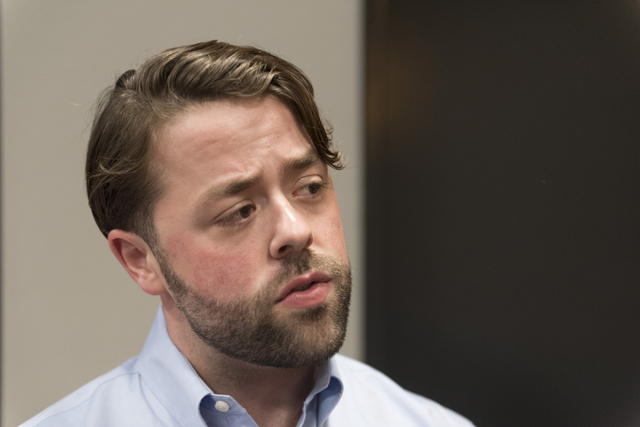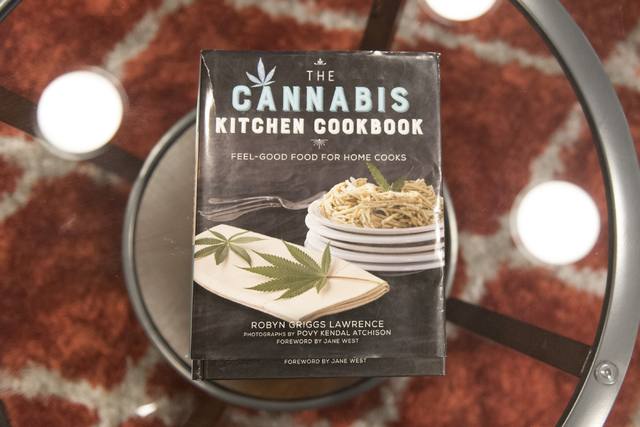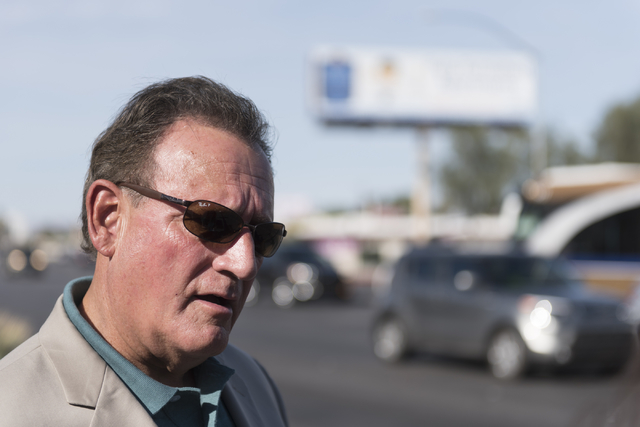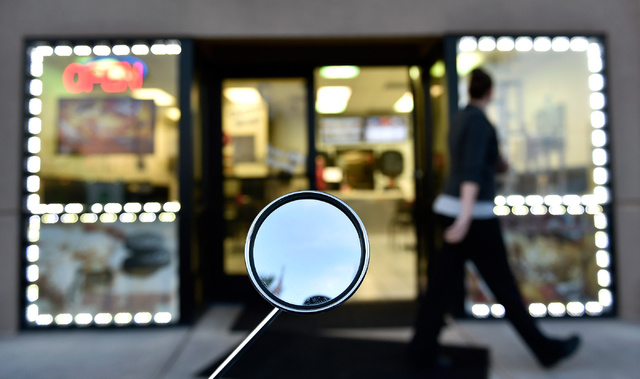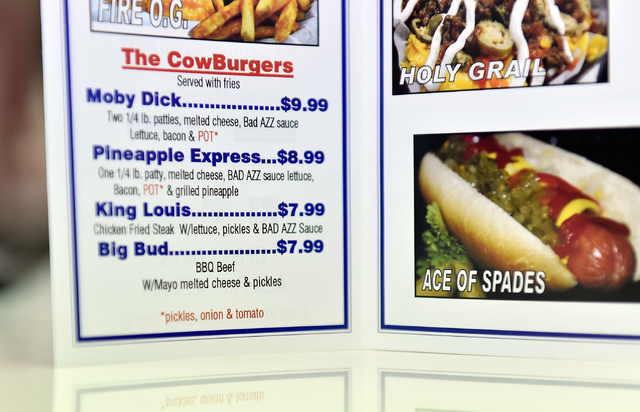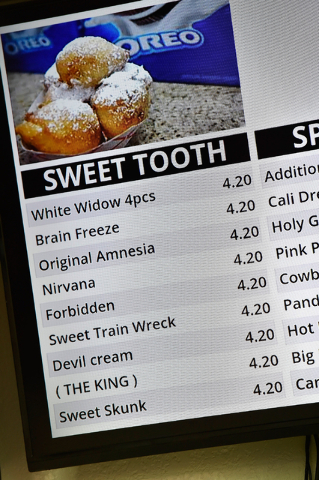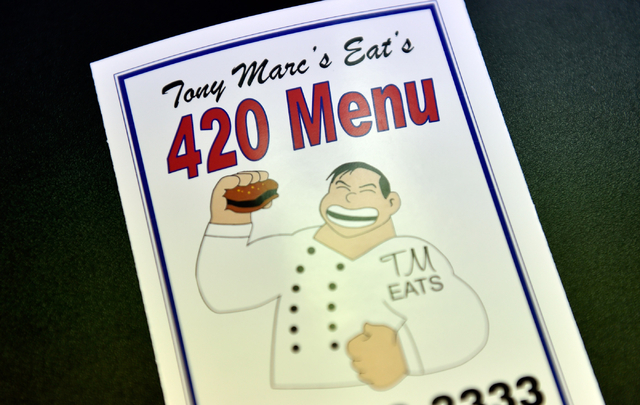 Southern Nevada has a new "holiday" to celebrate.
As the valley's first medical marijuana dispensaries have set up shop over the past few months, with more on the way, they're now lighting up "four twenty" — a day of the year known to both smokers and nonsmokers of marijuana as a time to celebrate cannabis culture.
Medical marijuana dispensary operators and their customers jumped at their first chance to celebrate 4/20 at their locations across Las Vegas, with promotions, giveaways, music, food, tours, fundraising and special offers.
North Las Vegas introduced an ordinance to benefit medical marijuana establishments Wednesday that would remove requirements for surety and business licensing bonds. The city council is expected to approve the ordinance at its May 4 meeting
With the Nevada Marijuana Legalization Initiative coming on the Nov. 8 ballot, dispensary owners are considering how the "holiday" might be celebrated in future years.
"If you look around the country, whether it's Colorado or California, where there's some semblance of marijuana legalization, 4/20 essentially becomes a holiday," said Derek Peterson, CEO of Terra Tech Corp. "As the industry continues to mature here, and if recreation gets some traction, I think you'll see significant celebrations on this day."
But not everyone is so festive. Former Assemblyman Pat Hickey, R-Reno, the co-chairman for Nevadans for Responsible Drug Policy, opposes the legalization of marijuana for recreational purposes and is concerned by its implications.
"If recreational marijuana should be passed by voters in November, I guess you could say every day on the Strip would be a smoking day," he said. "The Strip may be in a permanent haze."
The celebration of 4/20 by medical marijuana dispensaries is also concerning to him, and he questions whether all of the people participating in the day's festivities are "medicinal patients."
"I would say, probably not," he said. "Proponents of legalizing medical marijuana have said it's a Trojan horse for eventual legalization of recreational use."
In Las Vegas, Terra Tech Corp., held its grand opening Wednesday. Sahara Wellness, a medical cannabis dispensary on 420 E. Sahara Ave., opened eight weeks ago, but also celebrated its grand opening Wednesday, starting festivities at 4:20 p.m.
"This week, I think all the dispensaries are going to be busy," Sahara Wellness manager Brenda Gunsallus said. "If you've been in the industry, it's kind of like a holiday for this plant. Patients try to support the industry during this week."
This day for celebrating cannabis culture is traced back to 1971, according to Time magazine. Five students at San Rafael High School in Marin County, California, would reportedly meet at 4:20 p.m. by the campus' statue of chemist Louis Pasteur to smoke pot.
Sahara Wellness was the final stop on a Wednesday walking tour hosted by the Las Vegas Medical Marijuana Association.
Association President Jon Laub hopes 4/20 will grow as a "special event" in Las Vegas as awareness builds.
"We're paying homage to the cannabis culture, because this culture has brought medical marijuana to the forefront," Laub said.
According to the Division of Public and Behavioral Health, as of March, 16,053 Nevadans hold medical cannabis cards, a 77.9 percent jump from March 2015, when the division recorded 9,023 people as active patients.
In March 2014, 5,503 Nevadans carried medical cannabis cards.
The walking tour was held in what Laub called Las Vegas' Green District, including Paradise Road, Sahara Avenue and Las Vegas Boulevard.
He said his association has coined the term to refer to a valley region that has the greatest accumulation of dispensaries within walking distance of one another.
"It's (4/20) been celebrated for a long time, and it's wonderful to be able to do that here in Las Vegas now," said Las Vegan Patrice Sowers, a breast cancer survivor and a Sahara Wellness patient. "I think it's a good day for patients here, now that medicine is finally available."
Sowers said she took her medicinal marijuana Wednesday, but said she has also grown her own "medicine" and has made her own "baked goods."
The walking tour also included a stop at Essence and Las Vegas ReLeaf. ReLeaf offered a "10 Days of 4/20" promotion, and Essence pledged to donate proceeds from its 4/20 special offer to the Veterans Care Charity.
Although 4/20 is an important day in the medical marijuana community, Gunsallus said it's not just about people getting high. She hopes to educate the public on the benefits of medical marijuana, especially as the vote on the Nevada Marijuana Legalization Initiative nears.
The measure, upon voter approval, would legalize one ounce or less of marijuana for recreational use for people who are at least 21 years old, and would go into effect by Jan. 1, 2018.
"What we show the public about the industry between now and then is going to help them make up their minds," Gunsallus said. "They're going to ask themselves, 'Is it good for Nevada?' 'Is it going to be done first-rate?' 'Is it going to be done first-class?' 'Are the patients going to be taken care of?'"
Peterson said he believes if the recreational use of marijuana gains traction, it will drive tourism dollars to Southern Nevada.
Laub agreed.
"As a tourist destination, we need to determine how we want to handle this so that we make it work for Las Vegas and for the tourists," he said. "I think Las Vegas will be up to the challenge."
Contact Natalie Bruzda at nbruzda@reviewjoiurnal.com. Find @NatalieBruzda on Twitter.