Nevada marijuana model studied by New Jersey group
Updated February 10, 2018 - 9:50 pm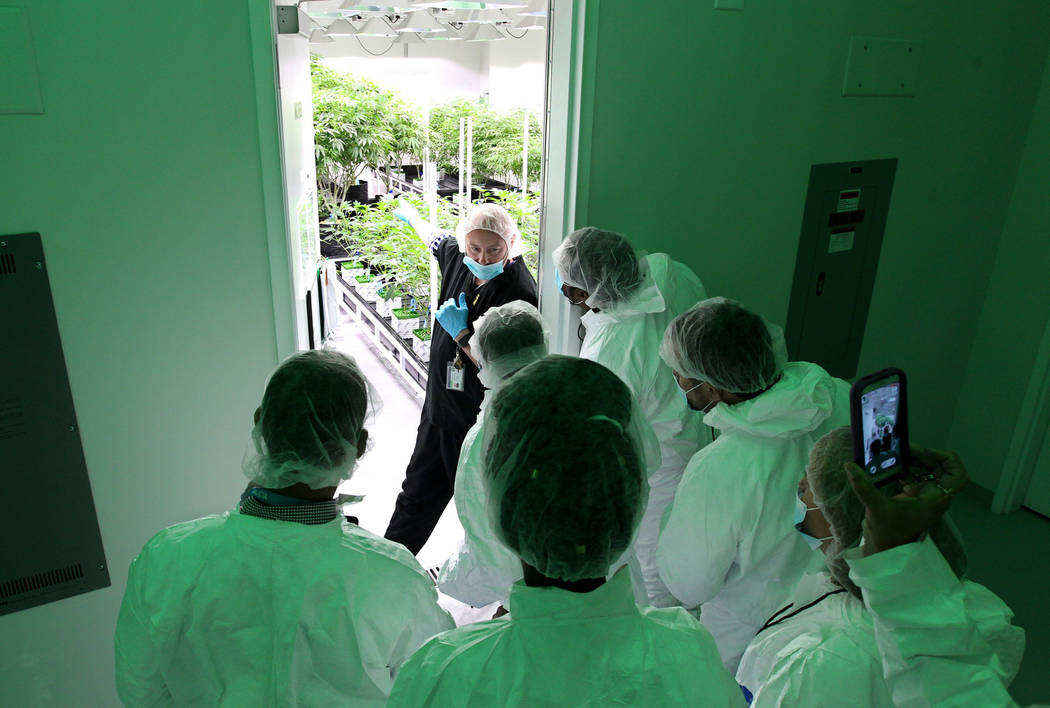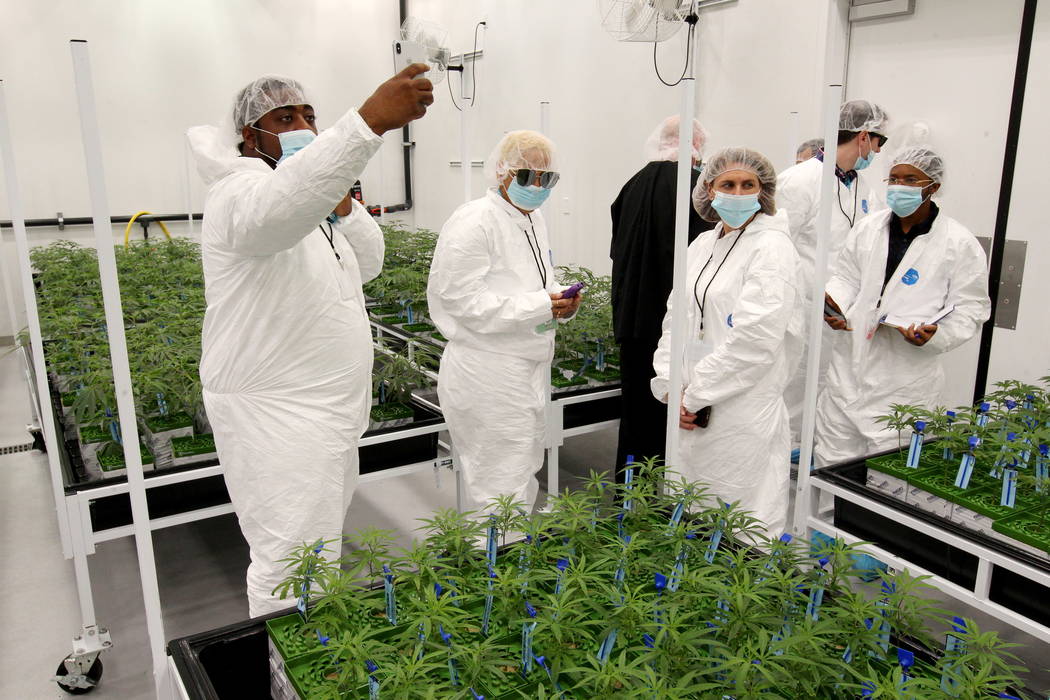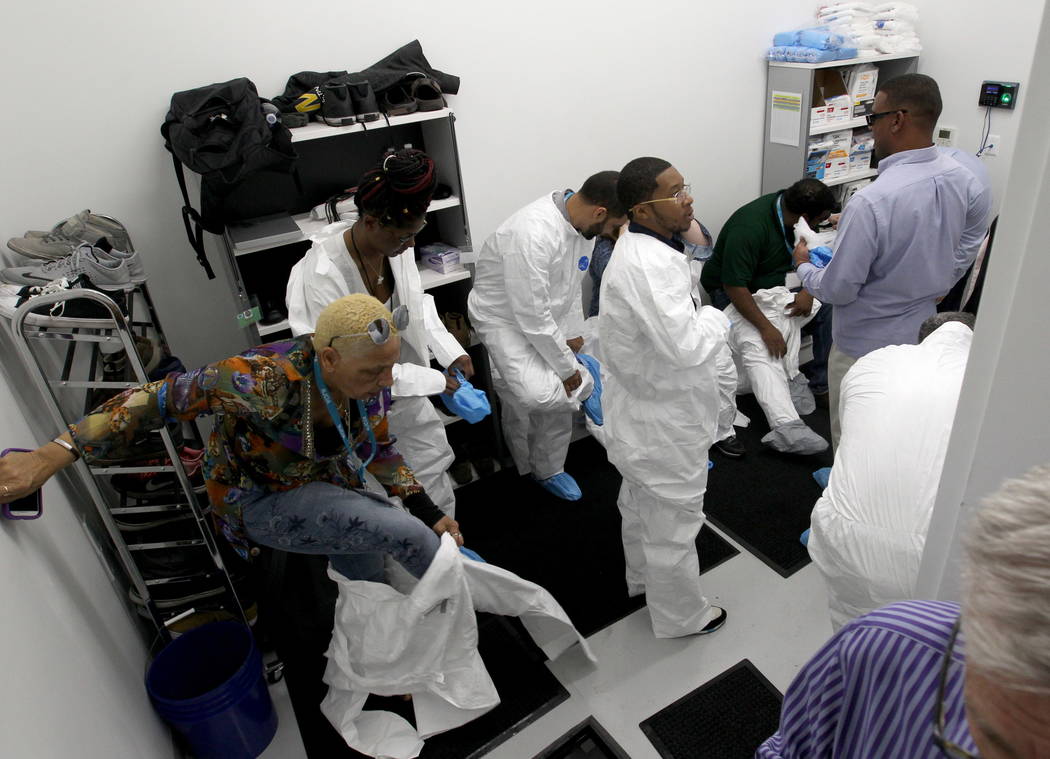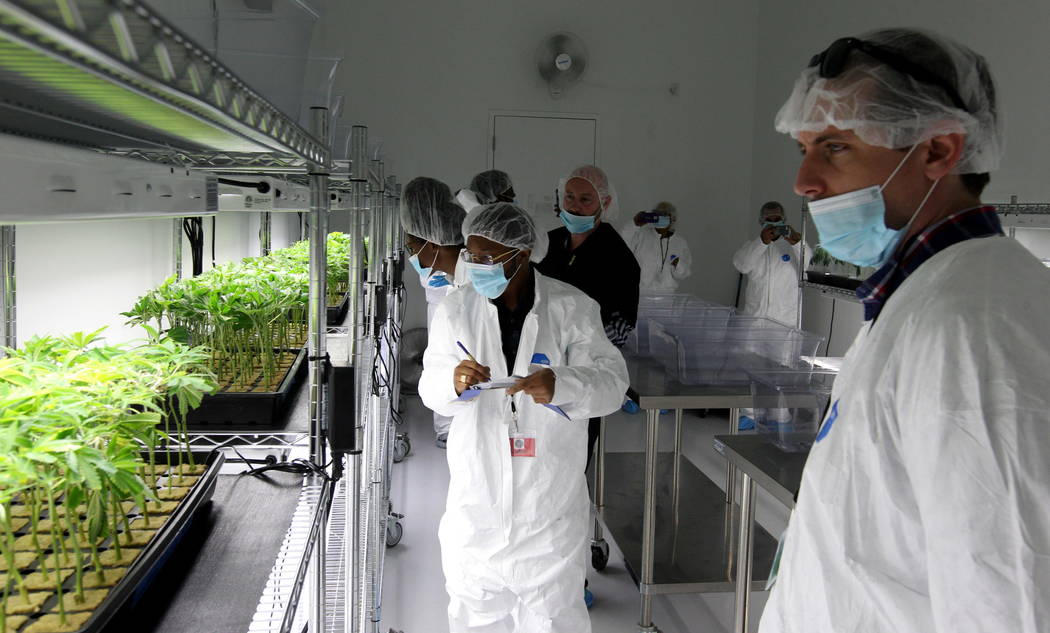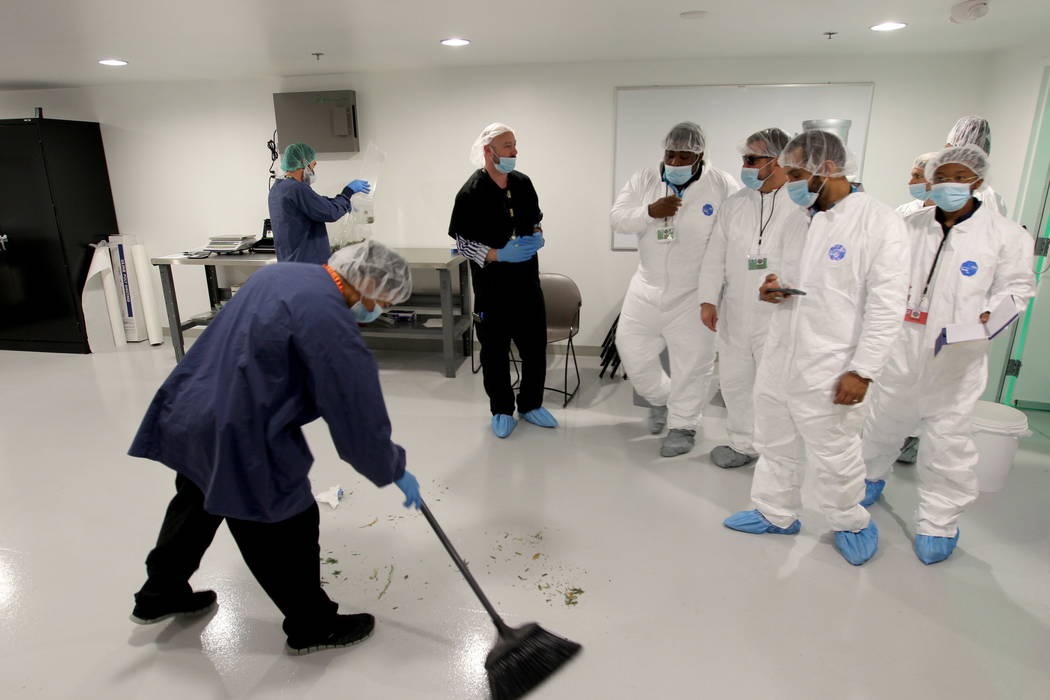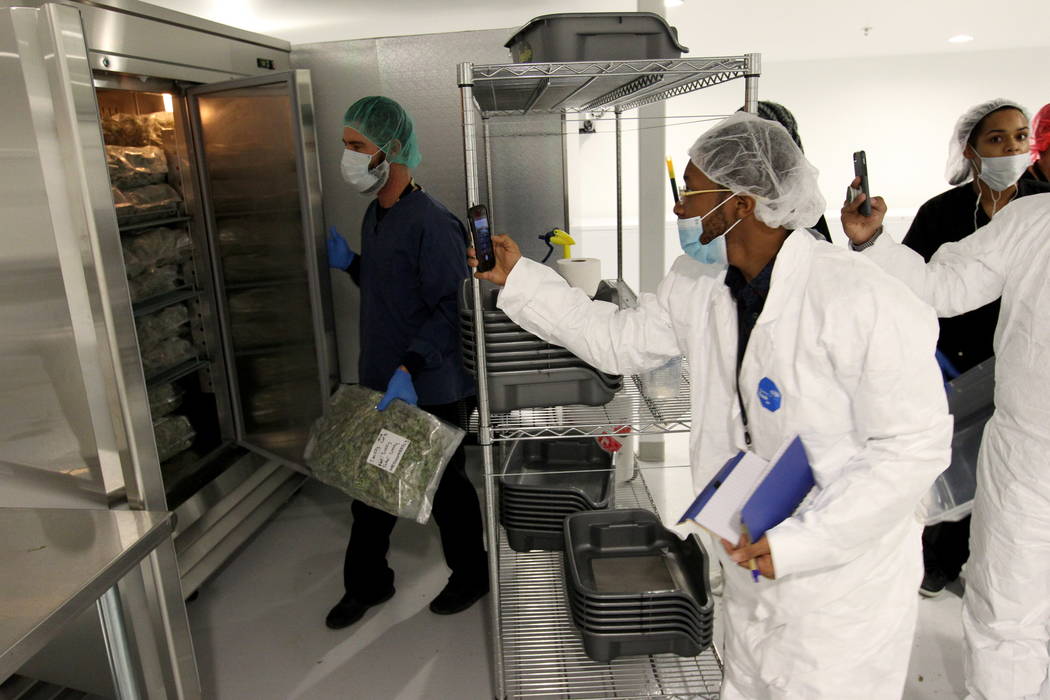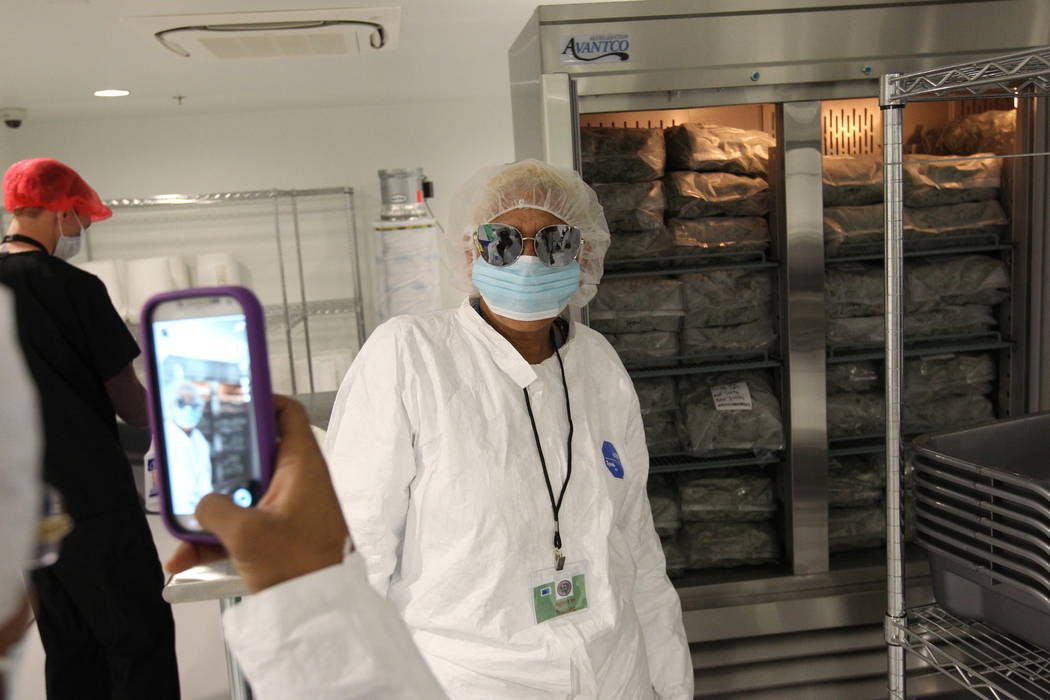 Nevada wants to be the nation's gold standard for marijuana regulation, and this past week it got the chance to show off its mettle to visitors from the Garden State.
About a dozen New Jersey lawmakers came to Las Vegas on Wednesday for a three-day marijuana "fact-finding trip" to learn how the Silver State created a regulated cannabis market within seven months of voters approving legal sales. The New Jersey contingent also got a first-hand look at recreational stores and grows.
"It's surprising," said New Jersey Assemblywoman Annette Quijano. "To go to a facility that's so clean, to see how it's processed and how it's grown, I know people are going to get cannabis that is clean and safe."
Newly elected New Jersey Gov. Phil Murphy has vowed to bring recreational marijuana to New Jersey, and the state Legislature is expected to pursue potentially decriminalizing the drug and work towards creating a legal market.
Medical marijuana is legal in New Jersey, but the state of roughly 9 million people has just six dispensaries. Nevada, which has fewer than 3 million residents, has more than 60 marijuana dispensaries.
Quijano said a big part of that is because previous Gov. Chris Christie "put a choke hold on the market."
The visit offered lawmakers an opportunity to learn directly from the Nevada officials and stakeholders who helped implement the state's regulated market and discuss what worked, what didn't and what unforeseen issues might arise (looking at you, distribution).
States such as Washington, Oregon and Colorado have more mature markets, so why did the coalition choose Nevada for its first fact-finding trip?
"We think Nevada is, right now, the very best example of a well-regulated market," said Hugh O'Beirne, president of the New Jersey Cannabis Industry Association, which hosted the visit.
Nevada's ability to get recreational sales started six months ahead of schedule was a big selling point, O'Beirne said, adding that he believes New Jersey wants to replicate that kind of regulatory quickness.
O'Beirne also said that given the two states' shared history of regulating casinos, Nevada's work in trying to determine how gaming and cannabis can co-exist is something the New Jersey group hopes to glean from the visit.
Nevada state Sen. Tick Segerblom, D-Las Vegas, said the visit shows that Nevada has become the "gold standard" for marijuana regulation.
"We are the model," he said.
For Segerblom, cannabis fact-finding trips are nothing new. He's been on the visiting side in the past.
In 2013, as Nevada was pushing forward with legislation to allow for medical marijuana sales, Segerblom and other state lawmakers went to Arizona to talk to regulators and visit marijuana businesses to see how it was being done. He went on similar trips to Colorado in 2015 and to Oregon in 2016 after Nevada voters approved recreational sales.
Segerblom said his biggest take away from those trips, and what he hopes to impart on his New Jersey counterparts, is that "there's no point in reinventing the wheel."
"If other states are doing it and doing it well, why not just do it that way."
Contact Colton Lochhead at clochhead@reviewjournal.com or 702-383-4638. Follow @ColtonLochhead on Twitter.
Marijuana news in Nevada, U.S.
Read complete coverage of marijuana issues in the Las Vegas Review-Journal