Pot amnesty boxes greet travelers at Las Vegas airport
February 22, 2018 - 7:40 pm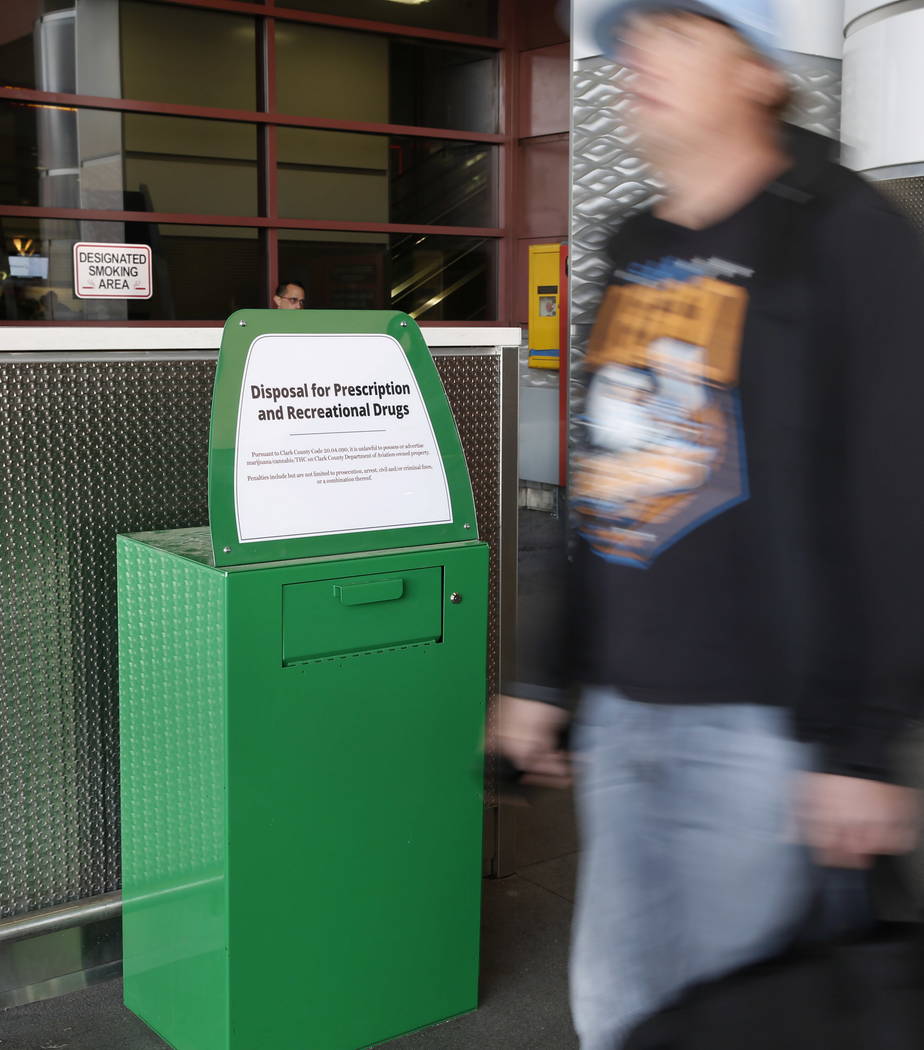 Drug-toting travelers now have a place to trash their stash before boarding a flight at McCarran International Airport.
Green metal bins have popped up at the nation's eighth-busiest airport, creating a safe space for airline passengers to dispose of marijuana before boarding a flight.
Even though recreational marijuana is legal in Nevada, the drug is banned inside Clark County's network of airports and security checkpoints operated by the Transportation Security Administration.
About 20 "amnesty boxes" were installed over the past week outside high-traffic areas of McCarran, Henderson Executive and North Las Vegas airports, bearing a sign citing the local law that prohibits pot within airport property.
"Marijuana is not allowable anywhere inside the buildings, be it pre- or post-security," airport spokeswoman Christine Crews said.
Each receptacle is bolted to the ground and equipped with a drawer-top that's designed to prevent people from reaching inside, Crews said. Airport workers regularly monitor the area to look for signs of tampering.
Las Vegas-based Logistical Solutions LLC installed the drop boxes and will maintain them several times weekly under a $114,059 contract running through the end of the fiscal year, funded by the airport.
The move comes after Clark County's Board of Commissioners banned marijuana possession and advertising on airport property as a way to comply with existing federal laws.
So far, Crews said she didn't know whether anyone has ditched any drugs at the bins.