'Pot goggles' give Las Vegas reporters a view of driving high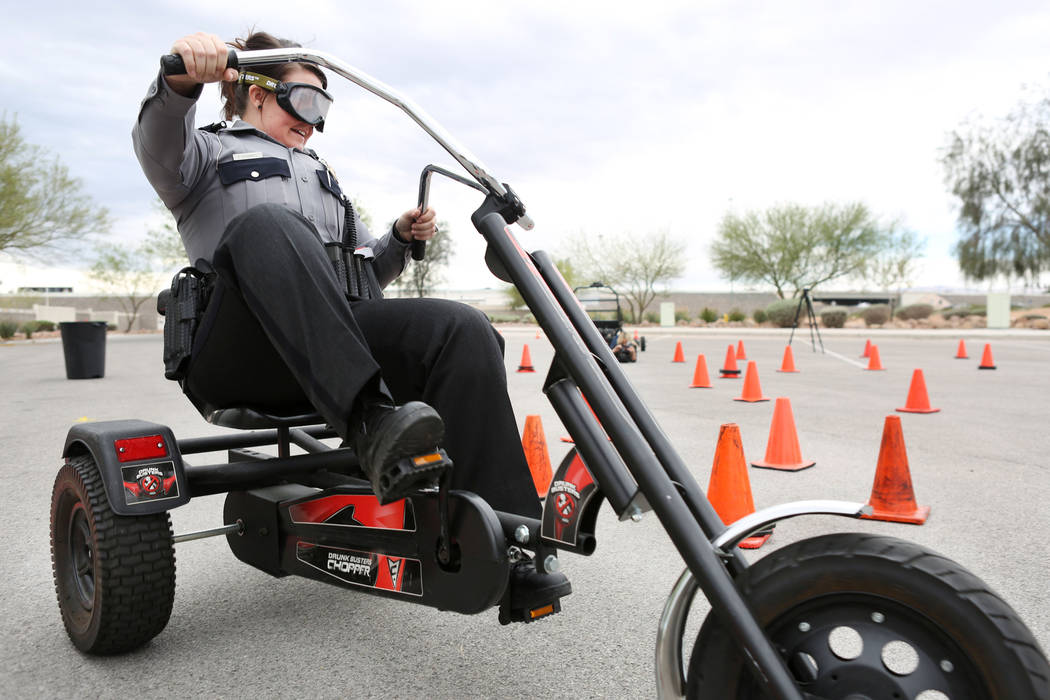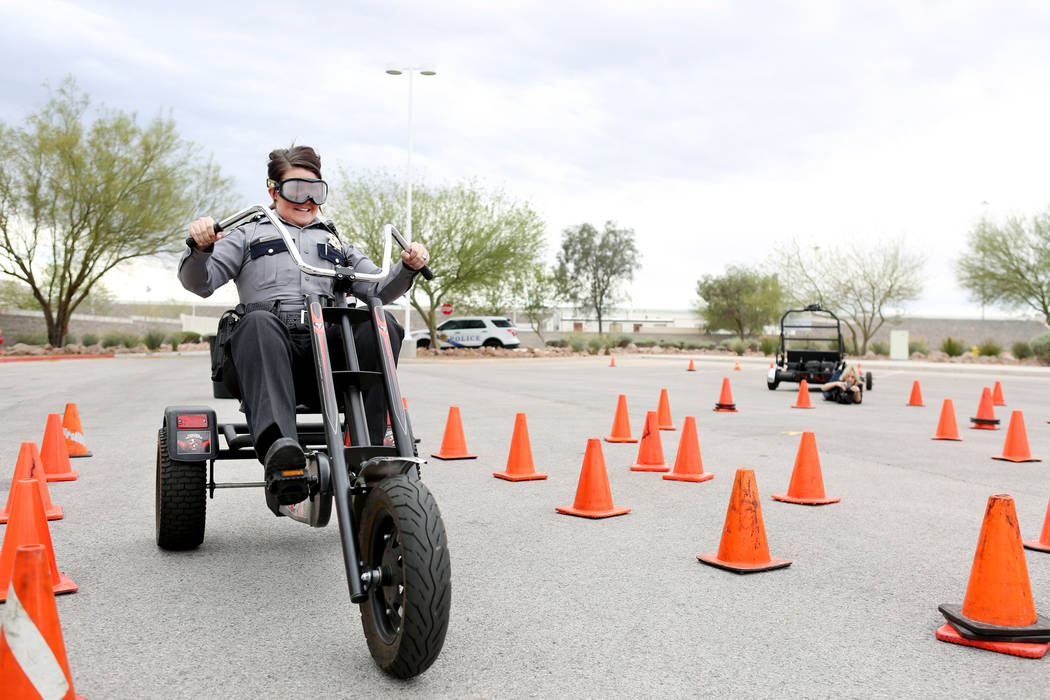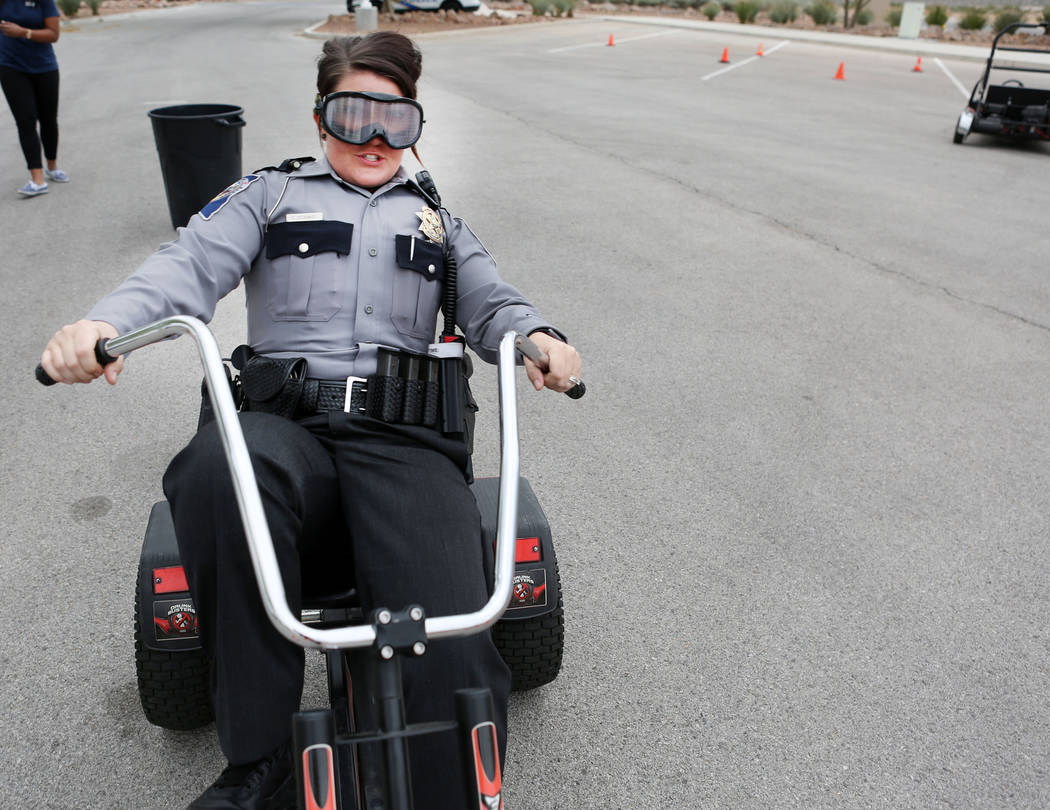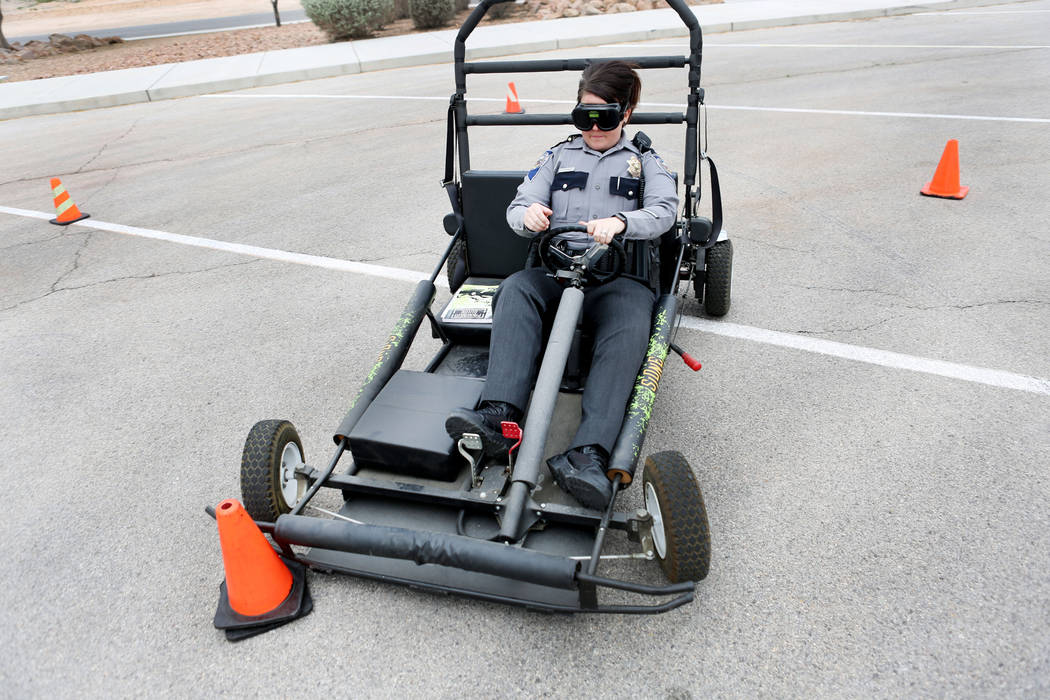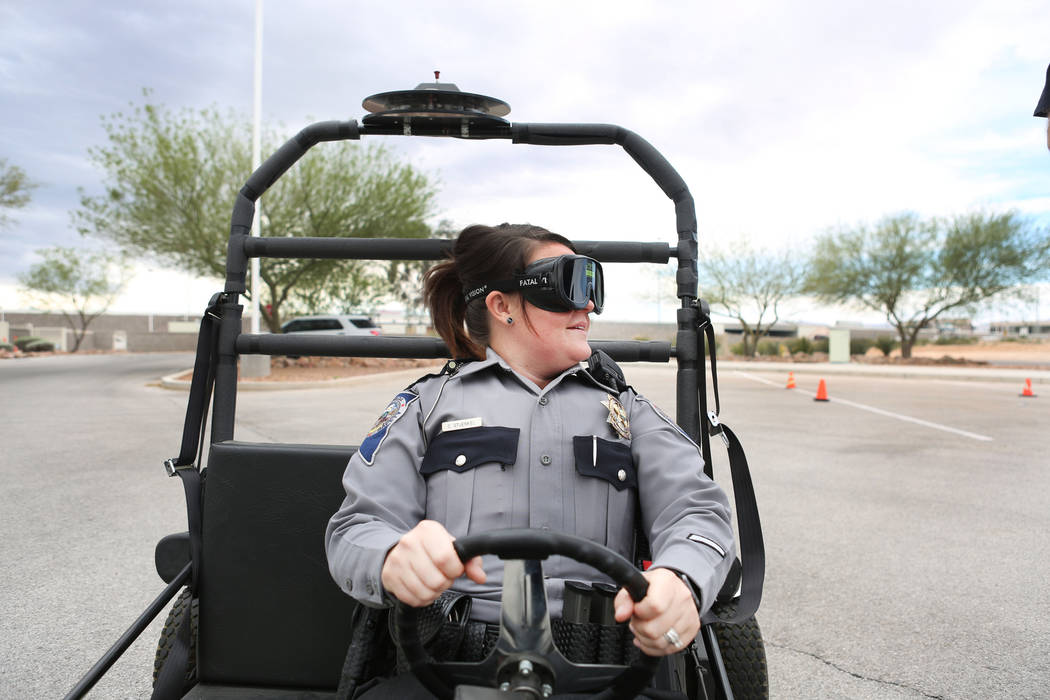 Members of the news media were invited out to the Nevada Highway Patrol's Southern Command parking lot Tuesday to don "marijuana goggles" and see what the road looks like to those who drive while high.
"We think it's going to become a little more prevalent now that it's legal," trooper Deborah Huff said. "People aren't going to be so hesitant to try it."
The event was held through the Zero Fatalities program, an initiative of the Nevada Highway Patrol and the Clark County School District Police Department. The program's goal is to end traffic fatalities by raising awareness about their causes, which include driving while under the influence.
The program recently put out a YouTube video as part of its additional efforts against driving high.
Media members wore green goggles that had a fishbowl distortion effect and tried to maneuver a tricycle and a go-cart through cones. That proved difficult, as did tests for walking a straight line and dunking a basketball into a trash can.
"Under marijuana impairment, people have a displaced sense of time and distance," Huff said. "What they think is really close up, might not be as close up. So they have problems with reactionary time, problems with stopping at a proper time."
Huff said marijuana impairment and alcohol impairment are similar.
"We've seen people who are doing 30 miles an hour over the speed limit under the influence of marijuana, and we've also seen people who are doing 30 miles per hour under the speed limit," she said. "It's going to be different for everybody."
Contact Brooke Wanser at bwanser@reviewjournal.com. Follow @Bwanser_LVRJ on Twitter.