Pot store fire near Las Vegas Strip blamed on static electricity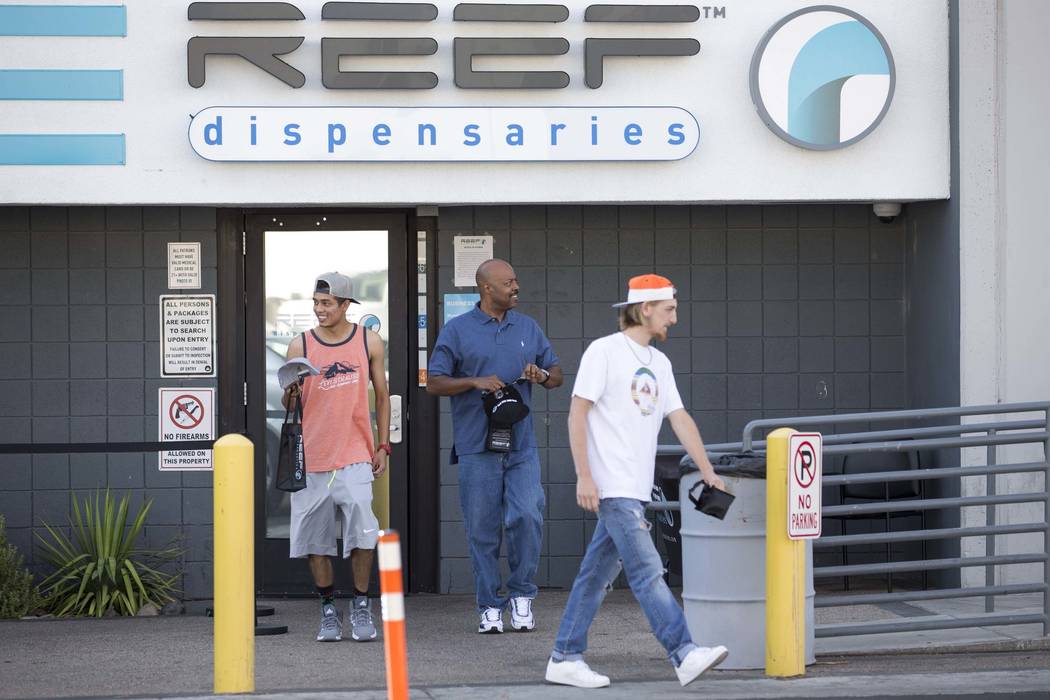 Firefighters blamed static electricity for a small fire Wednesday night at a marijuana shop near the Las Vegas Strip.
Clark County Fire Department crews were called about 11:10 p.m. on reports of the fire at Reef Dispensaries, 3400 Western Ave., near West Desert Inn Road and Sammy Davis Jr. Drive.
Everyone inside safely left the building, Deputy Chief Jeff Buchanan wrote in a release. When crews arrived, he said, the fire sprinklers were flowing and alarms were sounding but the Fire Department didn't see any smoke or flames.
The sprinklers put out the small fire before firefighters arrived. Static electricity had ignited some processing equipment, Buchanan said.
The fire didn't damage the building but water from the sprinklers caused some damage.
Nobody was injured. Damage was estimated between $10,000 and $15,000.
The Las Vegas Fire Department assisted with the call.
Contact Mike Shoro at mshoro@reviewjournal.com. Follow @mike_shoro on Twitter.