Recreational pot users in Nevada eating up marijuana edibles market
October 17, 2018 - 3:56 pm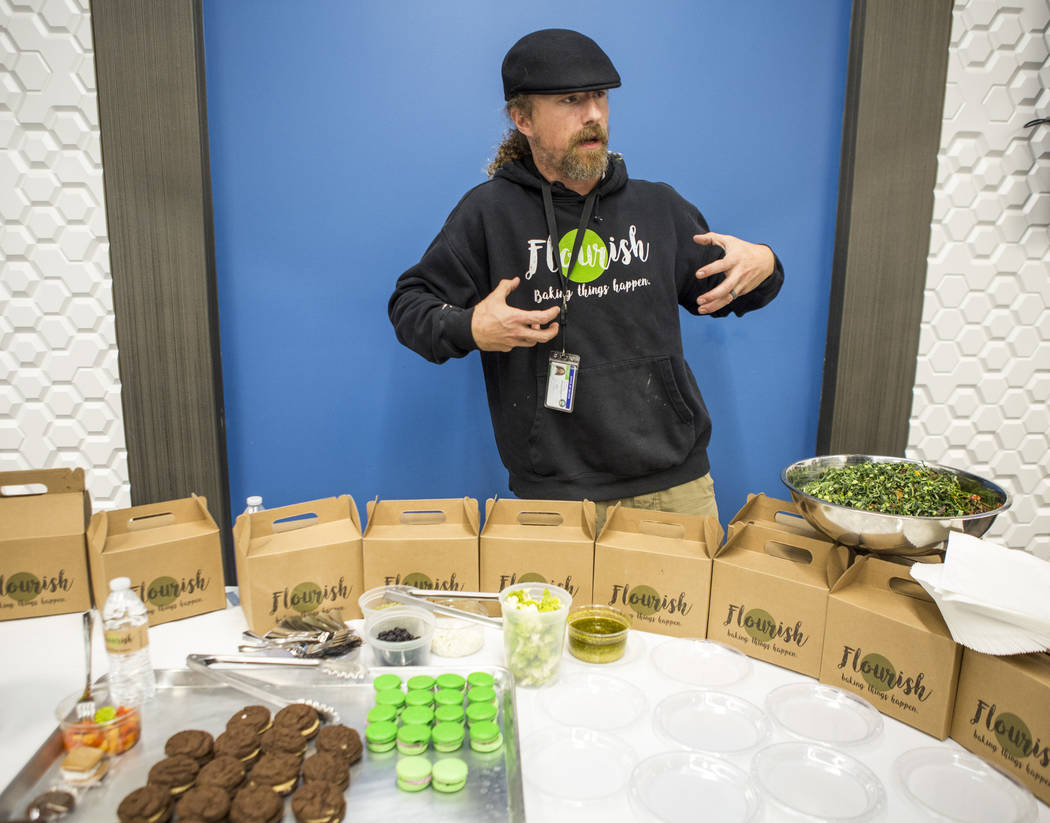 The growth in North American cannabis edibles sales is set to smoke the flower market.
And that is going to drive the biggest U.S. food and beverage manufacturers into the nascent market, according to a new marijuana industry report.
Sales of cannabis-infused products are expected to surge more than fourfold in North America by 2022, to $4.1 billion, as more jurisdictions legalize recreational sales and people choose more recognizable products, San Francisco-based Arcview Market Research said in an Oct. 10 report.
That is double the growth of cannabis flower. However, edibles are still forecast to trail the size of the flower market, estimated to reach about $10 billion in North America by 2022.
That could have a similar impact on Nevada, where recreational pot sales have been legal since July 2017.
Canada legalized recreational marijuana sales on Wednesday. Maine and Massachusetts have joined six other states, including Nevada, in approving recreational use but have yet to launch sales, the report said.
Candy, chocolate
Cannabis edibles include items gummies and chocolate, as well as drinks. The products are seen as especially appealing to new consumers uncomfortable or unfamiliar with smoking weed. Such products are "normalizing cannabis in the public eye," the report said.
"Consumers are increasingly choosing products further along the value chain, including concentrates and edibles — products that are more easily branded and distinguishable on crowded store shelves," the report said.
Edibles account for 13 percent of retails sales in Nevada, a figure in line with the North American average, according to the state's Department of Taxation.
Nevada retail sales topped $500 million in the 12 months through June, implying edibles sales of nearly $70 million.
Evergreen Organix and Silver State Wellness are among the leading producers of Nevada edibles, said John Laub, president of Las Vegas Medical Marijuana Association.
Colorado-based CannAmerica launched sales of its gummies in Nevada last month, while Two Roots began selling its cannabis-infused, non-alcoholic drink in August.
"We are seeing a steady but slow growth in edibles, especially with the tourist market,"said Pete Findley, CEO of Exhale Nevada. "Tourists seem to have a level of comfort with edibles, especially for the need to be discreet in hotel rooms or public areas."
Findley said Exhale's most popular products are gummies, cookies and brownies, because they are recognized by the typical consumer.
Edibles have their drawbacks, the report said. The high is slower to appear and lasts longer compared with those of other cannabis products.
Flood of investment
Constellation Brands, the maker of Corona beer, bought a $4 billion stake in Canadian cannabis company Canopy Growth this year as it prepares to tap the edibles market.
The investment may be "the start of a coming flood of mainstream investment in cannabis in general and the edibles sector in particular,'' the report said. "Cannabis-infused beverages have a lot of room to grow overall.'
Coca-Cola said last month it was "closely watching'' the cannabis-infused drink industry.
Producers of marijuana-infused products with strong brand recognition could become acquisition targets by such mainstream food and beverage companies, the report said.
Contact Todd Prince at 702-383-0386 or tprince@reviewjournal.com. Follow @toddprincetv on Twitter.