Sandoval wants Nevada to follow Colorado plan on marijuana
January 8, 2018 - 12:57 pm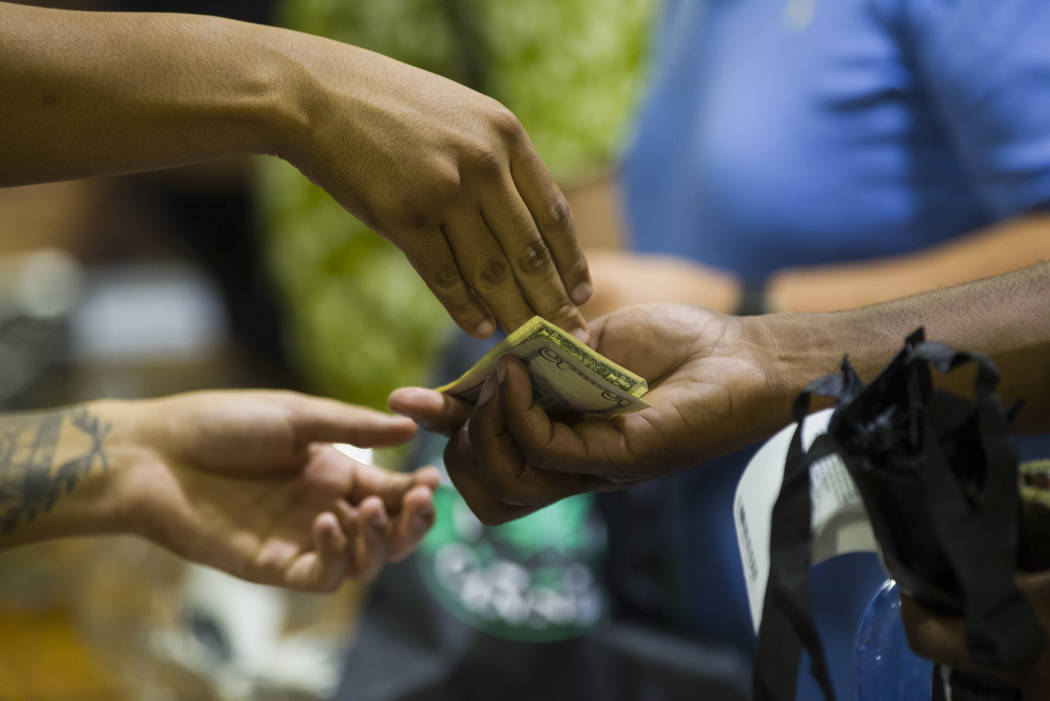 Gov. Brian Sandoval on Monday said he would like for Nevada to follow in the footsteps of Colorado, where the U.S. attorney does not plan to change his approach to prosecuting crimes involving recreational marijuana.
Sandoval told the Las Vegas Review-Journal that he wants to reach out "in the very near future" to the U.S. Department of Justice to discuss a new policy by Attorney General Jeff Sessions that gives federal prosecutors more leeway to enforce federal laws against marijuana.
"I know that the U.S. attorney in Colorado has already said that he is not going to enforce federal laws against the legalized marijuana industry in that state," Sandoval said. "I would like to see something similar here in Nevada, but that's a discussion that needs to be had."
Sandoval said it was "premature" to determine whether he will direct state Attorney General Adam Laxalt to file any formal lawsuits aimed at preventing the federal government from interfering with Nevada's regulated marijuana industry.
First, the governor said, he wants to determine the intentions of Dayle Elieson, a Texas prosecutor who took over Friday as interim United States attorney in Nevada. Among the 17 people Attorney General Jeff Sessions selected to lead various districts across the country, only Elieson hails from an outside state.
Sandoval opposed Question 2, the statewide ballot initiative allowing for the legalization of recreational marijuana in Nevada, but softened on the issue after voters approved it by nearly 10 points. The state began recreational marijuana sales July 1.
Sandoval pushed for the approval of a 10 percent sales tax to fund Nevada's public education system but warned that enforcing federal marijuana laws could harm tax funds in the state's rainy day fund.
"I did oppose the legalization of recreational marijuana, but given that the people have spoken, I want our industry to be regulated as the best in the country, just a very aggressive and reasonable regulation," Sandoval said. "I think we've accomplished that, and given the commencement of sales in the state, I think it's gone extremely well."
Contact Art Marroquin at amarroquin@reviewjournal.com or 702-383-0336. Follow @AMarroquin_LV on Twitter.