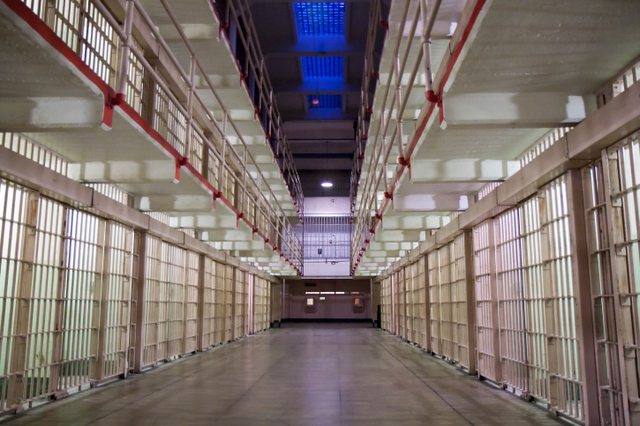 CARSON CITY — Good news and bad: Prison inmates soon will be charged less to call their families and friends, but the Nevada Department of Corrections will lose money for optional prison programs.
That was the message the state Board of Prison Commissioners heard Tuesday regarding a new Federal Communications Commission rule that in February will eliminate a $1 fee inmates pay before making a call.
Inmates still will pay 12 cents a minute for local calls; 13 cents for domestic long-distance calls; and a $3.50 fee for international calls, plus 79 cents per minute.
Phone charges have raised $2.7 million a year to pay for law libraries, law clerks, gym workers, sports equipment and gym rental costs, TV services, gate money when inmates are released and even an allotment of two stamps per week.
The new rules will cost the prison system $33,000 this fiscal year and $650,000 in the fiscal year that begins July 1.
"This is not necessarily a bad thing," said Gov. Brian Sandoval, chairman of the commission. "We want inmates to be connected to their families."
A typical inmate spends 13.5 minutes per call. Because the costs are down, Steve Sisco, deputy director of the Department of Corrections, said calls may last a little longer, but won't make up for the lost revenue.
Sandoval questioned whether inmates should be paying for gym rentals and some of the other costs covered by call profits.
Corrections Directors Greg Cox said he has not yet determined what programs should be cut or how the loss in fees should be recouped.
Contact Capital Bureau Chief Ed Vogel at evogel@reviewjournal.com or 775-687-3901. Follow him on Twitter at @edison vogel.