Program helps at-risk youth, with a twist
August 16, 2015 - 7:56 pm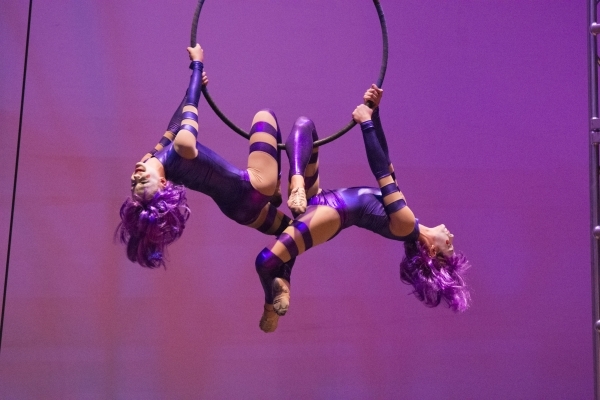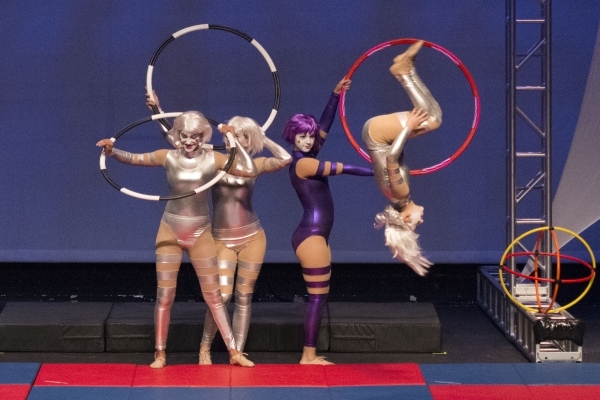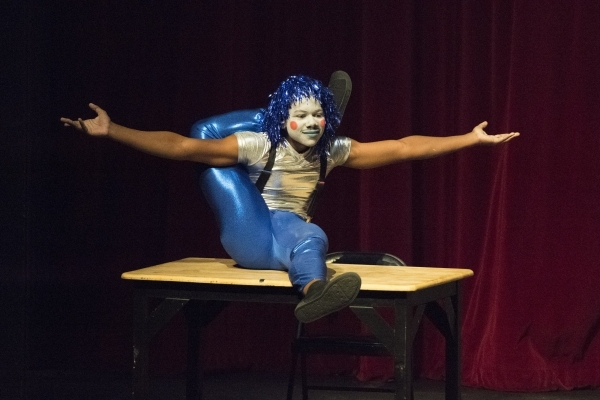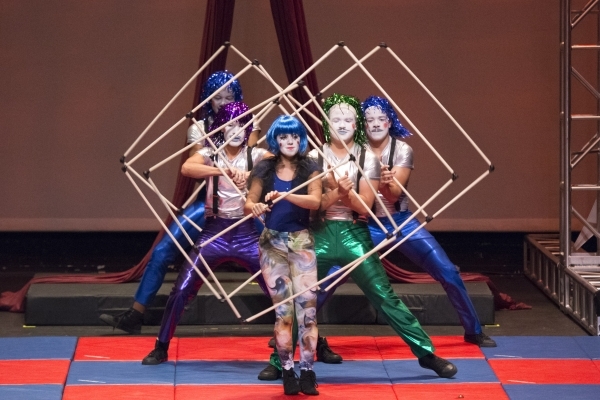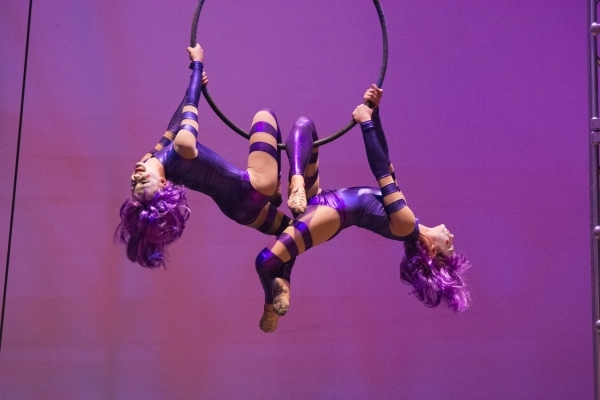 Matthew Frazier received a standing ovation after the Social CirKISH Student Showcase performance on Saturday afternoon — and he never even stepped on stage.
Frazier, a 15-year Las Vegas resident, started Social CirKISH three years ago to teach circus arts to at-risk youth.
"I've always been involved in philanthropy," Frazier said. "My main thing was that I wanted to help kids, and it's been my dream to have something like this."
His dream came to fruition Saturday as more than 20 people, ages 12 to 20, performed in front of their friends and family at UNLV's Artemus W. Ham Concert Hall to wrap up the summer program. Students walked across the stage on stilts, jumped through hula hoops and swung from a trapeze.
Star Acosta, 12, a seventh-grader at Charles Silvestri Junior High School, was the youngest of the group.
"I was nervous to be the youngest and at first it was scary being with high school students, but it was an amazing experience," Acosta said.
Acosta said Social CirKISH helped her expand upon her love of gymnastics, which she practices four days a week.
"When I started I could barely hula hoop, and now I can do it on my hand and neck," she said. "I'd love to get a college scholarship for gymnastics."
Cindy Agrelo, 18, graduated from Del Sol High School in June and is looking forward to pursuing criminology at College of Southern Nevada starting this month. She also hopes to continue performing.
"I'd love to continue in the theater and dance program," she said. "I met a lot of people in Social CirKISH and learned how to walk on stilts — I never thought I could."
Frazier is a trustee for the John C. Kish Foundation, a scholarship endowment fund managed by the College of Southern Nevada Foundation.
He dedicates much of his time to philanthropic organizations, including the University of Nevada, Las Vegas Foundation Board, Smith Center for the Performing Arts, College of Southern Nevada, Animal Foundation and Public Education Foundation.
Social CirKISH pays tribute to one of his mentors, John C. Kish, a former owner of the Skyline Casino in Henderson and philanthropist who died in 2007.
Social CirKISH has taught circus acts such as gymnastics, juggling and the art of balloon making to nearly 100 elementary- and high school-aged kids.
"It's about social skills, not performing," Frazier said. "I want the kids to learn real-life values."
Frazier said the organization relies on a team of up to seven coaches who are former or current performers.
Carly Sheridan, who is in charge of coaching and curriculum and production development for Social CirKISH, said watching the kids evolve is especially gratifying.
"I can see how the kids feel accomplished and in turn build their self-esteem," she said. "They're also able to exercise and have fun."
Social CirKISH operates its programs at Del Sol High School, the Gay & Lesbian Community Center of Southern Nevada and C. T. Sewell Elementary School in Henderson.
Frazier hopes to grow the organization throughout the Las Vegas Valley.
"We've been getting a lot of public support," he said. "I want to carry on the legacy of what we do."
Contact reporter Ann Friedman at afriedman@reviewjournal.com or 702-380-4588. Follow her: @AnnFriedmanRJ