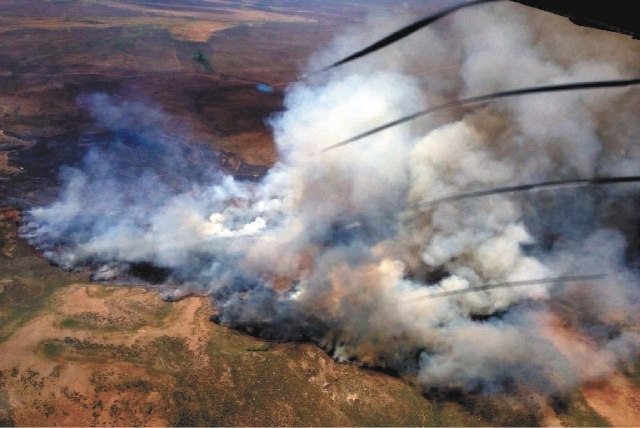 ELKO — Firefighters reported good progress in their fight against two lightning-caused wildfires in Elko County in Northern Nevada on Friday morning.
U.S. Bureau of Land Management spokeswoman Lesli Ellis said the Wieland Fire eight miles south of Tuscarora was 55 percent contained and the Cattle Guard Fire four miles south of Owyhee was 60 percent contained.
Fire officials, who had reported 15 percent containment of each brush fire Thursday, expect full containment over the weekend.
No new injuries were reported Friday and no structures were threatened by either fire.
The Tuscarora-area blaze has charred more than 4 square miles while the Owyhee-area fire has scorched about 6 square miles.
Officials said the fire near Tuscarora was burning in critical wildlife habitat, and the fire near Owyhee prompted the closure of a section of the Mountain City Highway for most of Thursday afternoon.
Both fires began Tuesday afternoon.