Puppies safe and happy after surviving pet shop arson
February 4, 2014 - 6:22 pm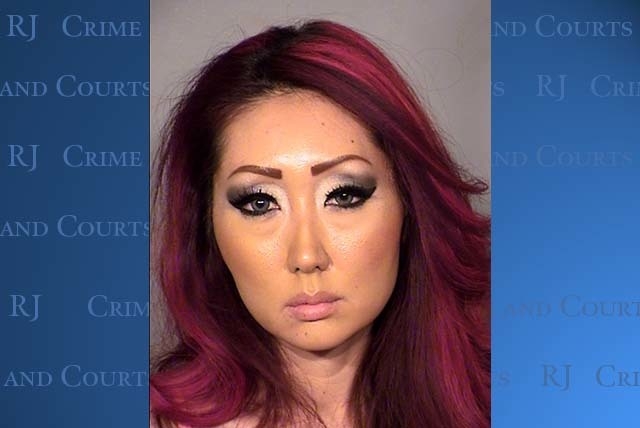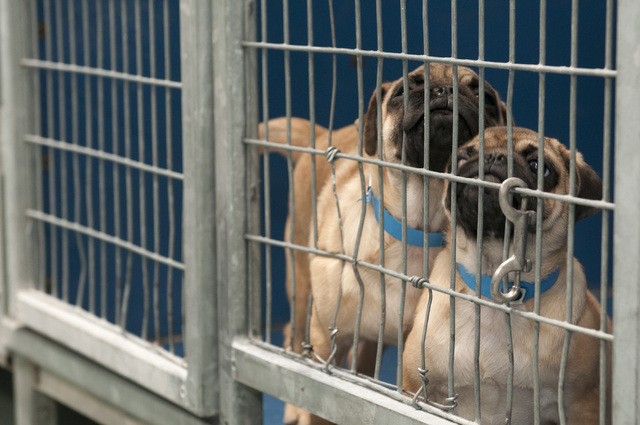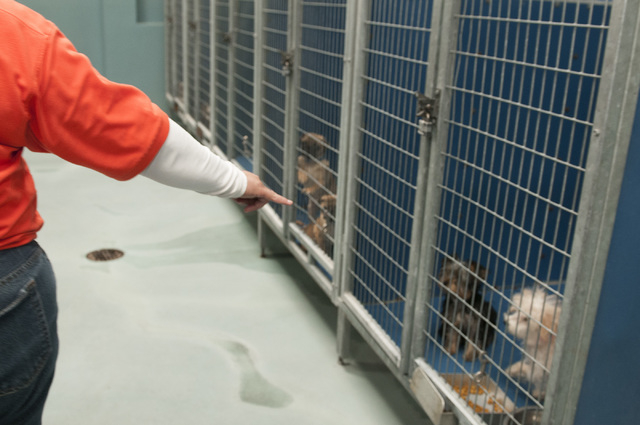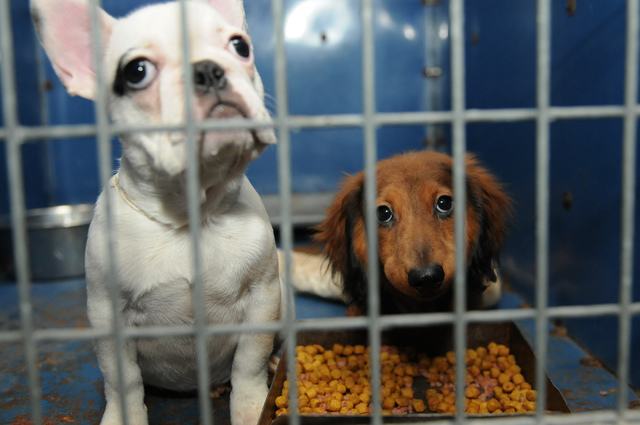 More than two dozen puppies are safe and happy after firefighters rescued them from a burning pet store.
Clark County Animal Control officers moved the puppies to The Animal Foundation following the Jan. 27 fire, at Prince and Princess Pet Boutique at 6870 S. Rainbow Blvd., Suite 14, which authorities say was arson.
They say they have surveillance video of shop owner Gloria Lee, 35, allowing a man identified in an arrest report as Kirk Bills into the building. Authorities say Bills is shown on the video splashing kerosene on the puppy cages.
On Monday the dogs were vaccinated and placed under the care of staff at the animal shelter, where they will remain pending an investigation, according to The Animal Foundation's Meghan Scheibe.
"We're keeping them separated from the general population, but they're happy," she said. "We've had calls from people all over the city asking if they can adopt them."
The shelter took in more than 40,000 animals in 2013, including 22,114 dogs, Scheibe said.
Because the puppies aren't up for adoption, they're held in a separate kennel to prevent the spread of disease, she said.
In addition to being spotted on video allowing Bills into the shop, authorities say she was seen removing files from the business, which was in a space leased from Ali Kaveh, according to the report.
Clark County firefighters said puppies could have died had it not been for the sprinkler system inside the pet store and the quick action of firefighters, who "knocked down the fire" after the sprinklers helped put out some of the flames.
Contact reporter Mike Blasky at mblasky@reviewjournal.com or 702-383-0283. Contact reporter Steven Slivka at sslivka@reviewjournal.com.
Although the 27 puppies rescued from the arson are unavailable for adoption, people looking to adopt pets can go to www.animalfoundation.com/adopt to see adoptable animals or call the Animal Foundation at 702-384-3333 ext. 131.