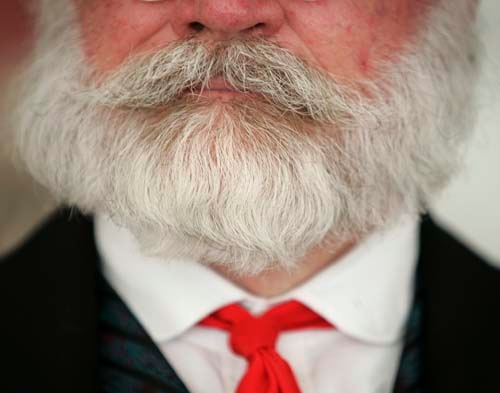 Twenty bewhiskered Southern Nevadans competed in the Helldorado Days Whiskerino contest in downtown Las Vegas on Friday.
Rodeo queens judged men in eight categories, including "longest," "best overall" and "audience favorite." Winners received a belt buckle valued at $300.
The first Helldorado Days in 1934 included a Whiskerino contest where men were urged not to shave for 30 days leading up to the event to add more of a '49er atmosphere. A newspaper editorial encouraged male readers to put down their razors. The contest continued off and on through the years and returned when Helldorado Days was resumed in 2005 for the City of Las Vegas' centennial celebration.
Helldorado Days runs through Sunday and features professional rodeos and a carnival.
Today's two-hour parade, which has more than 120 entries, starts at 7 p.m. along downtown's Fourth Street.
Slide show of Whiskerino