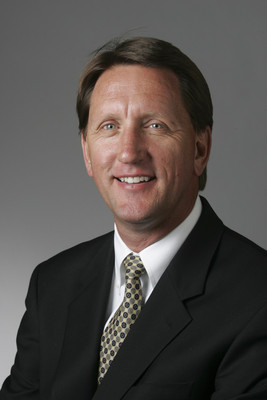 To people who don't follow Henderson politics, the choice for mayor might look a little like a race between What's-his-name and That-other-guy.
It's not that Andy Hafen and Steve Kirk have failed to distinguish themselves during their time on the Henderson City Council. It's just that both men have served side-by-side for the past decade on a governing body not exactly known for its explosive differences of opinion.
But there are contrasts. Just ask their campaign managers.
"I think there are some real differences," said Dave Thomas, Hafen's campaign manager.
"The contrasts are really very stark," said Jim Ferrence, Kirk's campaign manager.
OK. Got it. They are different guys. But "very stark"?
Both are family men in their 50s. Both are lifelong Henderson residents. And neither of them has a bad word to say about popular, outgoing Mayor Jim Gibson, who is prevented from running again because of term limits.
As for the issues, Hafen and Kirk have both pledged not to raise taxes and both support the five-year plan the city developed late last year to address its $53 million budget shortfall. They expect the plan to work, so long as the city's revenue projections hold.
Hafen and Kirk also have expressed support for Anthem residents who are up in arms over plans for a 640-acre gravel quarry on federal land less than four miles from their neighborhood.
Not even the Henderson Chamber of Commerce can make up its mind. The chamber has endorsed both candidates.
Thomas acknowledged the similarities. "Their voting records are really quite consistent," he said.
Hafen said the thing he brings that Kirk simply can't match is 22 years of experience as a councilman and 23 years of experience as a Las Vegas police officer. And because he is now retired, Hafen said he can devote himself full time to the job of mayor.
Kirk said his private-sector business experience — not the guidance of a career public employee — is what's needed right now to help steer Henderson through the worst financial crisis in generations.
"If we're going to run government like a business, it just makes sense to have more business people in government," he said. "I've spent my whole career in the private sector. I'm not getting a pension for one government job while I'm collecting a salary from another government job."
And while the City Council has a well-earned reputation for unanimity, Kirk cited a half dozen specific occasions when he broke ranks with Hafen to "vote with the neighborhood" and against projects ill-suited for residential areas.
Hafen's response: "I try to put the best interests of the city first when I cast a vote."
He added that he is "more fiscally conservative and responsible" than his opponent.
Asked for an example, Hafen pointed to the run-up to the primary election, when Kirk outspent him by $70,000 but ran essentially the same campaign and wound up with fewer votes.
Kirk has his own example of fiscal responsibility: the council's vote last year on a $120,000 contract with Assembly speaker turned lobbyist Richard Perkins.
Kirk cast the only vote against the contract. At the time, he said he objected to the amount of money involved and the timing of the deal for Perkins, who retired as Henderson police chief in September after 25 years with the department. Kirk refers to the agreement as a "cushy, no-bid contract."
Hafen said he initially objected to hiring Perkins when the contract called for a guaranteed $240,000 over two years, but he voted for the one-year deal because he felt the former lawmaker could protect the city's interests in a Democratically controlled Legislature.
"His vote was for political mileage," Hafen said of Kirk, "while the rest of the council's vote was about what was best for the city of Henderson."
Of course, there is one clear difference between the two candidates: Hafen is a Democrat and Kirk is a Republican, though that information won't show up on the ballot anywhere. The race is nonpartisan.
Good luck, voters!
Early voting begins today and lasts through May 29. Henderson residents can cast their ballots at City Hall on Water Street, the Galleria on Sunset malls or one of 14 temporary locations around the city throughout early voting. The general election will be June 2.
Whoever wins will have to work alongside his opponent for the next two years. Both Hafen and Kirk are in the midst of council terms that expire in 2011, and term limits will prevent either of them from running for their current seats again.
Hafen finished first in the primary election, earning about 37 percent of the vote to Kirk's 32 percent, a difference of 830 ballots. Fewer than 13 percent of Henderson's 131,678 registered voters turned out for the primary.
Contact reporter Henry Brean at hbrean@ reviewjournal.com or 702-383-0350.