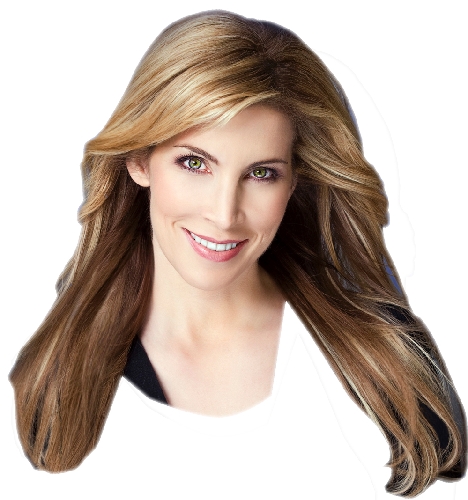 Reality show TV is raging in Las Vegas, with at least three shows in the works.
One is a restoration series that features the Macabre Mobile owned by 1980s horror show host Elvira, Mistress of the Dark, another is a knockoff of Bravo's "Housewives" franchise and the third reportedly revolves around three former Mrs. Nevada winners.
Elvira let the cat out of the bag last month in a Facebook post. "Took the ol' Macabre Mobile out to Vegas where it's restoration is being filmed for a TV show," she wrote.
That show, according to one of my Eye Spies, features Danny "The Count" Koker, who often appears on the monster hit series "Pawn Stars" as a car and bike expert.
Koker's company, Count's Kustoms, will restore cars and bikes owned by celebrities. Like "Pawn Stars," it will air on the History Channel.
As mentioned here recently, the "Housewives" knockoff will air on The Learning Channel. The working title is "Vegas Elite" but there's buzz that could change.
It will be shot over three months, starting in August, and will air late this year.
There are rumblings the cast will include prominent architect Brad Friedmutter and his wife, celebrity hypnotist, Kimberly Stevens; Rain cosmetics owner Laurie Montoya and her husband, Ron Montoya, and TV entertainment reporter Alicia Jacobs and her husband, Dr. Loring Jacobs.
Friedmutter's company has had major roles in designing The Mirage, Donald Trump's Taj Mahal and The Cosmopolitan.
The 2009 wedding of Friedmutter and Stevens was mentioned in this space in October 2009 when she channeled Marie Antoinette in a French-style gown designed by Beverly Hills designer Gil Baracci, who created gowns for Beyoncé, Mariah Carey and Middle Eastern royalty. Friedmutter wore Elvis' "American Eagle" bejeweled white jump suit from his Aloha Concert.
The three former Mrs. Nevada winners, Amanda Kouretas, April Swartz and Francine Sanchez, will reportedly interact with three longtime galpal moms. Kouretas and her husband, Demetri, operate the Greek restaurant, Petra, in Tivoli Gardens.
'50 SHADES' OF RED
There was some friendly fallout in the police ranks last week after a saucy comment by former Las Vegas headliner Pia Zadora during the Golden Rainbow "Ribbon of Life" benefit at The Smith Center.
During her appearance as a presenter, she mentioned she's married to a Las Vegas cop and that he "brings his work home with him. If I act up, he puts me in handcuffs. If you're married to someone in law enforcement there's no need to read 'Fifty Shades of Grey.' "
When hubbie Michael Jeffries, a detective with the Metropolitan Police Department, went to work, his sergeant playfully reminded him that handcuffs had to remain in the office. And when Jeffries walked in his office, he found five copies of the steamy best-selling novel on his desk.
By the way, Zadora's name also has been mentioned among the "Vegas Elite" candidates. Zadora, who once headlined for Frank Sinatra and Tony Bennett, is returning to the local spotlight July 27-28 at Cabaret Jazz at The Smith Center.
SIGHTINGS
Dog the Bounty Hunter, having lunch at Pink Taco (Hard Rock Hotel) on Saturday. … In town for the celebrity golf tournament hosted by Green Bay Packers star Donald Driver: "Dancing With the Stars" lovebirds Maksim Chmerkovskiy and Peta Murgatroyd, Kato Kaelin, Maria Menounos and ESPN's Ed Werder and Linda Cohn.
THE PUNCH LINE
"It was reported that House Minority Leader Nancy Pelosi wore her lucky purple shoes for the Supreme Court's health care ruling – while House Speaker John Boehner wore his lucky orange face." – Jimmy Fallon
Norm Clarke can be reached at 702-383-0244 or norm@reviewjournal.com. Find additional sightings and more online at www.normclarke.com. Follow Norm on Twitter @Norm_Clarke.