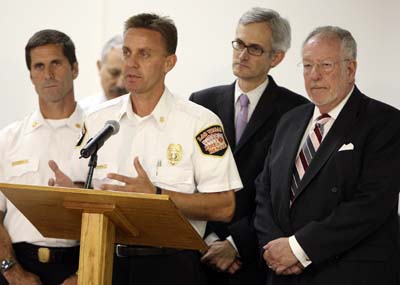 County Commission Chairman Rory Reid and Las Vegas Mayor Oscar Goodman today urged AMR and the paramedics union to do whatever it takes to avoid a strike that is scheduled for the day after Thanksgiving.
If there is a strike, the Las Vegas Valley would lose the services of about 100 paramedics and emergency medical technicians who work for AMR, which is contracted to provided ambulance services in the county and the city.
The Service Employees International Union, which represents the emergency workers, and AMR have not spoken since the collective bargaining contract ended in October.
County and city fire department officials said they have plans to cover ambulance needs should a strike occur.