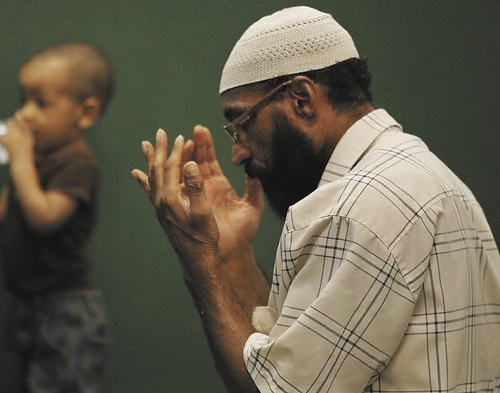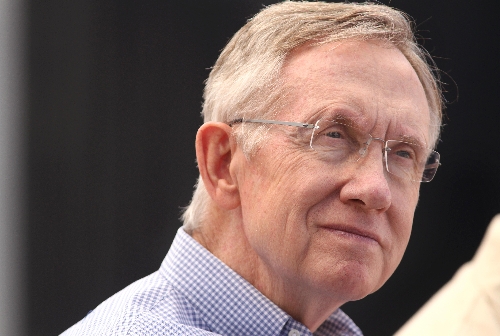 Some local Muslims on Tuesday expressed surprise and outrage over Sen. Harry Reid's opposition to building a mosque near ground zero in New York City and called on the senator to better explain his stance.
They said they don't necessarily support building a mosque at ground zero, either, but weren't happy with how Reid handled the issue.
"He hasn't just lost support — he has lost respect," said Aslam Abdullah, director of the Islamic Society of Nevada and vice president of the Muslim Council of America.
Abdullah said Reid's opposition to building a mosque two blocks from the site of the Sept. 11, 2001, terrorist attack was a political strategy. The senator doesn't want to alienate voters who are against the mosque, he said.
"I was surprised and amused at his political immaturity," Abdullah said. "We'll know in November" how the move will affect Reid's re-election bid.
Imam Fateen Seifullah of Masjid As-Sabur, a West Las Vegas mosque, said it was inappropriate for Reid to come out against the planned mosque and Islamic cultural center.
"I'm concerned that someone with so much influence wasn't more careful in his remarks," Seifullah said. "The president himself was careful in his initial remarks" about the issue.
Reid came out against building the mosque on Monday after Sharron Angle, his Republican opponent, challenged him to declare whether he stood with President Barack Obama on the issue.
Reid's opposition put him in rare agreement with Angle and at a rare distance from Obama, who transformed the New York zoning issue into a national hot button after he addressed it at a Ramadan dinner Friday.
In his comments, Obama acknowledged ground zero "is indeed, hallowed ground" and defended the right of Muslims to practice their religion.
"And that includes the right to build a place of worship and a community center on private property in lower Manhattan, in accordance with local laws and ordinances. This is America. And our commitment to religious freedom must be unshakable," he said.
The president's remarks set off a furor, attacked by Republicans and some New Yorkers as showing insensitivity to the memory of almost 3,000 people who died in the attack by Islamic extremists.
White House officials over the weekend tried to defuse the issue.
On Saturday in Florida, Obama said that while Muslims have the right to build the mosque, he was not commenting specifically whether he thought it appropriate or not.
Asked about Reid's remark , White House deputy press secretary Bill Burton said Obama "respects the right of anybody — Democrat, Republican, independent — to disagree with his opinion on this. That's one of the other fundamental rights written into the DNA of our Constitution.
"Senator Reid is a fiercely independent individual; it's one of his strengths as a leader of the Democratic Party. So the president feels completely fine that he might disagree."
Some local Muslim leaders said it isn't appropriate for politicians to be weighing in at all.
"It's bringing politics into religion," Abdullah said. "It's making a mockery of the separation of church and state."
Seifullah said Reid "should make clear his position is a personal one, not based on the rule of law."
"It goes against the Constitution and the First Amendment," he said.
Reid declined to answer questions about the issue at a Tuesday appearance in Incline Village, where he attended a forum on environmental improvements being made at Lake Tahoe.
Reid spokesman Jim Manley said the senator respects the First Amendment's protection of freedom of religion, "but thinks this mosque should be built someplace else."
Abdullah also has come out against building a mosque at ground zero, and has even written an essay about it that appears on a website devoted to Islamic concerns. In the essay entitled "Should Muslims build the Islamic Center near Ground Zero?" Abdullah writes that an "Islamic center in a neighborhood that does not understand the relevance of the Islamic center is a futile exercise."
The "first task of Muslims should be to win over the hearts of the people rather than their anger," Abdullah writes, adding that construction of the center should be put on hold "unless those who are opposed are won over and unless the majority of America becomes supportive of the project."
Ikram Khan, a surgeon and former member of the board of the Islamic Society of Nevada, agreed that now is not the right time to build a mosque near ground zero. Khan, who said he has known Reid for decades and considers him a friend, said he called Reid on Monday and "very briefly" told the senator his views on the issue.
"If a mosque was built there today, the very purpose of the center — to build interfaith understanding — would be defeated," Khan said. "In this environment, to build a mosque would bring more hatred than love and understanding."
Review-Journal writers Ed Vogel and Steve Tetreault contributed to this story. Contact reporter Lynnette Curtis at lcurtis@reviewjournal.com or 702-383-0285.