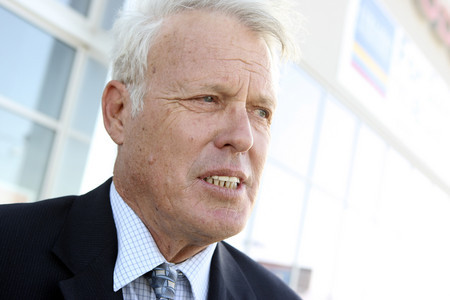 Republican Reno attorney Charles Kozak toured the state Monday seeking publicity for his U.S. Senate bid.
Kozak, a political unknown, is joining a race with potential primary opponents who have polling data showing voters would prefer them to Sen. Harry Reid, D-Nev.
The list of candidates and potential candidates includes Las Vegan Danny Tarkanian; Nevada Republican Party Chairwoman Sue Lowden; former Assemblywoman Sharron Angle; state Sen. Mark Amodei, R-Carson City; investment banker John Chachas; former Nevada Test Site worker Bill Parson; Robin Titus, a medical doctor, and Mike Wiley.
Kozak criticized Reid for supporting economic stimulus bills and plans Kozak says would "nationalize medicine."
During an announcement at a vacant Dodge dealership near Interstate 215 and Rainbow Boulevard, Kozak said he would spend his own money to campaign.