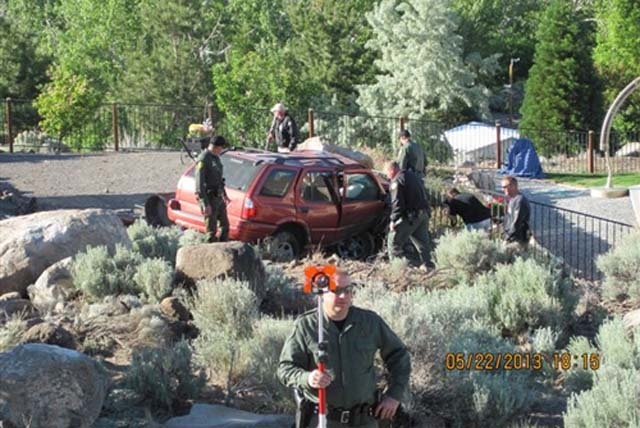 RENO — Sheriff's deputies are investigating the death of a man who crashed through a backyard in south Reno and smashed into a boulder.
The victim has been identified as 21-year-old Randell Mercado of Reno. He was pronounced dead shortly after the accident in an area north of Welcome Way about 4 p.m. Wednesday.
The Washoe County Sheriff's Office said Mercado was driving a 2001 Isuzu SUV at a high rate of speed when he apparently lost control and collided with the boulder in the backyard of a residence on Tucumcari Circle.
No one at the home was hurt.