Rep. Cresent Hardy questions Trump about ability to appeal to Latino voters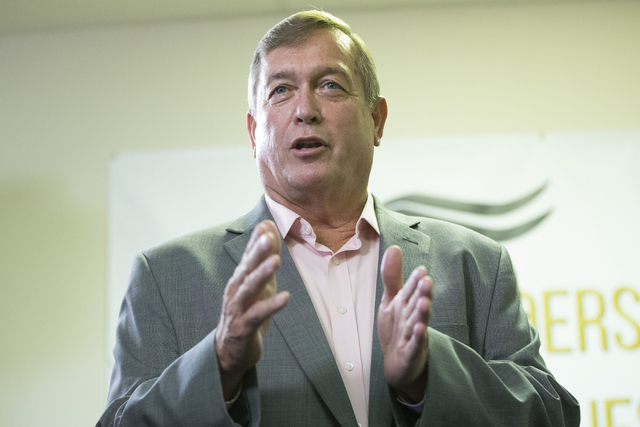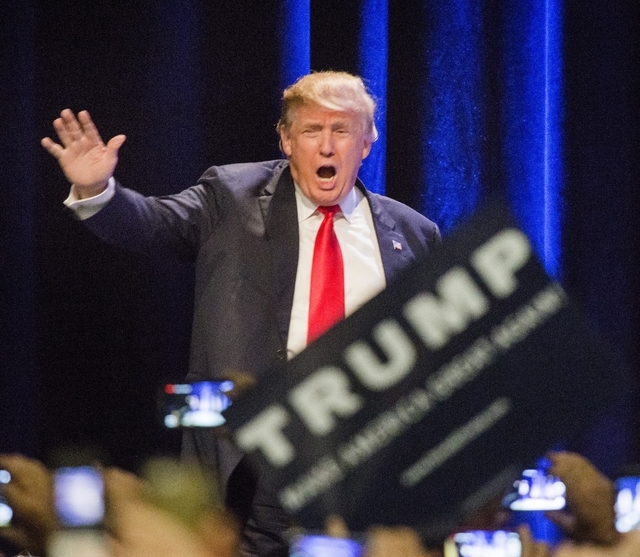 U.S. Rep. Cresent Hardy, R-Nev., questioned Donald Trump on Thursday about his ability to appeal to diverse voters, including Latinos, in a swing state such as Nevada without offending them more. That came during a closed-door meeting House Republicans had with the GOP's presumptive presidential nominee.
Hardy's inquiry was the toughest question of the meeting, U.S. Rep. Bill Flores of Texas told Bloomberg. Hardy's question to Trump came during during one of two events between Trump and GOP House and Senate members. Hardy's running for re-election in the 4th Congressional District, an ethnically diverse district where Trump's comments about a wall on the Mexican border and calling some undocumented immigrants "rapists" have provided fodder for Democratic political ads. Hardy faces Democratic candidate Ruben Kihuen, a state senator.
"Unlike my opponent, a career politician, I believe strongly in holding both presidential candidates accountable," Hardy said in a statement. "I was glad to have had the opportunity to question him on one of my specific concerns. I continue to be hopeful that we will see a change in tone and I will continue to voice my concerns when I have them."
The 4th district encompasses North Las Vegas and six rural Nevada counties, and Democrats hope to regain the seat. Nevada's also a swing state that will play a key role in determining if the nation elects Trump or Hillary Clinton.
Democrats have made deep efforts to tie Trump to Republicans in down-ballot races. The Democratic Congressional Campaign Committee has announced an ad buy of more than $1 million targeting Republicans and airing on national cable networks during the Republican National Convention.
Kihuen's campaign responded by citing a CNN news account about the meeting with Hardy saying his opponent is using Trump's comments as a wedge issue.
"Donald Trump's blatant racism against families like mine is not a 'wedge issue,' it is a repeated and offensive attack on the Latino, African American and Asian American families who make up nearly half of Nevada's 4th District," Kihuen said in a statement. "Instead of taking the opportunity to stand up for these communities and directly disavow the Republican Party's divisive nominee for President, Congressman Hardy made clear the only thing he cares about is how Trump could harm his re-election chances in November."
Hardy campaign manager Ross Hemminger said: "While career politician Ruben Kihuen peddles his desperate political statements and continues his campaign of divisiveness, Congressman Hardy is the only candidate standing up for his constituents by holding both presidential candidates accountable. Other members of Congress agree — Rep. Hardy was very tough on Donald Trump and he will continue to be tough if and when it's called for."
Contact Ben Botkin at bbotkin@reviewjournal.com or 702-387-2904. Follow @BenBotkin1 on Twitter.
RELATED
Nevada Rep. Cresent Hardy faces Trump conundrum