Report: Nellis pilot lost consciousness before jet crash
November 3, 2011 - 12:00 pm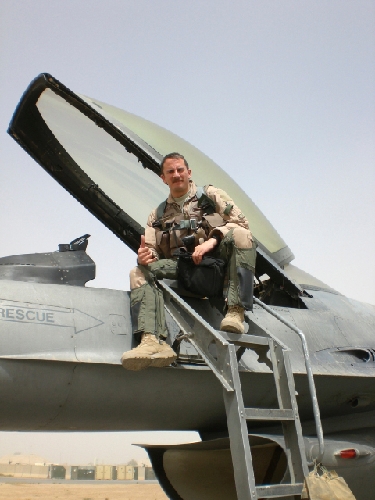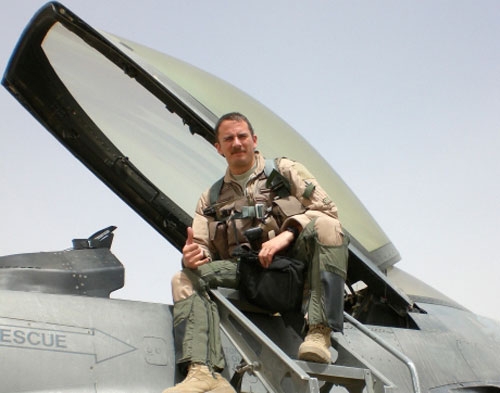 A Nellis pilot blacked out because of high gravitational forces before a fatal crash in the desert north of Las Vegas, Air Force investigators concluded in their report.
Capt. Eric Ziegler "likely sustained 8 to 9 Gs" before his F-16C fighter jet went out of control and crashed June 28 in rugged terrain 20 miles west of Caliente in Lincoln County, according to a copy of the Accident Investigation Board's 31-page report obtained Thursday by the Las Vegas Review-Journal.
The board's president, Brig. Gen. Donald J. Bacon, found "clear and convincing evidence" that Ziegler experienced loss of consciousness induced by a high G-force maneuver.
Evidence recovered from the crash site revealed that Ziegler "was leaning forward in his seat consistent with being unconscious, his right shoulder further forward than his left," the report said. Two witnesses observed that no attempts were made to recover the aircraft from its dive, "again indicating that the (pilot) was unconscious at the time of the mishap."
There was no evidence that Ziegler tried to eject, although just 45 seconds before the plane hit the ground at more than 750 mph in a near vertical descent, "he was lucid in his communications and handling" of the aircraft, according to the board's statement of opinion.
Other factors that played a role in the crash included slight physical and mental fatigue and increased responsiveness of the aircraft from what Ziegler was used to flying. The report noted that the temperature during his preflight inspection was 106 degrees.
A thorough review of maintenance procedures turned up no problems or trends that could have contributed to the accident.
During the training exercise, previously described by Air Force officials as a simulated air-to-air "dogfight" with a second F-16C Fighting Falcon, Ziegler "likely sustained 8 to 9 Gs" and was unable to effectively perform an anti-G muscle contraction and breathing procedure to increase blood flow to his eyes and brain.
The procedure, the report said, is supposed to be repeated until G forces on the body return to normal, or 1 G — the gravitational force at sea level.
The crash occurred on public land, 150 miles north of Las Vegas, 26 minutes after Ziegler had departed Nellis Air Force Base and during the fourth engagement with the wingman's aircraft at about 18,000 feet above sea level.
After the first engagement, he had talked over the radio about being stuck in a " 'lag' without enough airspeed to continue an effective attack."
Before the first engagement, Ziegler had performed what fighter pilots call a "G warm-up," which involves a 90-degree turn involving 4 to 5 Gs. The warm-up ensures that the pilot's G-suit with its five inflatable bladders, the pressure breathing equipment and the inflatable bladder in his helmet are working properly.
He also had completed a G awareness maneuver, a 180-degree turn that involves up to 7 Gs to allow the pilot to practice the anti-G straining maneuver.
The F-16C was destroyed on impact with a loss valued at $21.3 million.
The exercise was being conducted within the 12,000-square-mile operating airspace of the Nevada Test and Training Range, which includes 5,000 square miles over public land.
Ziegler, 30, of West Fargo, N.D., was a 2003 Air Force Academy graduate who had served tours in Iraq and came to Nellis in 2010 after a three-year stint in Spangdahlem, Germany. He had more than 1,000 flight hours in the F-16 including more than 300 hours in combat. He was assigned to the 53rd Wing out of Eglin Air Force Base, Fla., but was stationed at Nellis Air Force Base with the 422nd Test and Evaluation Squadron.
Ziegler is survived by his wife and daughter.
Before his crash on June 28, the last fatal crash during a combat exercise over the Nellis range complex occurred July 30, 2008, when Lt. Col. Thomas A. Bouley was killed when his F-15D Eagle fighter jet went down.
Contact reporter Keith Rogers at krogers@review journal.com or 702-383-0308.