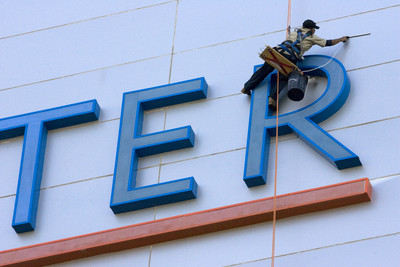 THOUGH THE OWNER OF THE NOW-DEFUNCT SUNFLOWER MASSAGE didn't show up for a hearing on his business license last week, his attorney, James Buchanan, gamely went through his lawyerly paces to defend his client against allegations of prostitution from a hostile Las Vegas City Council.
When a crime scene analyst reported finding semen spattered on the walls following a series of prostitution arrests at the Paradise Road parlor, Buchanan still fought, successfully, to point out that there was no way of knowing exactly when those, um, decorations were added.
Buchanan didn't ask one obvious question, though, and Mayor Oscar Goodman showed he still has his defense lawyer chops by pointing it out:
"Are we going to ask," he said, "whether it was human or animal?"
ALAN CHOATE
OVERHEARD ON THE SCANNER: He said he got into an argument with his girlfriend and she put something in his gas tank.
NEVADA DEPARTMENT OF TRANSPORTATION DIRECTOR Susan Martinovich made an honest mistake while telling a legislative subcommittee about plans to improve highway safety, but it still drew a chuckle.
"Nationally the amount of highway deaths have remained relatively constant. On the one hand, you can say that's great because there are more people in the United States, but on the other that's still 43 million people who are dying across the country."
Martinovich was referring to the number of deaths on U.S. roadways annually, which has been about 43,000 a year over the past few years.
One audience member quipped, "That's almost one-fourth of our population gone, just like that."
FRANCIS McCABE
AT A MAYORAL CONFERENCE IN MIAMI RECENTLY, Las Vegas Mayor Oscar Goodman tried to solicit ideas from his colleagues about dealing with higher gasoline prices but didn't get much feedback.
"I may have been the Lone Ranger there," he said last week. "The other mayors are not unhappy as a general proposition about the rising cost of fuel, because … it's increasing their mass transit populations.
"We, of course, have a different problem in that we have to have people driving in from Southern California. We have to have the planes flying here. It just emphasized to me how different Las Vegas is from other cities."
ALAN CHOATE
Week In ReviewMore Information