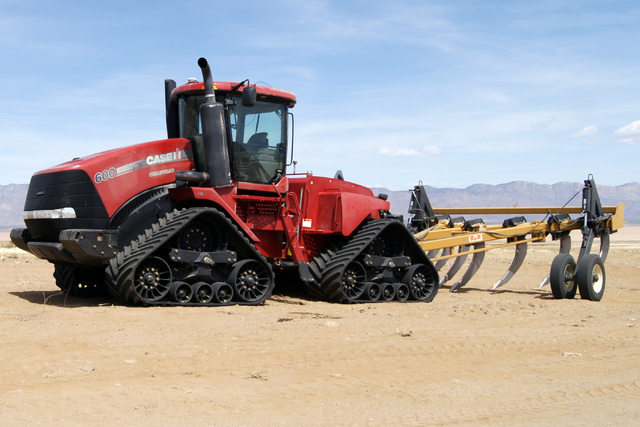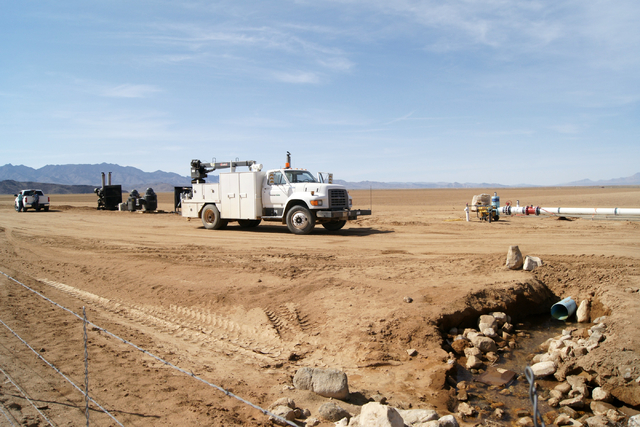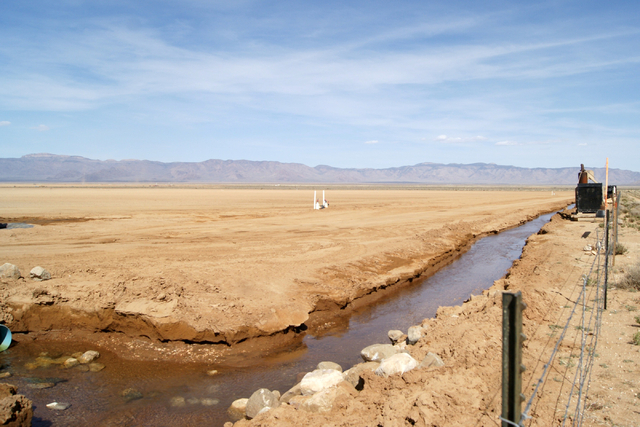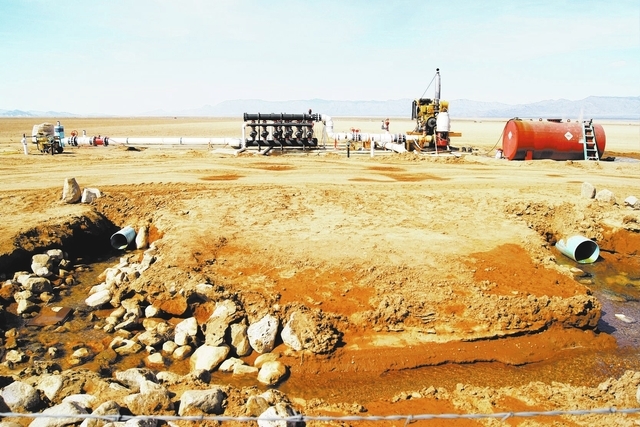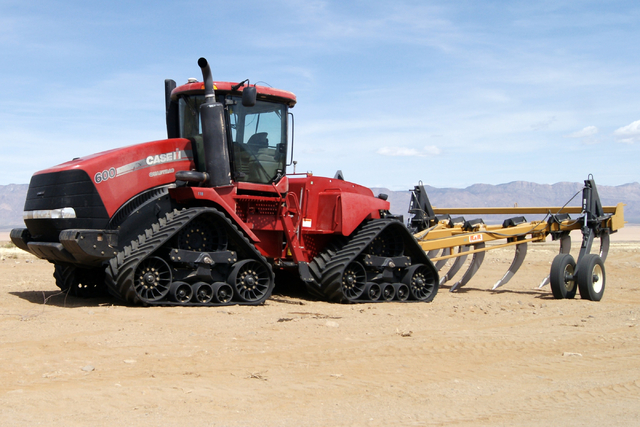 KINGMAN, Ariz. — Home builder Jim Rhodes has left his hammer in Las Vegas and taken up farming on portions of his holdings in northwest Arizona.
Rhodes purchased thousands of acres of property in Arizona about a decade ago, but his development dreams there evaporated in the recession and housing market collapse.
The Rhodes-owned Kingman Farms LLC has experimented with produce and other crops over the past year in the community of Golden Valley, about 104 miles southeast of Las Vegas, where he previously envisioned a master-planned community. Kingman Farms General Manager Steve Schmidt said melon and alfalfa crops are the current plan for 650 acres in Golden Valley.
Meanwhile, the company is planting about 7,500 acres some 20 miles north of Kingman at Red Lake. Previous plans to build homes or a solar facility at the same location fizzled.
Rhodes, who seldom grants interviews after a long history of controversy surrounding development projects and political involvements in Las Vegas and northwestern Arizona, is apparently enjoying the new business frontier of agriculture.
"He spends just about every day on the farm and he's very proactive. It's a learning experience for him but he's very, very enthused about it because it is so different from everything he's ever done," Schmidt said.
"One thing he likes about agriculture is that with home building you're always selling your assets. You build a home. You sell it. And then you have to acquire more ground to develop and sell your asset again. What he likes about agriculture is that you take a piece of land and you reuse it over and over."
The size and scope of the agricultural enterprise is drawing public attention and curiosity. And not everyone is pleased, including Rhodes' Red Lake neighbor Robert Fenwick, looking upon hundreds and hundreds of furrowed acres.
"Today the dust is so thick out here from the wind you could cut it with a knife," Fenwick said. But Fenwick is much more concerned about water and potential depletion of the Hualapai Valley aquifer.
Activist Jack Ehrhardt is also fired up about use of water to irrigate the alfalfa crop during a serious and prolonged drought. He contends that the government should force Rhodes to prove that the operation won't draw down the aquifer.
"With the amount of water that might be used I certainly want to find out what their plans are and what the impact would be," said Mohave County Supervisor Gary Watson. Watson said Rhodes representatives promise a briefing during an April 7 meeting at his office in Kingman.
Schmidt said use of underground drip irrigation systems will conserve water by minimizing evaporation loss to heat and wind.
He said water retention is exceptional given soil that is rich in clay.
Schmidt said water consumption can't be projected specifically because there's no previous history of agriculture on the property.
Schmidt said they'll have a better idea of water use in a couple of months, but that annual consumption could be in the ballpark of 20,000 acre-feet of water per year. One acre-foot of water is enough to supply two average Las Vegas homes for one year.
"I do know from the studies and research that we've done that we're not going to pull more than what the recharge is and it's less than what homes would have taken," Schmidt said.
"That's impossible to do," said a highly skeptical Fenwick. "Mr. Rhodes ain't a miracle worker."
Schmidt said Kingman Farms employs about four dozen people and purchases local whenever possible.
"We buy lots and lots of supplies out of Kingman every day, I mean huge amounts of supplies," Schmidt said.
He said the Kingman Farms operation is in its infancy, is highly experimental and its future is unknown.
"We don't know where all of this is going," Schmidt said. "But I'll put it this way: with Mr. Rhodes everything is on the table."