Road rage shooting suspects indicted
January 15, 2014 - 3:26 pm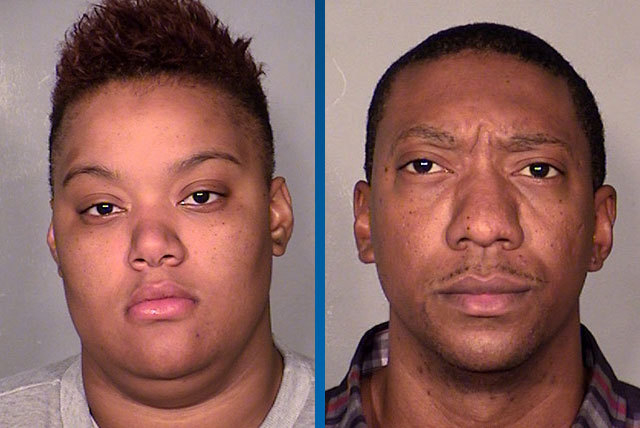 A woman and a man were indicted on charges surrounding a December road-rage incident that led to a shooting on the Strip, Clark County prosecutors said Wednesday.
Authorities said Brittanie Merritt-Burwell, 21, shot a man in the neck with a 9mm handgun after he prevented her from changing lanes while both were driving in the 3700 block of Las Vegas Boulevard, near the Hawaiian Marketplace about 11:30 p.m. Dec. 23. The victim was treated at University Medical Center.
Merritt-Burwell, of Arizona, was indicted on three counts, including attempted murder with a deadly weapon, battery with a deadly weapon and discharging a firearm at or into a vehicle.
Merritt-Burwell's boyfriend, Joshua Youngblood, was indicted on one count of carrying a concealed weapon.
Judge Linda Bell ordered Merritt-Burwell held on $750,000 bail. Youngblood was ordered held on $250,000 bail. Both are in custody at the Clark County Detention Center.
Contact reporter Francis McCabe at fmccabe@review journal.com or 702-380-1039.