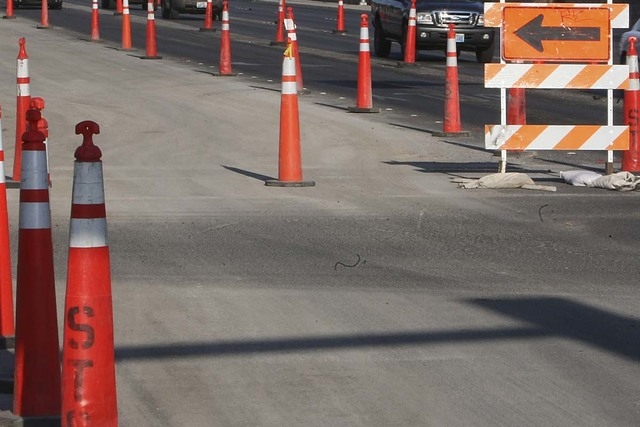 A 12-week construction project to improve Decatur Boulevard will start Thursday, the city of Las Vegas announced Tuesday morning.
Between 6 a.m. and 4 p.m., Monday through Friday, traffic will be restricted as crews reconstruct deteriorated areas of pavement and modify medians. The upgrades to the stretch of Decatur between U.S. Highway 95 and Lake Mead Boulevard will increase safety and improve traffic flow, the city said.
Two lanes will be open in either direction during peak traffic hours, but traffic will be restricted to one lane between 9 a.m. and 3 p.m. Traffic also will be down to one lane while crews mill and pave the road between 9 p.m. and 5 a.m.
Motorists are advised to use Jones Boulevard or Rancho Drive as alternate routes.
The city of Las Vegas is providing funding for this $2.2 million project.
Contact reporter Kimber Laux at klaux@reviewjournal.com or at 702-383-0391.