Ron Futrell offers insight, support in wake of Rikki Cheese's arrest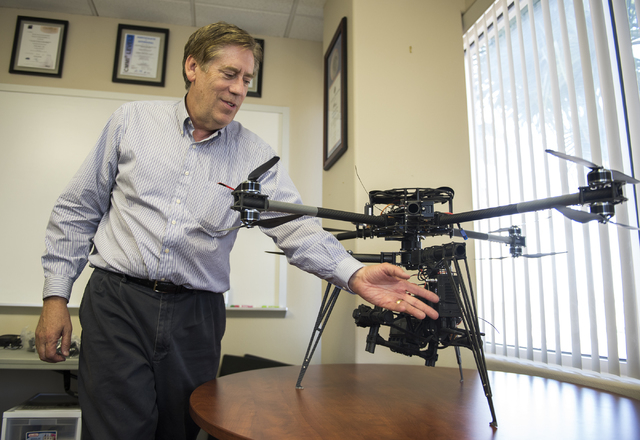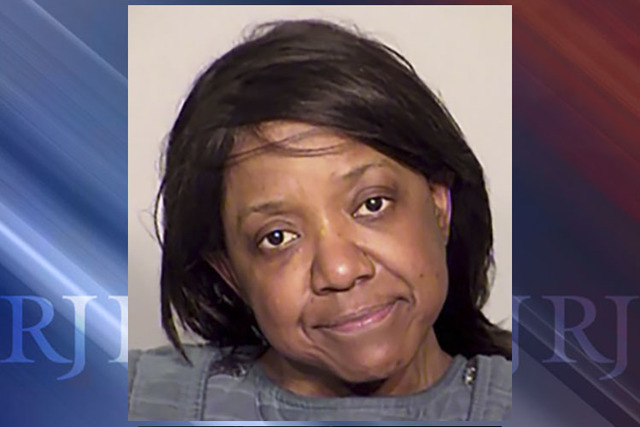 Rikki Cheese, who's famous among people who watch local TV news, remains the subject of intense social media debate, as her second DUI charge has sent online commenters into a tailspin of snark, ire and sadness.
Police brought one misdemeanor charge of driving under the influence against Cheese, an anchor at KTNV-TV, Channel 13, on Thursday afternoon — so the TV station reported a day later without such journalism basics as the name of the arresting police department, the location, time, or whether there were other circumstances, such as a wreck.
Cheese, a Las Vegas native who attended Rancho and Clark high schools and graduated from the University of Nevada, Las Vegas, anchors the station's 3 p.m. newscast and has worked there since 2003. She previously worked for KSNV-TV, Channel 3, and KLVX-TV, Channel 10.
The Review-Journal's Rachel Crosby looked into local police records and found nada as of Monday; the district attorney's office has no record of it in Las Vegas, North Las Vegas or Henderson. It's unclear whether her arrest went down at Area 51 by Scully and Mulder. Who knows?
On the other hand, who cares? (That's a trick question.)
Ask the 2,600 people who shared Friday's brief story on the DUI, or the many hundreds of people posting Facebook comments along the lines of:
– "Sounds like Channel 13 needs to cut the Cheese" (Branden Powers, 20 likes)
– "She is after all a human being, who made a mistake …" (Stefany Scovell, 322 likes)
– "I can't believe how many people are hoping she pulls through." (Conrad Trevino, 174 likes)
– "I lost a teenage son when (he) rode home with a drunk friend …" (Leanne Persinger Saltar, 35 likes)
– "Channel 13 said she's nacho news anchor anymore" (Matt O'Rourke, 35 likes)
I asked for a Cheese comment through her Facebook page and work voicemail. I asked for a comment from Jim Prather, KTNV's executive vice president and general manager, via email and office phone message. No replies by deadline. Yes, I checked my spam folder.
Apparently, Cheese blocked me from seeing her Twitter account, which I found out one minute after I was assigned this story. Did someone tip her off? Who is Rikki Cheese's insider?
However, her account is public, so I simply logged out of Twitter and saw that on Thursday, the day of the mystery DUI, she was tweeting about how Chumlee of "Pawn Stars" didn't get further jail time for his recent drug bust.
In lieu of an interview with Cheese, I have Ron Futrell insights for you.
Futrell co-anchored with Cheese for five years at Channel 13 until the economic downturn of 2008. They were once a No. 1 power.
Shortly after the morning duo were reassigned, Futrell was charged with, not DUI, but making an unsafe lane change, failure to stop and other "fender bender" allegations. Channel 13 dumped him and his big salary, even though, not long after, his charges were dropped.
"They said, 'Well, since you got arrested, you were fired,' basically," Futrell reminded me Monday. "It was three weeks before that they had taken me and Rikki off the morning news, and they told me they weren't going to renew my contract."
"I had a great run," he said magnimously, even though Channel 13 had made him sign a noncompete clause, keeping him from making a living at other channels for a year.
"I got fired and they didn't pay me the rest of my contract," Futrell said. "I felt I deserved more after being there (and) successful at that station for 25 years, but management and I have chatted, and we're very friendly at this point. … Gotten over it."
Currently, Futrell has a news-drone "aerojournalism" company AviSight, which has worked with KLAS-TV, Channel 8, and news organizations around the country. He has since returned to local airwaves in a limited capacity with Channel 8.
I didn't see Cheese on TV on Monday. Yet another Channel 13 mystery!
Neither Futrell nor I are on a crusade to get Cheese in more trouble. He offered help and friendship via phone to Cheese over the weekend, and she gave her appreciation.
I don't know Cheese. I'm saddened she thinks I'm her Twitter foe. But I think the worst thing you can do to employees with nonviolent offenses and DUIs that don't hurt people, and the communities they live in, is to make them immediately jobless. Maybe get Uber/Lyft involved, among other things. I don't have a DUI, and even I'm thinking of selling my car and insurance and going Uber/Lyft all the way.
Anyway, it's not like DUIs usually lead to members of the media getting fired.
"Look through the media in this town" who got DUIs and kept their jobs, Futrell said. "Friends of ours."
"I hope they're kind to her," Futrell said. "Certainly they were kinder to her with the first (DUI). I was happy to see that with her, because I really like Rikki."
Doug Elfman can be reached at delfman@reviewjournal.com. He blogs at reviewjournal.com/elfman. On Twitter: @VegasAnonymous