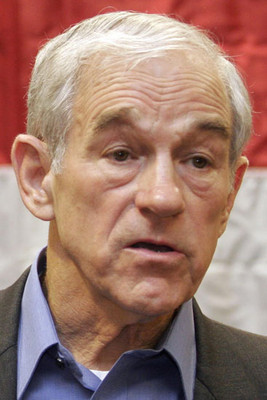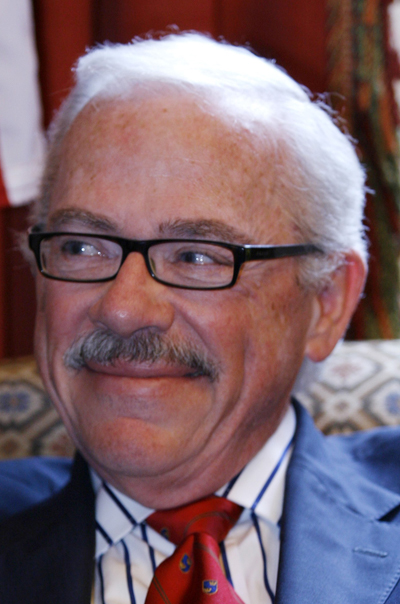 Before he heard about Ron Paul, Wayne Terhune wasn't much into politics.
"I kind of voted for the lesser of two evils every time," said the 57-year-old Northern Nevadan, who has a dental practice in Sparks but lives a ways out of town — at the end of a dirt road in a house that's off the electrical grid, powered by solar and wind.
That changed when he got wind of Paul's message.
The Texas congressman, who made a run at the Republican presidential nomination, advocated strict adherence to the Constitution, radically shrinking the size of government and expanding individual liberties.
He railed against the war in Iraq, saying the United States should not intervene in other countries' affairs, and called for an end to the Federal Reserve and the monetary system.
A renegade in his own party, Paul moved Terhune in a way no politician had before. He joined a MeetUp.com group in Reno that eventually grew to more than 250 members — the one in Las Vegas has more than 800 — and volunteered for Paul's campaign in the run-up to Nevada's Jan. 19 presidential caucuses.
The question now facing Terhune and other Paul followers is what to do in November. In Nevada, a top swing state, their choice could determine if the state goes Republican or Democratic in the 2008 election.
Terhune doesn't know for whom he'll vote.
"I can't vote for (John) McCain," he said of the Republican presumptive nominee. "I don't think he's a real conservative. I'll probably go to a third party, but I'm going to have to investigate my choices before the election."
Nationally, Paul surprised the political establishment with the energy and money his upstart campaign generated, much of it on the Internet. He ended his campaign last month and announced he is starting an organization called the Campaign for Liberty with the nearly $5 million in leftover funds.
He has not endorsed McCain, and many analysts wonder if his supporters will look to the Libertarian Party. Paul was the Libertarians' presidential nominee in 1988.
This year, the Libertarian Party nominee is Bob Barr, a former Republican congressman from Georgia. As a former elected official, he carries a much higher profile than the party's 2004 presidential nominee, software engineer Michael Badnarik.
The combination of the rich vein of libertarian sentiment Paul tapped in the primary, Barr's credibility as a candidate and libertarian conservatives' dissatisfaction with McCain has political observers wondering if the Libertarian Party ticket is poised to play a spoiler role in the 2008 election, taking enough votes away from McCain to deliver the election to Democrat Barack Obama.
"Will libertarian Barr be next Nader?" was the headline of a commentary in the Politico newspaper by Terry Michael, director of the Center for Politics and Journalism in Washington, D.C.
The question is especially apt in Nevada.
Paul came in second in the caucuses, getting 14 percent of the vote. His 6,087 votes were almost 500 more than McCain got.
Paul's followers proceeded to descend on Republican conventions around the state. At the state convention in April, at which Paul spoke, they represented as many as half the 1,300 delegates and proposed a successful rule change that they saw as making the selection process more fair for the Republican National Convention.
Lacking time to complete the voting, the Republican Party shut down the convention. Terhune organized a rogue convention last weekend in Reno that attracted about 300 delegates. Although they insist it should count as the official convention, the party has scheduled the re-convention for July 26.
Paul's followers also succeeded in getting some of their cherished positions included in the official state Republican platform, such as abolishing the Patriot Act and the Federal Reserve — positions that put the Nevada Republican Party at odds with the national Republican platform.
"They totally threw the establishment for a loop here, and the Republican Party is still reeling from it," said David Damore, a political scientist at the University of Nevada, Las Vegas. "Paul struck a chord with a lot of voters. In a lot of people's eyes, he's the only one out there speaking the truth."
In Nevada and other Mountain West states, the independent, frontier spirit makes the population receptive to a libertarian message, Damore said. Depending on how the Paul supporters proceed, "They could be McCain's worst nightmare, especially if they were to rally around Barr," he said.
Another factor that could have weight locally is Barr's running mate. Wayne Allyn Root, a flamboyant Las Vegas oddsmaker, is the Libertarian nominee for vice president and is well known in gambling circles, where he emphasizes the party's gambling-friendly platform planks.
Root is a relentless attention hound and a slick presence. Libertarians, he vows, will set records for fundraising and vote-getting this year. Their biggest goal is to be included in the Obama-McCain debates.
"I've been doing radio interviews around the country. It's remarkable," Root said. "I don't think there's ever been a third party outside Ross Perot that's gotten this much attention."
Perot's former campaign manager, he noted, is working with Barr and Root.
Barr and Root have insisted they don't want to siphon votes from the right and cost McCain the election the way many believe Perot did George H.W. Bush in 1992.
"We're not aiming to be spoilers. We're aiming to win," Root said. "Our second goal is to build a foundation for the Libertarian Party for years to come."
But he acknowledged that the spoiler scenario is not far-fetched, and added, "It wouldn't necessarily be a bad thing if that happened."
George W. Bush won Nevada narrowly in 2004, beating Democrat John Kerry by about 20,000 votes. Badnarik, the Libertarian nominee, got 3,176 votes, four-tenths of 1 percent of the statewide total.
"You could tip a state like Nevada with 2, 3, 4 percent of the vote," said Chuck Muth, a Nevada conservative activist who subscribes to libertarian ideals and left the Republican Party last year because he felt it no longer represented his views.
"Libertarian conservative voters believe that since the Contract With America, when Republicans took Congress in 1994, it's been all downhill since," he said. "It took a while, with George W. Bush, for conservatives to realize he wasn't one of them. All the spending, they're tired of it. They thought that by sending a message in 2006, Republicans would learn their lesson. They didn't; they nominated McCain, who's very hard for them (libertarians) to swallow."
Muth said McCain's campaign has not reached out to libertarian conservatives, leaving their votes up in the air for the time being. He said Barr is a compelling candidate who could captivate former Paul acolytes and tip Nevada.
Interviews with more than a dozen Nevada Paul supporters found most undecided and none firmly committed to Barr. Many said they were considering voting Libertarian.
Las Vegas businessman Jason Holloway, 30, said he'll probably write in a vote for Paul.
Web designer Arden Osborne, 38, whose enthusiasm for Paul led him to get himself elected to an executive position in the Clark County Republican Party, will cast a somewhat reluctant vote for McCain.
McCain's campaign spokesman in Nevada, Rick Gorka, said the campaign welcomes Paul supporters to join and does not believe the Libertarian Party is a threat.
"Bob Barr is going to get his share of votes, but we think Senator McCain captures enough of the Republican base, along with independents and Democrats, to overcome whatever votes Congressman Barr receives," he said.
Muth said he would like to see vote swapping Web sites set up like they were for Ralph Nader in 2000. The sites allowed swing-state voters who sympathized with Nader but didn't want their protest votes to lead to a Bush presidency to trade votes with people in safe Democratic states.
"Honest to God, I am undecided," he said. "I wake up some mornings and say, 'That's it. I have had it with Republicans. I'm going to vote for Bob Barr.' Then sometimes I think about the people President Obama will appoint to the Supreme Court, and I think I have to vote for McCain."
If vote swapping were available, he said, "I would do it in a heartbeat. I would vote for McCain in Nevada if I knew someone in a state like Utah would vote for Barr. I'd like to see the Libertarians do well this cycle and send a message to the Republicans."
Contact reporter Molly Ball at mball @reviewjournal.com or 702-387-2919.