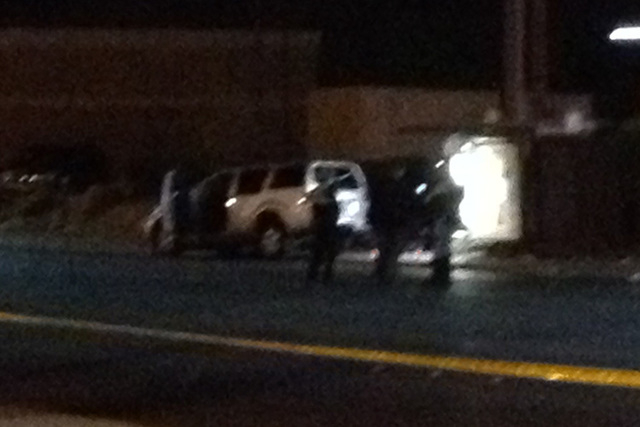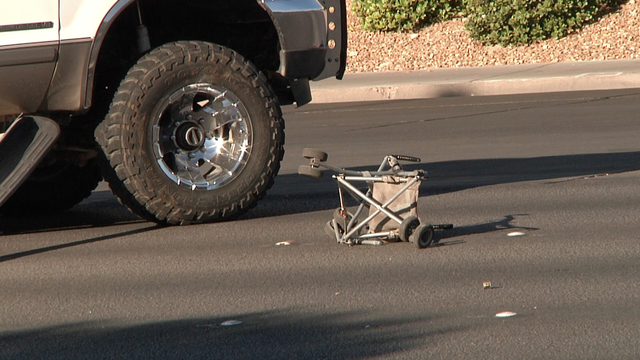 The effort to make Southern Nevada's bus stops safer for riders got a big boost Monday when the Regional Transportation Commission announced new parters to help move the stops further back on sidewalks.
RTC officials discussed the changes during the unveiling of a new bus shelter at the Home Depot near Lamb and Charleston boulevards. The shelter is within the guidelines released in a 2008 RTC study that suggests transit stops be placed five feet back from the curb. This makes the stops about 80 percent safer, RTC general manager Tina Quigley said.
The problem is in many areas, five feet back from the curb falls on privately-owned property, which owners are often unwilling to cede.
The newly announced partners, which include Home Depot, Wells Fargo & Co. and Siegel Group, will help by offering right-of-way at three locations, including the Lamb and Charleston stop.
Representatives from each company, along with Quigley, Rep. Dina Titus, D-Nev., and Henderson Councilwoman Debra March, pulled a large blue tarp to reveal the new bus shelter, one of 150 being renovated.
Home Depot store manager Gary White said he was proud to have the shelter on his store's property.
"It makes me confident as a manager that my employees will be safe getting to and from work," White said.
Wells Fargo also saw an upgraded bus shelter open on bank property recently and reported a spike in customers who get off the bus and walk directly into the bank.
Since the RTC study that suggested the changes, 515 stops have been renovated to follow the five-foot guideline. The initial number of stops warranting improvement was close to 1,000.
Since the project began, the RTC reported spending $15 million on bus stop improvements.
Along with private sector partners like the companies represented Monday, the RTC received $2.3 million from the Federal Transit Administration to put toward safer bus stops in 2014. Last year, the city of Las Vegas offered $1 million for the RTC to use this year as well.
At the unveiling Monday, the RTC stressed driver safety as well as the importance of renovating the bus stop system. Quigley said every accident in recent years that involved a transit stop also involved an impaired or unsafe driver.
Titus was excited for the renovations, as she emphasized the important of moving people efficiently around a city like Las Vegas.
"It all came together that we could work on this project," Titus said of the cooperation between entities.
"Working in collaboration with the RTC and southern Nevada businesses is a great way to join forces to promote safety and efficiency as more people move out of cars and onto public transit," she said.
But it hasn't been entirely smooth sailing for the program.
So far officials have been unable to make changes at a bus stop on Spring Mountain Road near Decatur Boulevard that was the site of a fatal accident on Sept. 13, 2012. That's when a drunk driver, travelling at an extremely high speed, spun out and slammed into the bus stop, killing four people.
A spokeswoman for the Regional Transportation Commission of Southern Nevada said there have been multiple efforts to contact the landowner to negotiate the acquisition of right-of-way to build the new bus turnout or a pedestrian buffer at the site of the accident that killed four people and injured eight waiting for a bus.
The RTC's Angela Torres Castro said multiple certified letters have been delivered to the property owner, Springs Oaks Shopping Center and its manager, Jeff Damavandi. The company is affiliated with Dylan Investment Properties and has a corporate address in Los Angeles.
Clark County Commissioner Susan Brager and Titus also were unsuccessful in making contact with the property owner.
Contact reporter Annalise Porter at aporter@reviewjournal.com or 702-383-0391. Reporter Richard N. Velotta contributed to this report. Contact him at rvelotta@reviewjournal.com or 702-477-3893. Follow him on Twitter at @RickVelotta.